"Blessed are they who see beautiful things in humble places where other people see nothing." ~ Camille Pissarro.
I can't see the world the way Pissarro did, let alone paint it. My own mother creates watercolors like Georgia O'Keefe's, but I can't draw a stick figure in proper perspective. In other words, were it not for the camera, I'd have no way of executing my visual intent. Through the lens, nothing seems impossible, the mundane seems extraordinary …. everything has texture, color, function, meaning and place. I'm as happy in a train yard shooting rust, as I am at a waterfall, slowing the shutter (although I'm happiest, of course, if there are wild things among us).
Below are a few recent snapshots, where my lens saw some beautiful thing in a humble place. Note the gray tones of shooting in overcast weather: my Seattle life in winter monochrome. All images shot with a Panasonic point-and-shoot.
Tree + RV
Tree reflected in painted RV window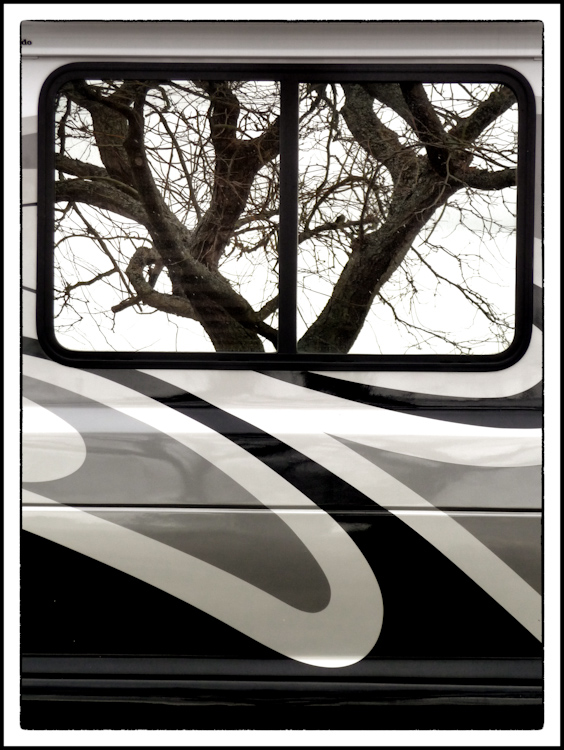 Spring Training Days
Empty stairs at Safeco Field in Seattle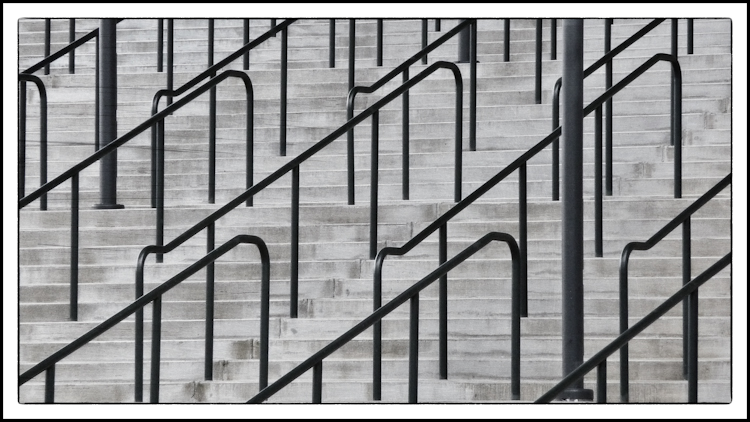 PVC Rain
A balcony railing reflected in a rain-soaked PVC substrate
Pollen Foam
Plant pollen churned up as foam, below the spillway at the Ballard Locks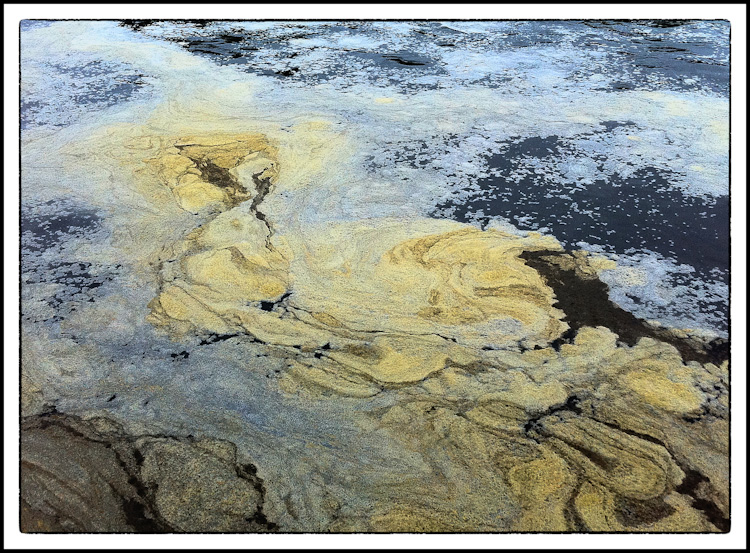 The Way of the Spill
Closeup of the Ballard Locks spillway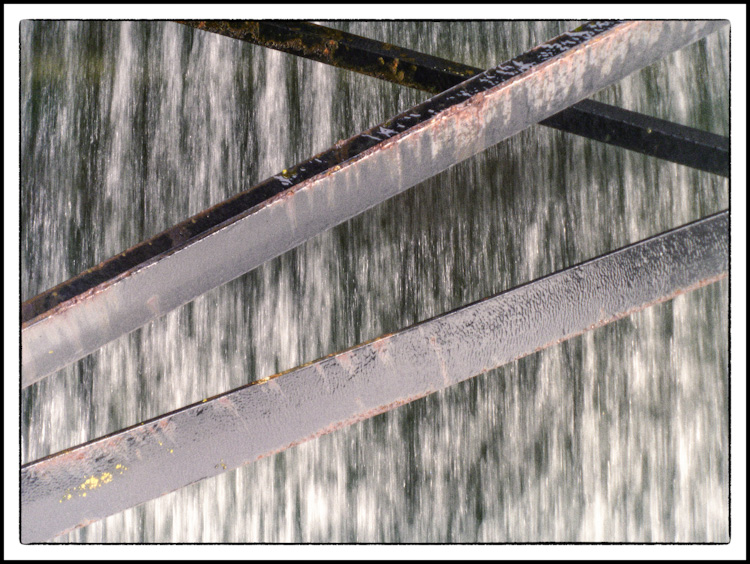 Shipped
Stacked containers at the train yard in Georgetown, Seattle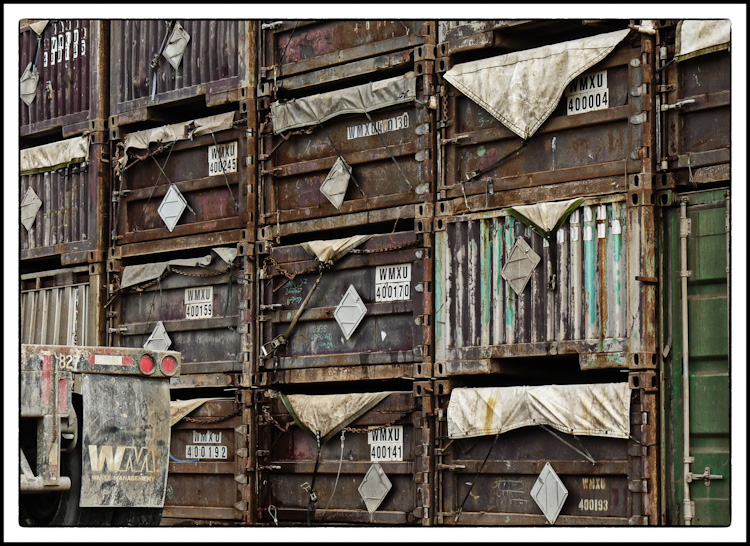 Draining the Storm
Storm drain near Seattle's waterfront


Advance a Line
Coiled hose in Seattle's Pioneer Square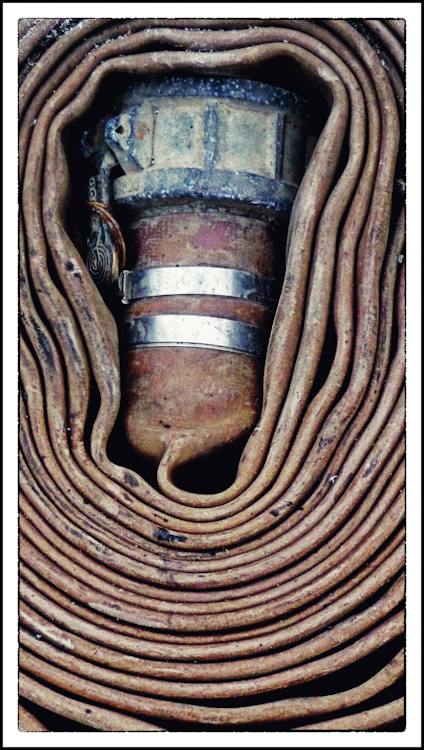 Monochrome
ingrid
2022-10-25T22:45:28+00:00