Red Crossbills at Skylawn Cemetery
Living in tight, urban quarters throughout the pandemic year, our most therapeutic escape has been the occasional, local road trip to the coast, to the salt air and ocean winds. On the way to Half Moon Bay one morning, we stopped at Skylawn Memorial Park on the recommendation of a friend who'd photographed Red Crossbills there. A crossbill would be a life bird for both of us, so we made a short detour onto Skylawn before cresting the hill to ocean mist and bliss.
The memorial park and cemetery is surrounded by nature preserves, and overlooks a scenic, lush trough in the Montara mountains, one that sweeps from the hill crest out to the ocean. The various gardens were designed with the help of Feng Shui masters. And, an added bonus is that the water features attract birds, including these unusual and beautiful ones, with their crossed bills and vivid red, rust, and yellow colors.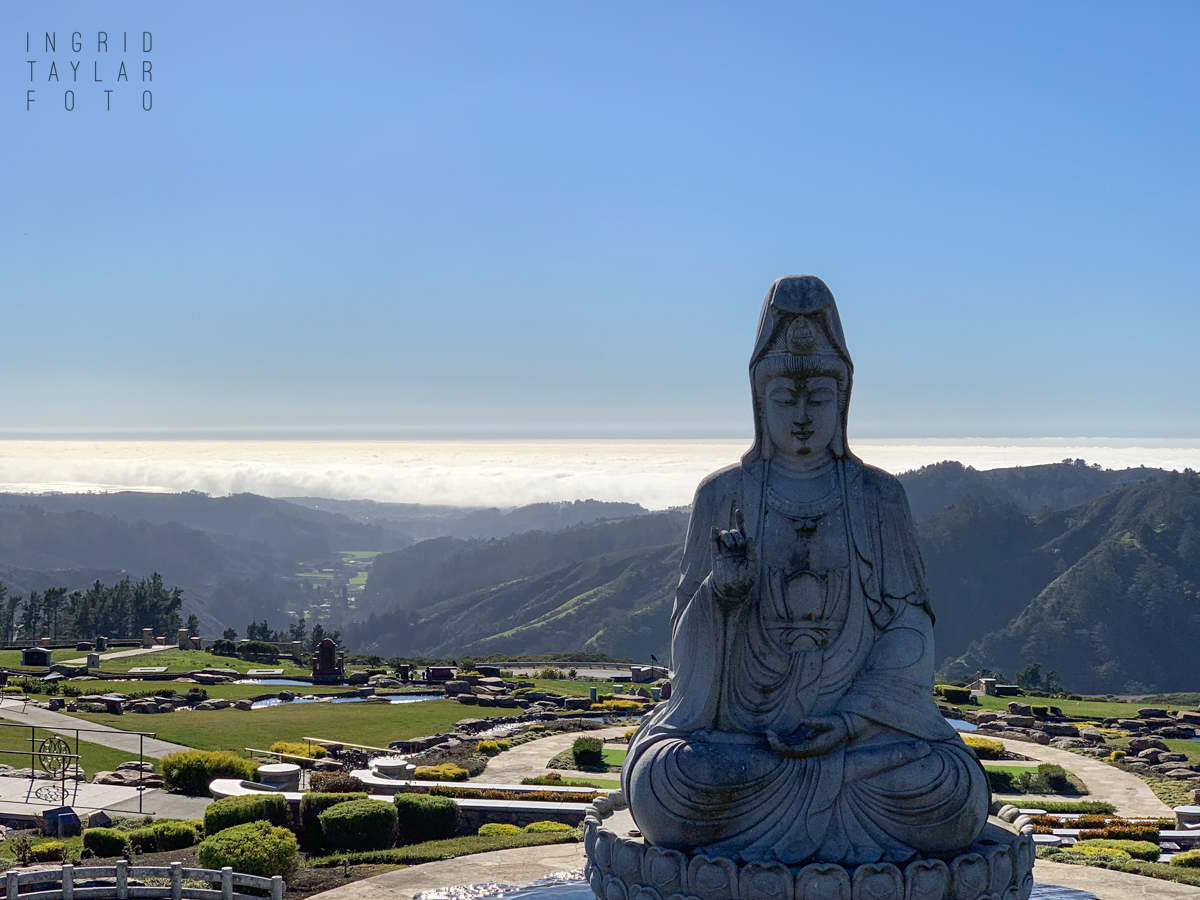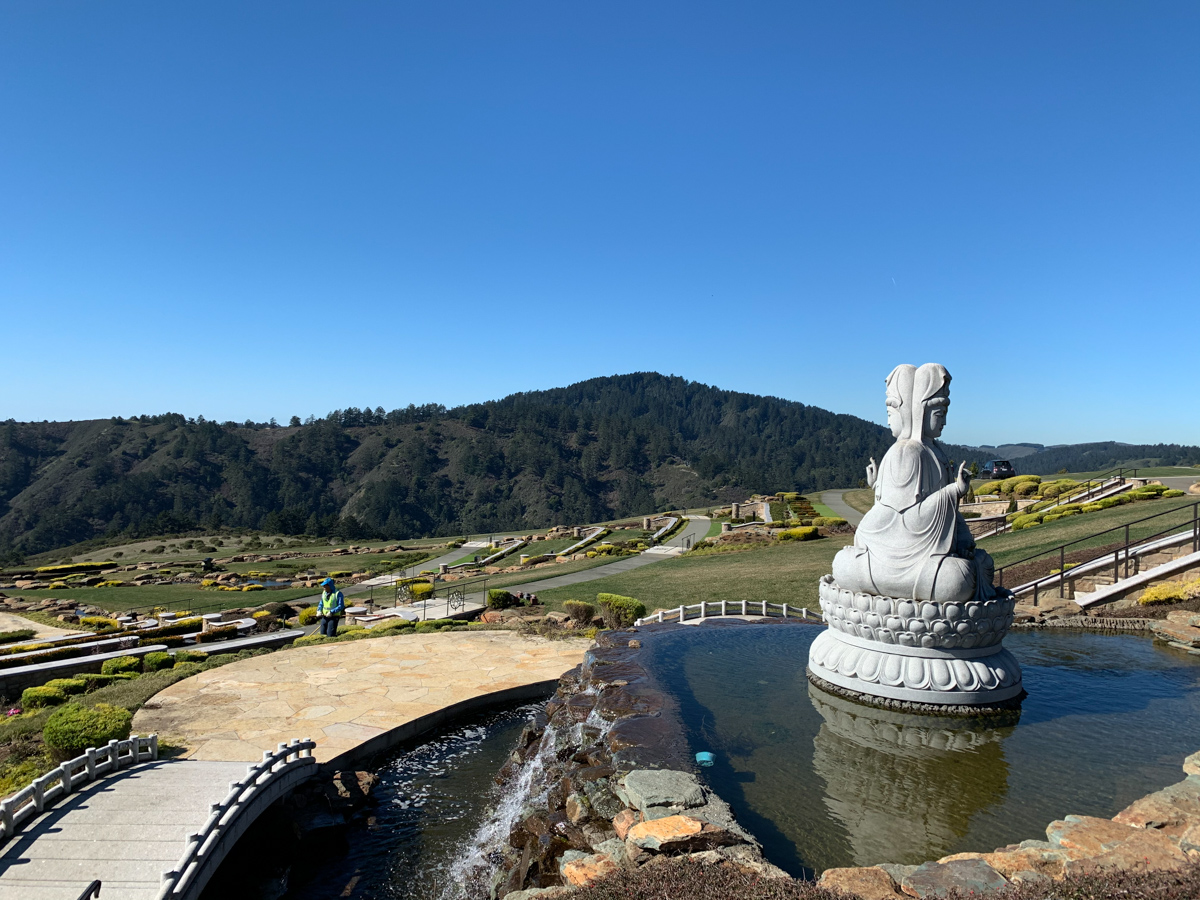 As it turned out, we timed our visit with intense landscape cleanup in the area of the park where the crossbills congregate … around the Buddha statue which overlooks the valley below. After a long wait, admiring these lovely, serene grounds, the crossbills made just a couple of short appearances in the context of all that human activity.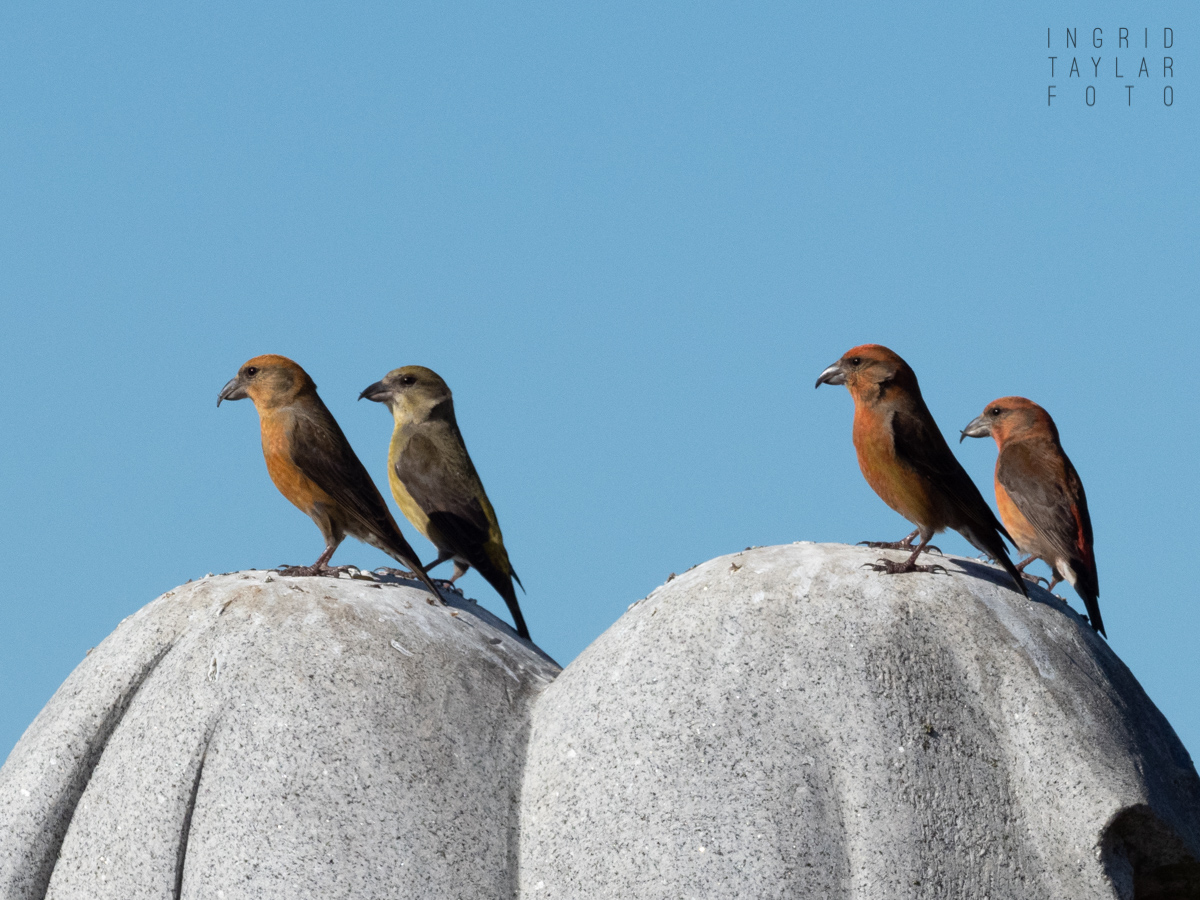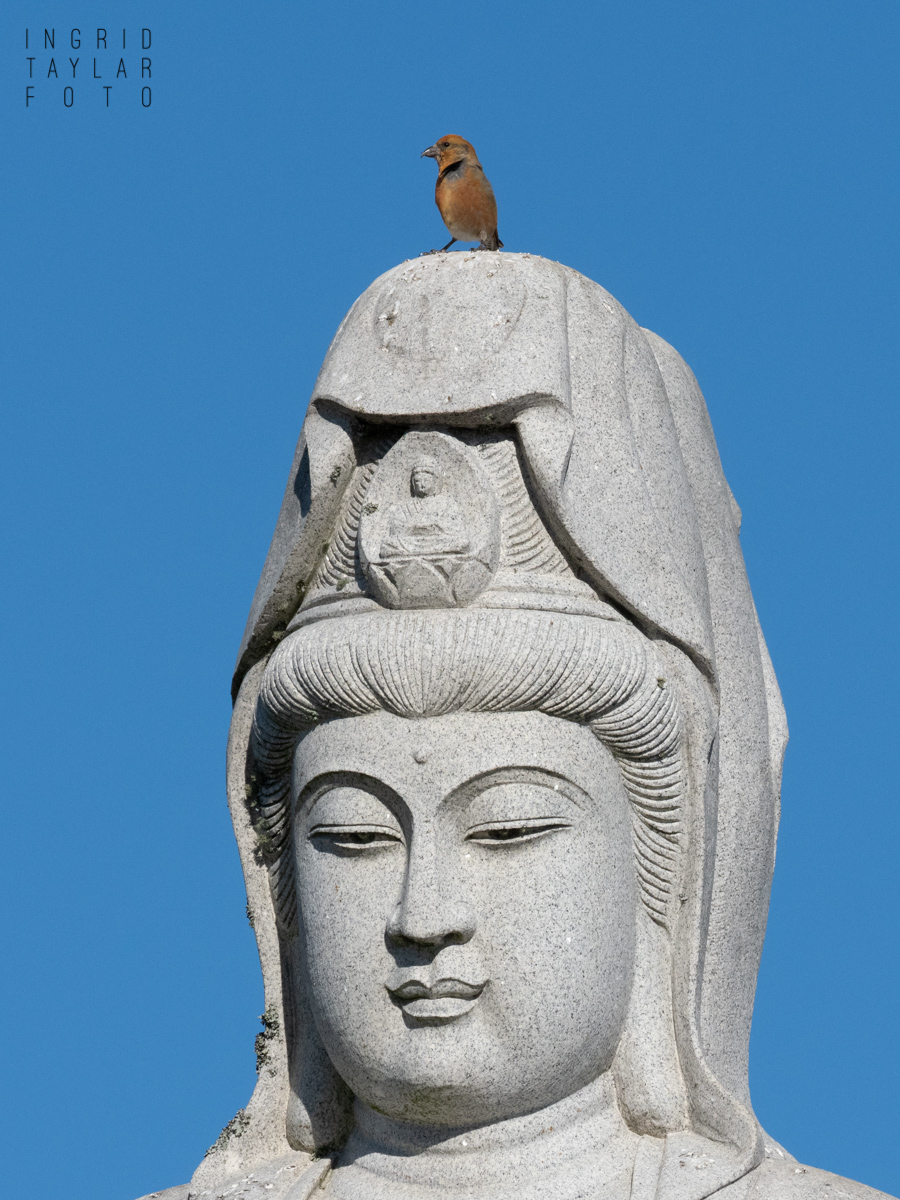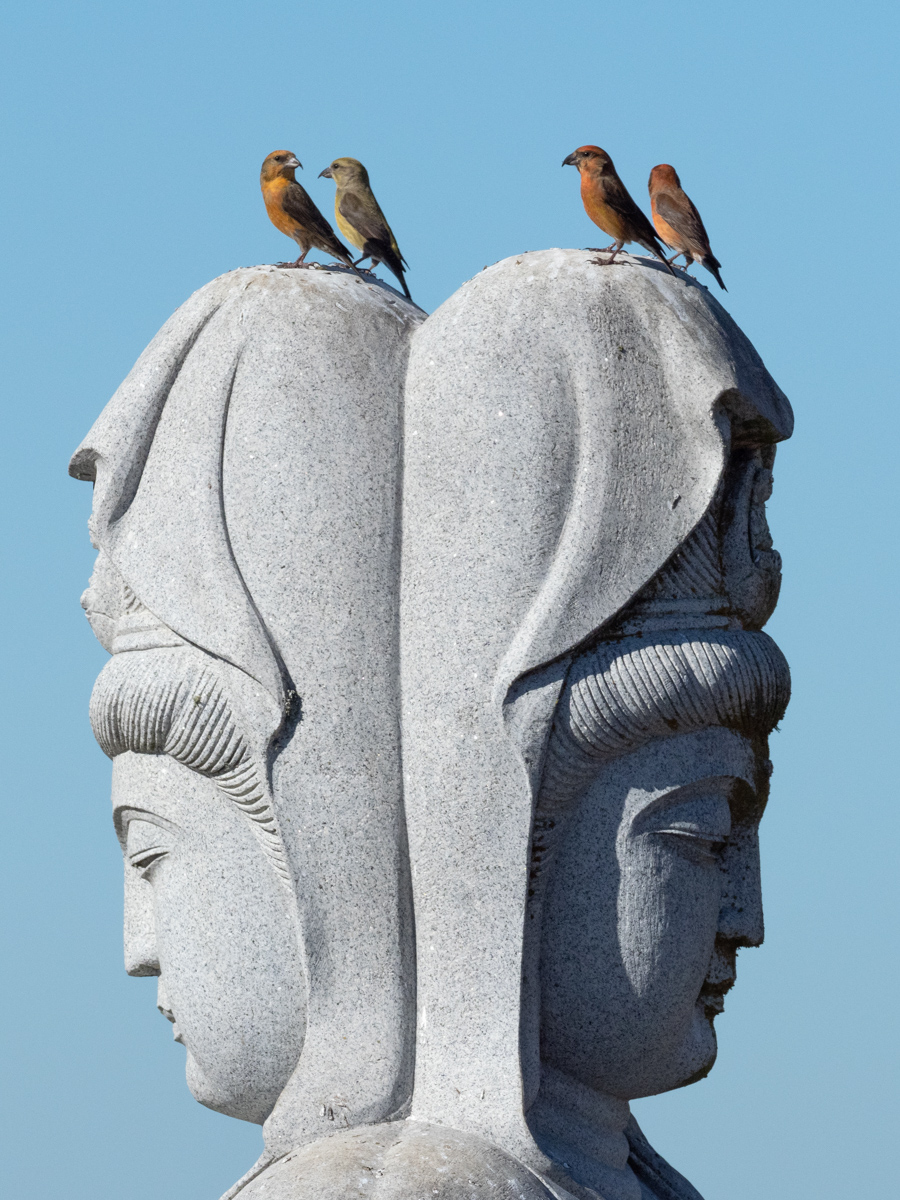 As we awaited the birds, a family of deer trundled through the landscaping, including this doe with fawn.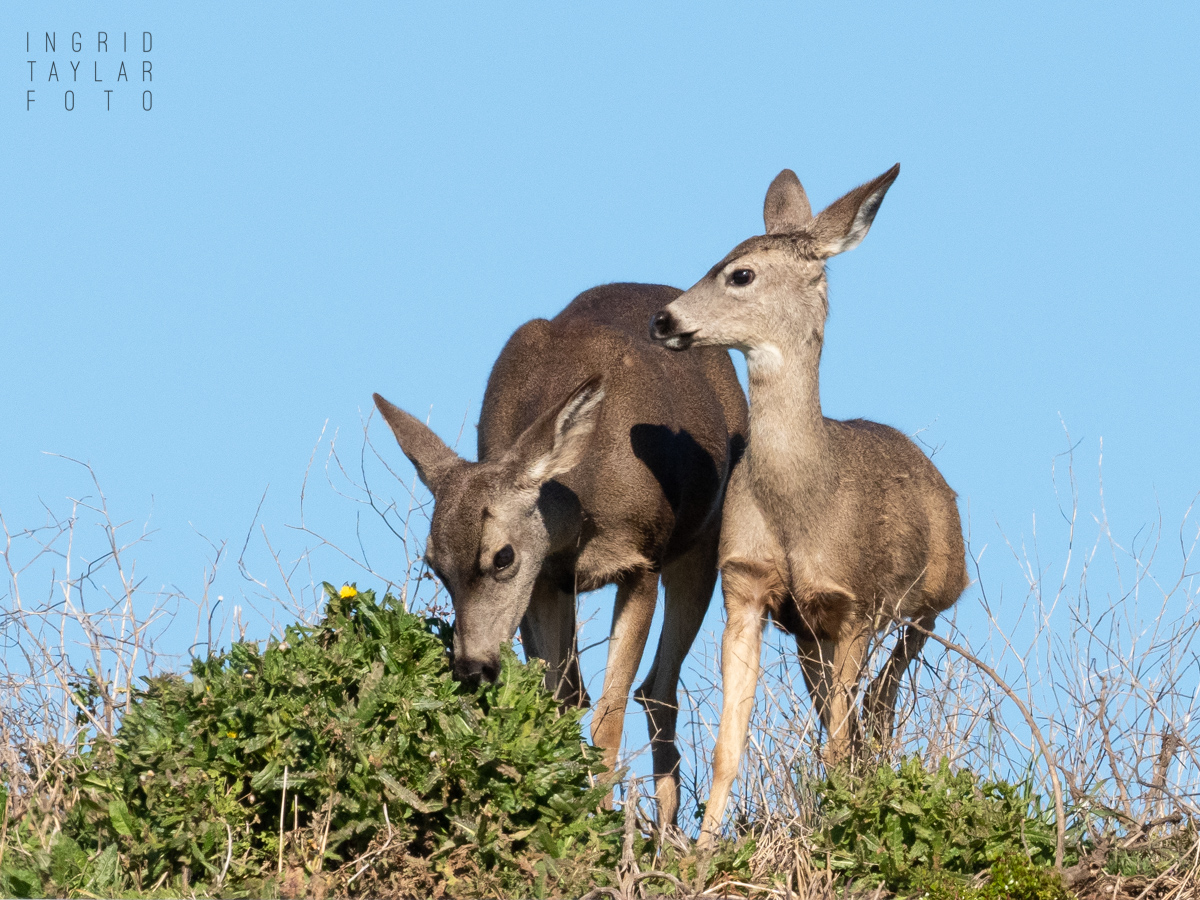 A Red-tailed Hawk perched on a fake-tree cell tower that can't possibly fool any bird, but which, nonetheless, serves as a handy perch and lookout.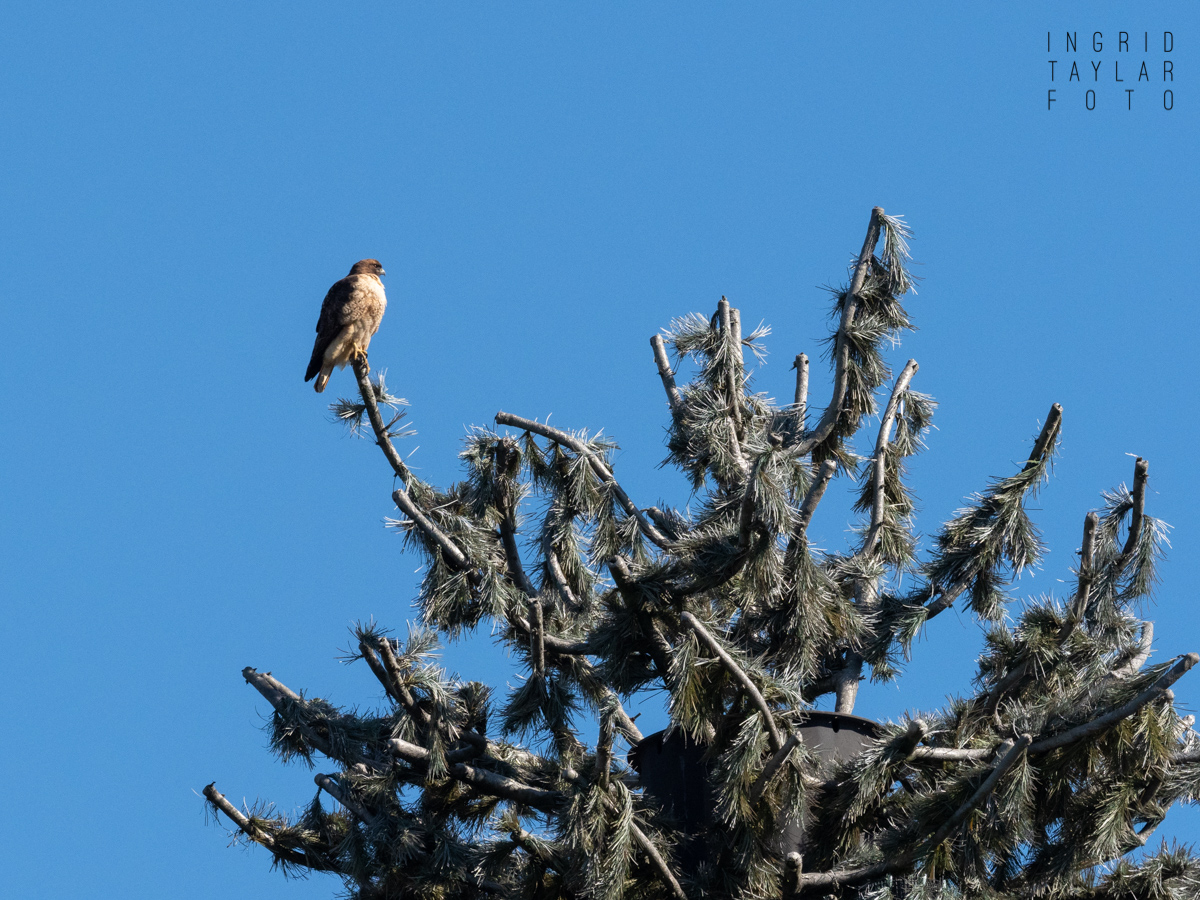 Ravens played in the artificial stream. And Western Bluebirds flitted around the waterfalls.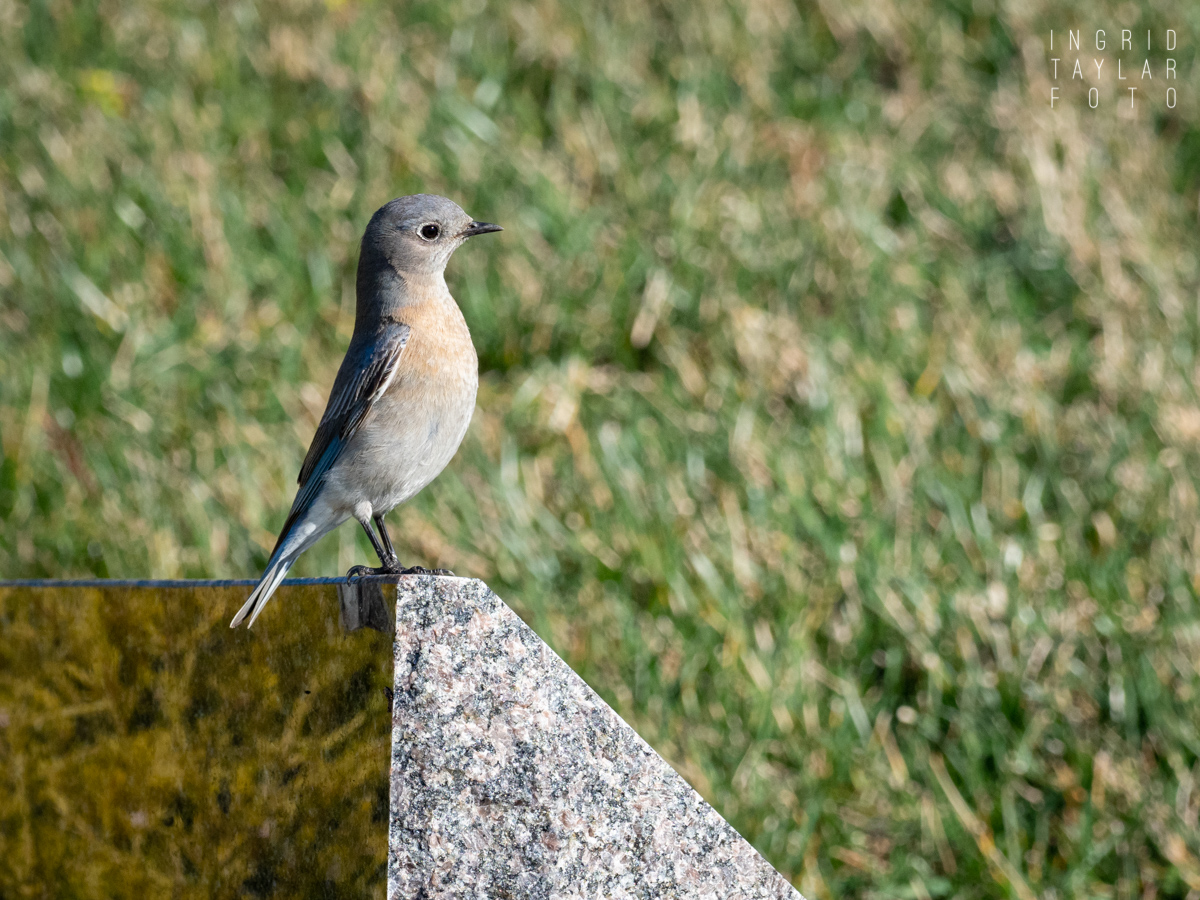 As inconvenient as the crossed bills seem on first look, they're actually specialized machinery to extract seeds from tree cones. As such, they're adapted to habitat where spruce, pine, and fir trees provide their primary diet. I found this video from Wildcare, where a Red Crossbill in rehab for injury, used that same beak to cut through a wing bandage.
Phoebes + Flycatchers
ingrid
2023-06-05T07:32:29+00:00
Urban Wildlife
ingrid
2023-06-05T07:48:35+00:00