"An optimist stays up until midnight to see the New Year in. A pessimist stays up to make sure the old year leaves." ~ Bill Vaughn
I stay up for both.
Happy New Year, my blog friends! Thank you for enriching my life with your own photos, writings and conversations. I learn from your talent, I'm inspired by your works, and I grow through your understandings and perspectives. I cherish the relationships we've built through these virtual but still-tangible byways.
I hope the year ahead is a magnificent one in every way, with your dreams realized and ambitions fulfilled. I wish you good health (always), a bounty of friendship, love, creativity, joy and prosperity. Most of all, I hope for many fruitful shutter clicks, and at least one surprise package from B&H.
May 2013 be the best one yet … all around … for us human folk and for our nonhuman fellow travelers.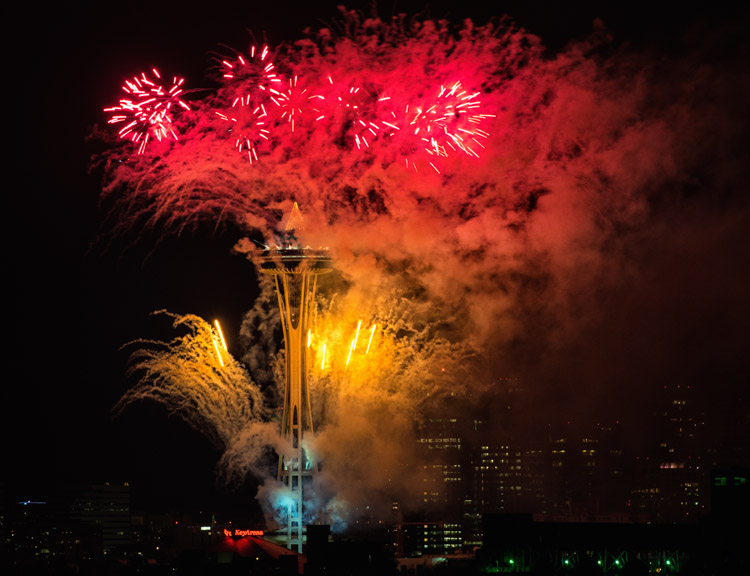 I photographed the Seattle Space Needle fireworks finale from the top of the Magnolia bridge, not too far from where we live. I shot this frame with the Olympus OM-D E-M5 + Lumix 100-300mm • 1/3sec • f8 • ISO200