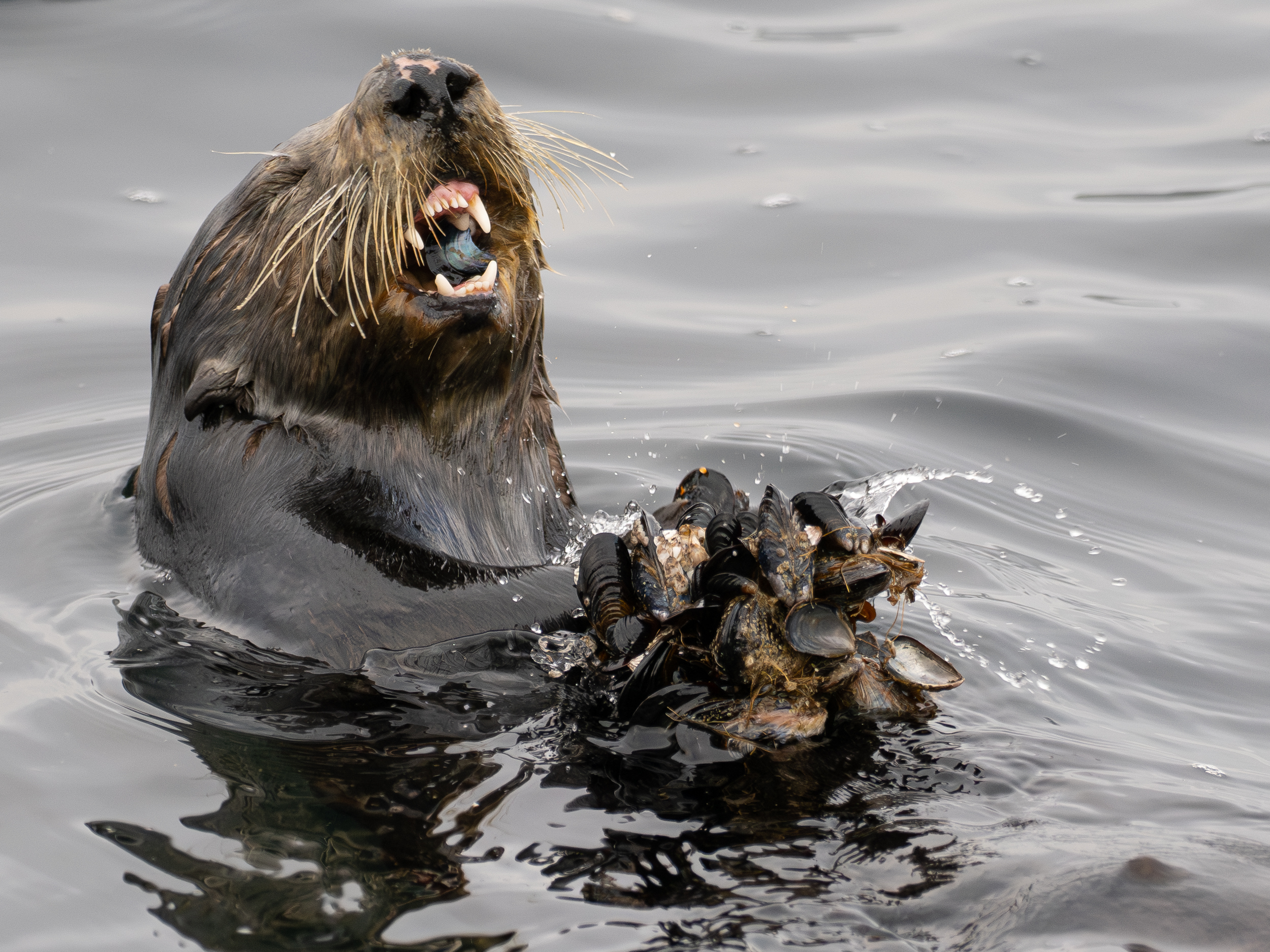 [All photographed from shore or pier/dock, at a distance, w/tele lens to avoid disturbance to the otters]
When I'm in Southern sea otter territory, I like photographing their various food choices. Because sea otters dive so frequently when feeding — they eat about 25% of their body weight daily — they'll come up with a variety of prey, including mussels, urchins, crabs, sand dollars, and other marine species.
Per @seaottersavvy, sea otters "have been observed feeding on more than 75 different species in CA."
This is a female sea otter with a Kellet's whelk, a large sea snail. I learned from Sea Otter Savvy that the Kellet's whelk has been more of a southern species, but it's been moving northward in recent years, possibly due to climate change. This is, I also learned, an uncommon photo — an otter with this particular prey in her paws.
This female sea otter has a bloody nose. During mating, male otters grab females by the side of the face or the nose, resulting in these injuries and, later, healed scars.
More photos of this otter with Kelletia in a previous post: Southern Sea Otter with Kelletia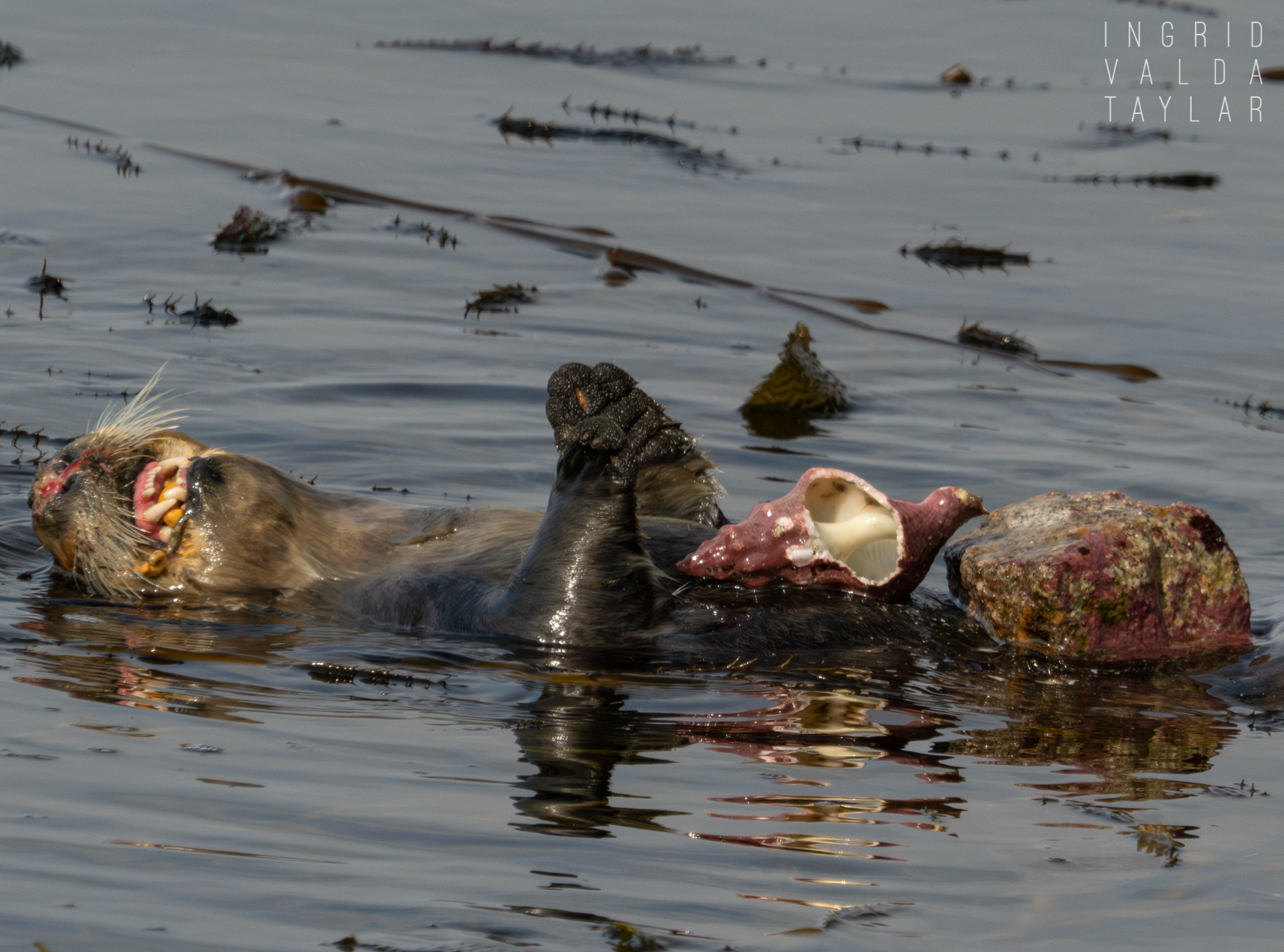 This is one of my favorites … sea otters with sand dollars. I didn't realize until recently that sand dollars were on the Southern sea otter menu. This mother otter was diving for sand dollars and sharing them with her pup, pictured in the third image.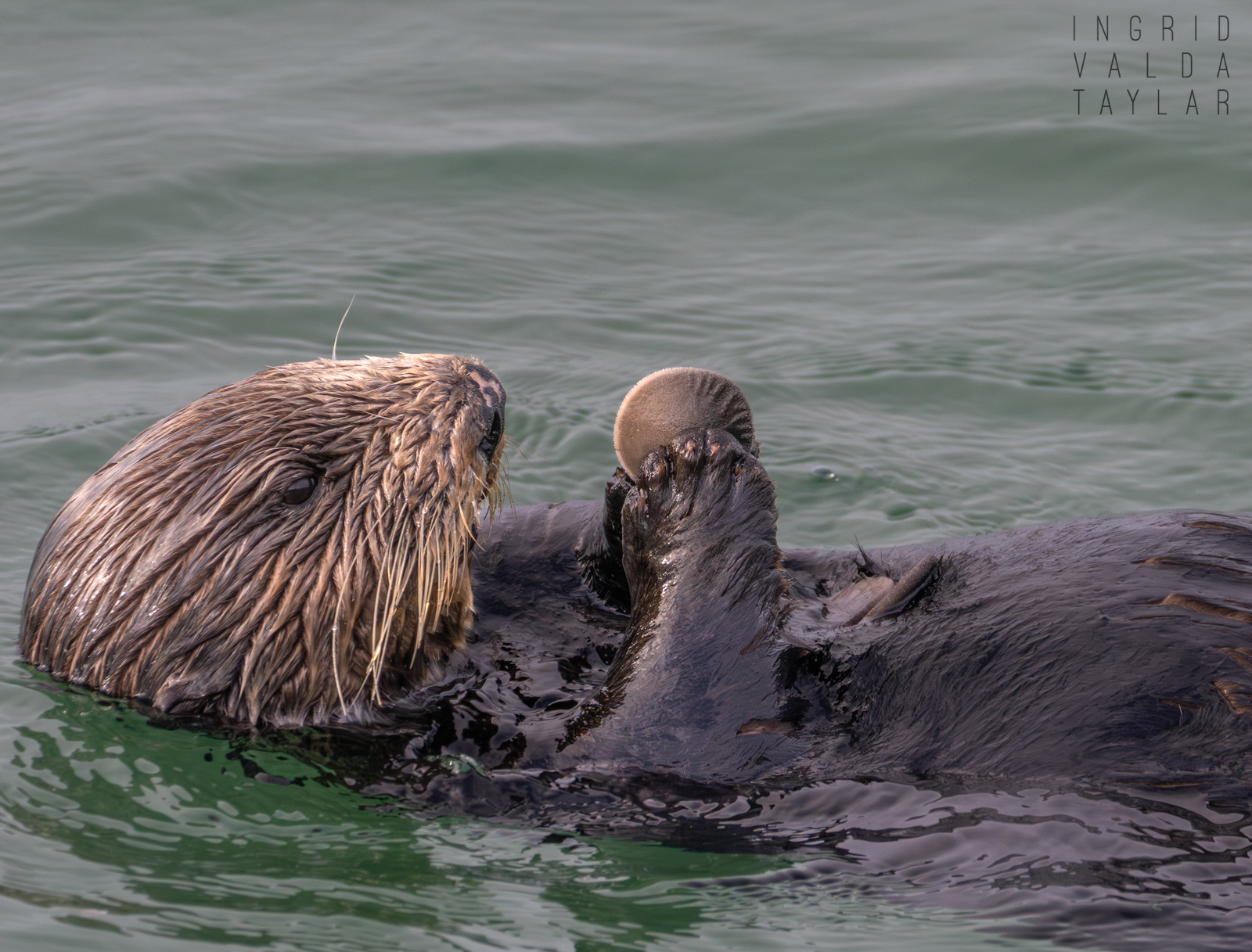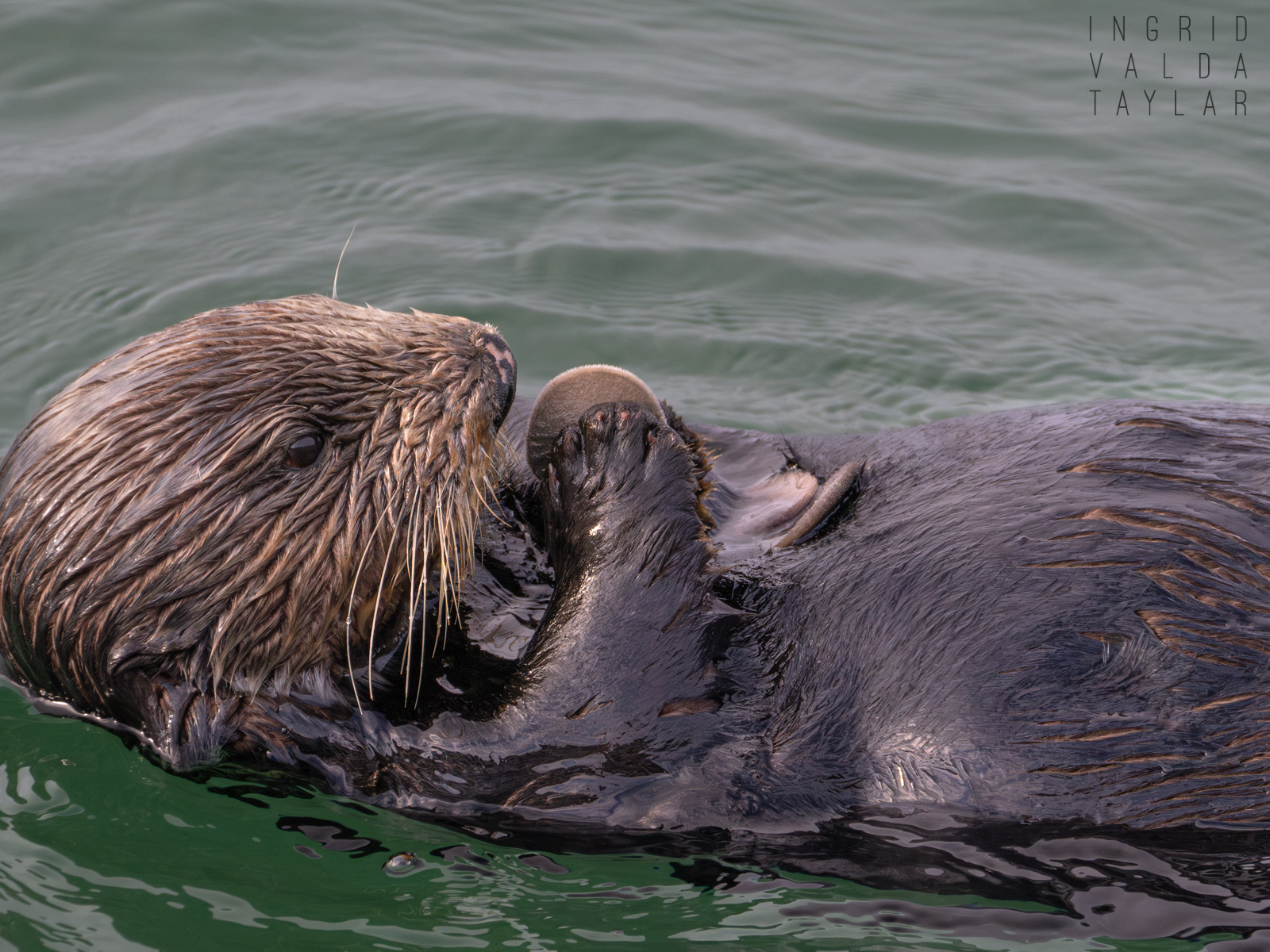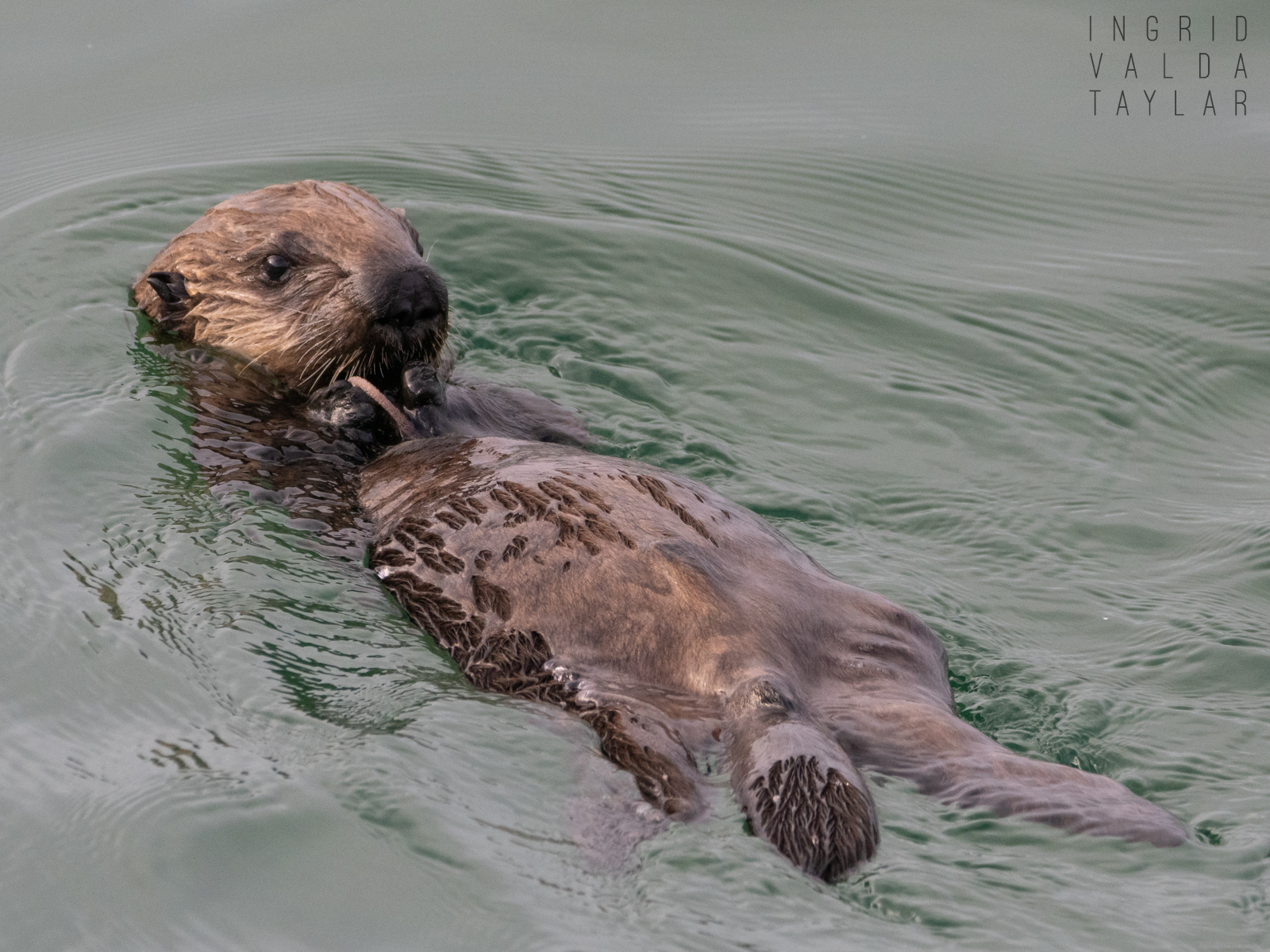 A few photos of southern sea otters cracking open urchins. Sea otters are important urchin predators, since urchins eat away at kelp forest habitat. Sea otters are also a keystone species meaning they have a critical role in their ecosystem. By keeping urchin numbers in check, otters help with the health of kelp forests.
This is interesting diving project in Monterey working to restore kelp forests by managing "urchin barrens": The Giant Giant Kelp Restoration Project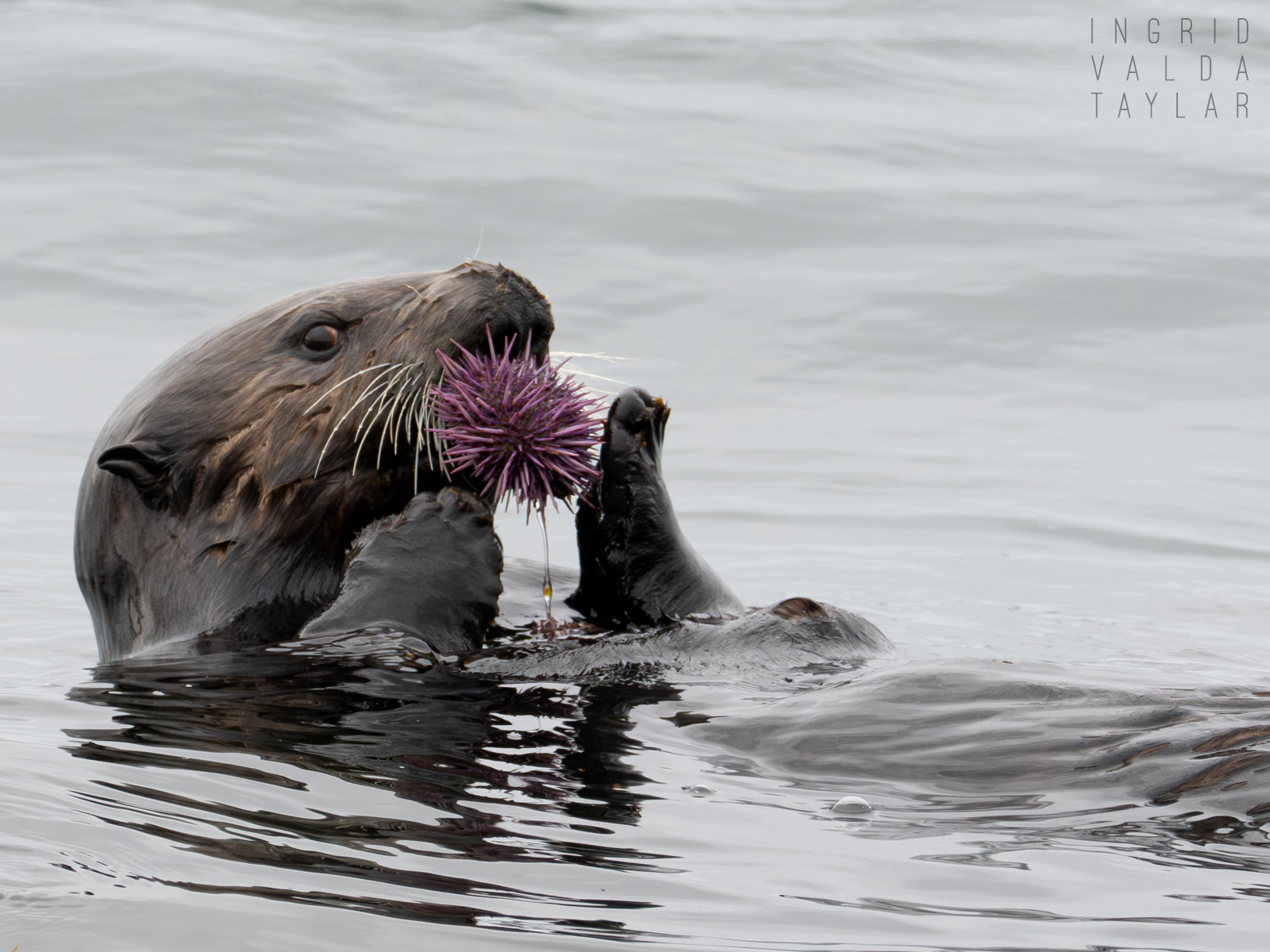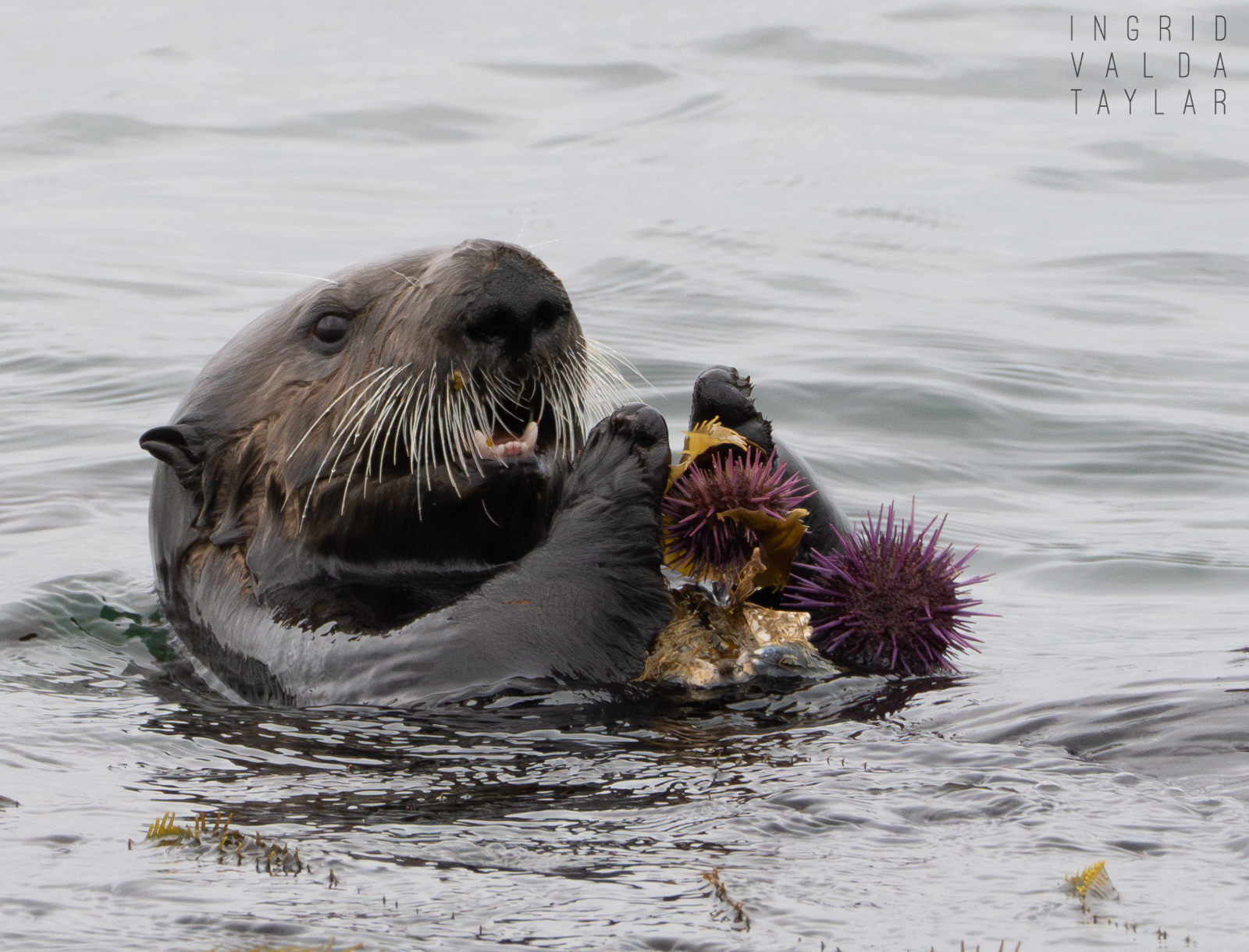 This sea otter surfaced in Monterey Bay with a small octopus.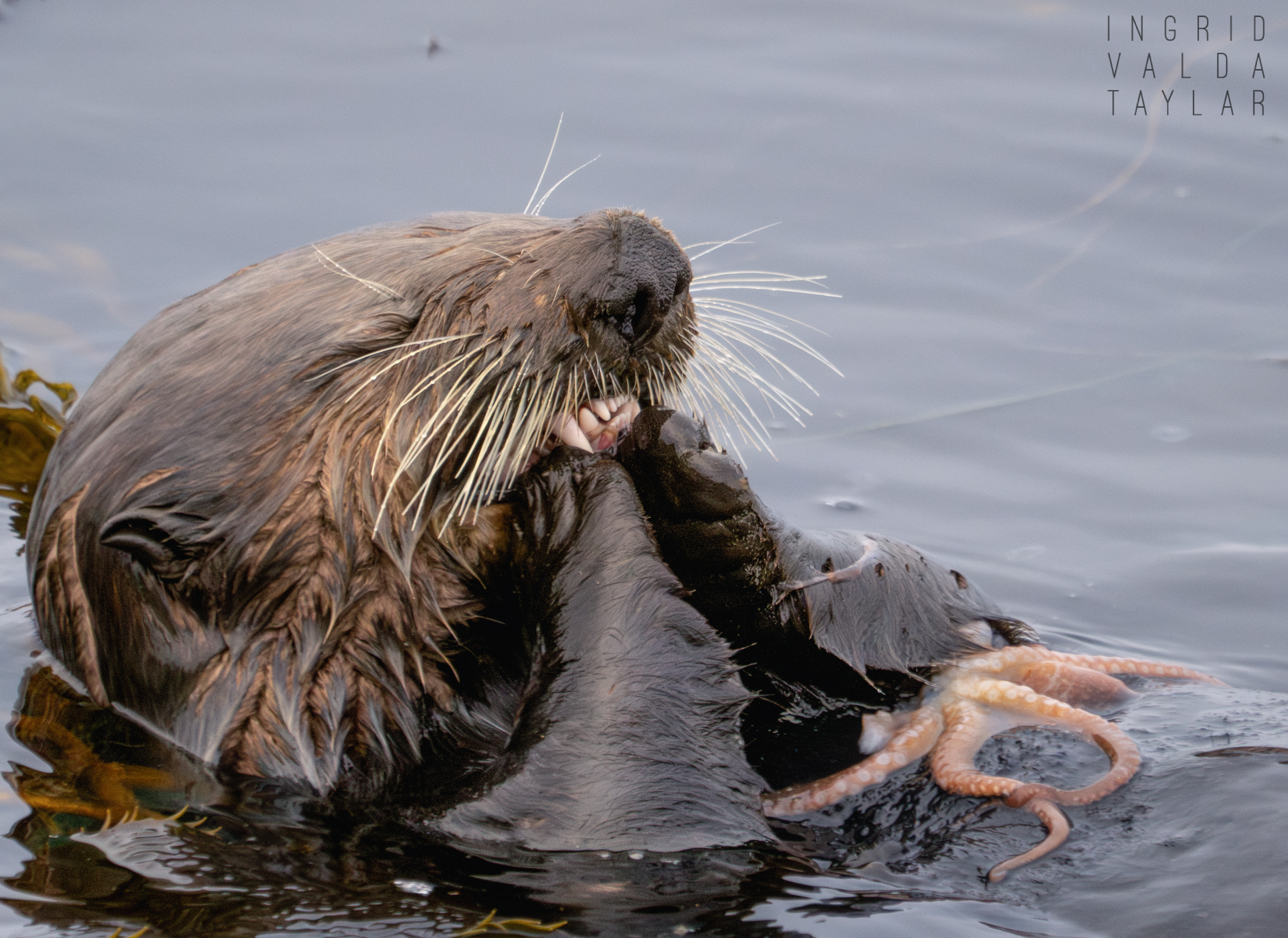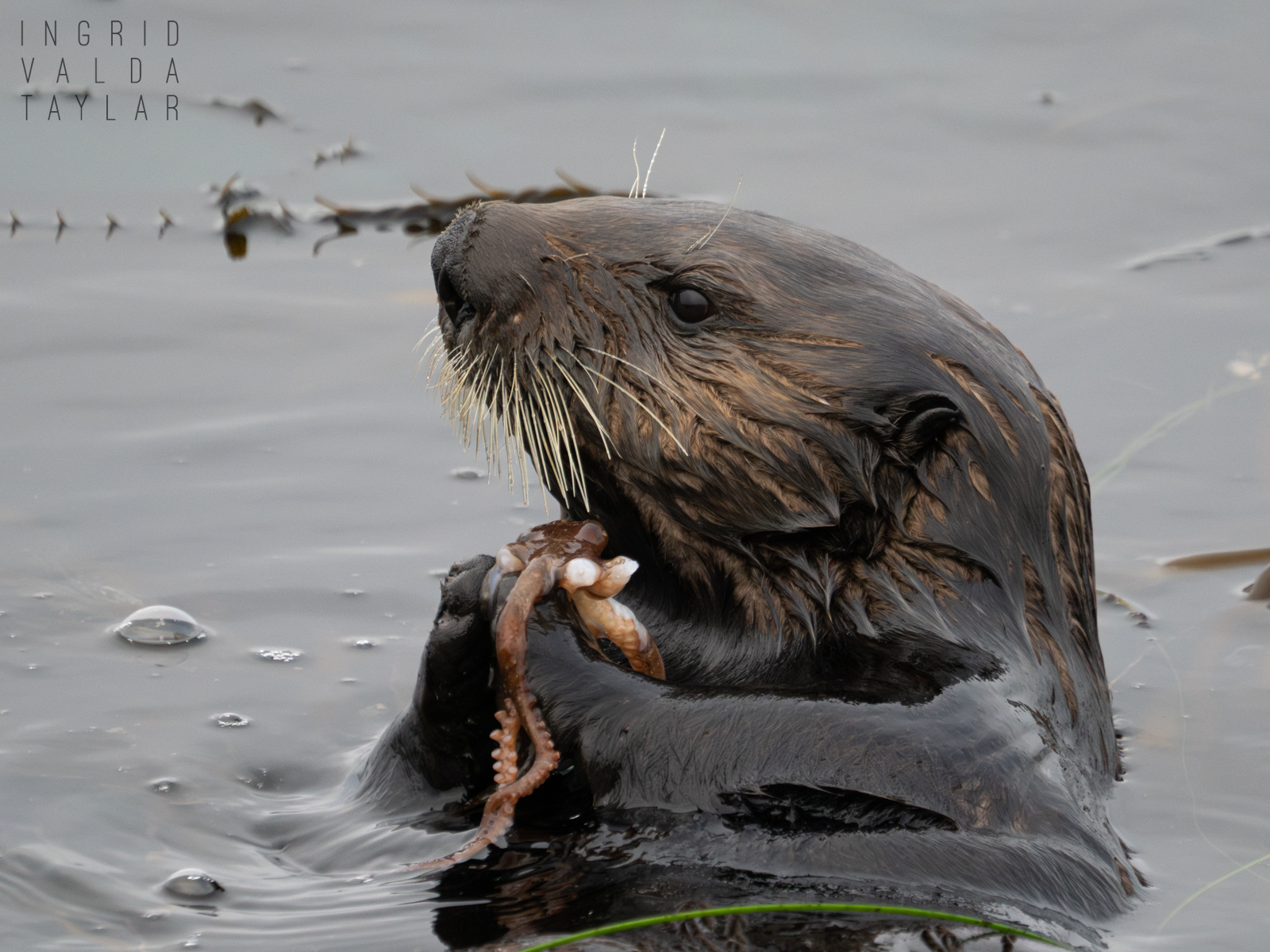 Southern sea otters with mussels … in some cases, a lot of them in huge clusters. I once saw a sea otter surface with what looked like a big chunk of wood from a pier, completely covered with mollusks.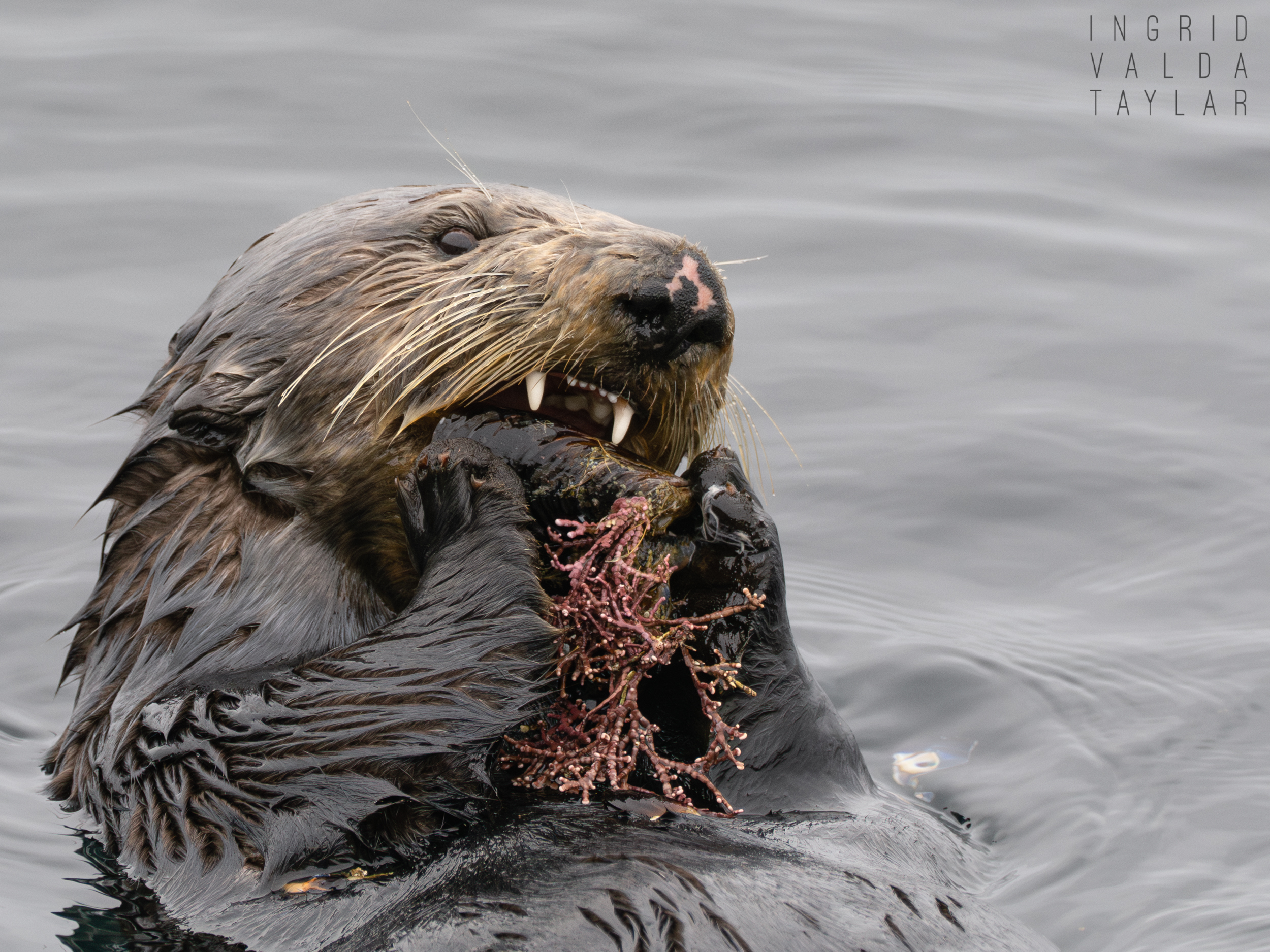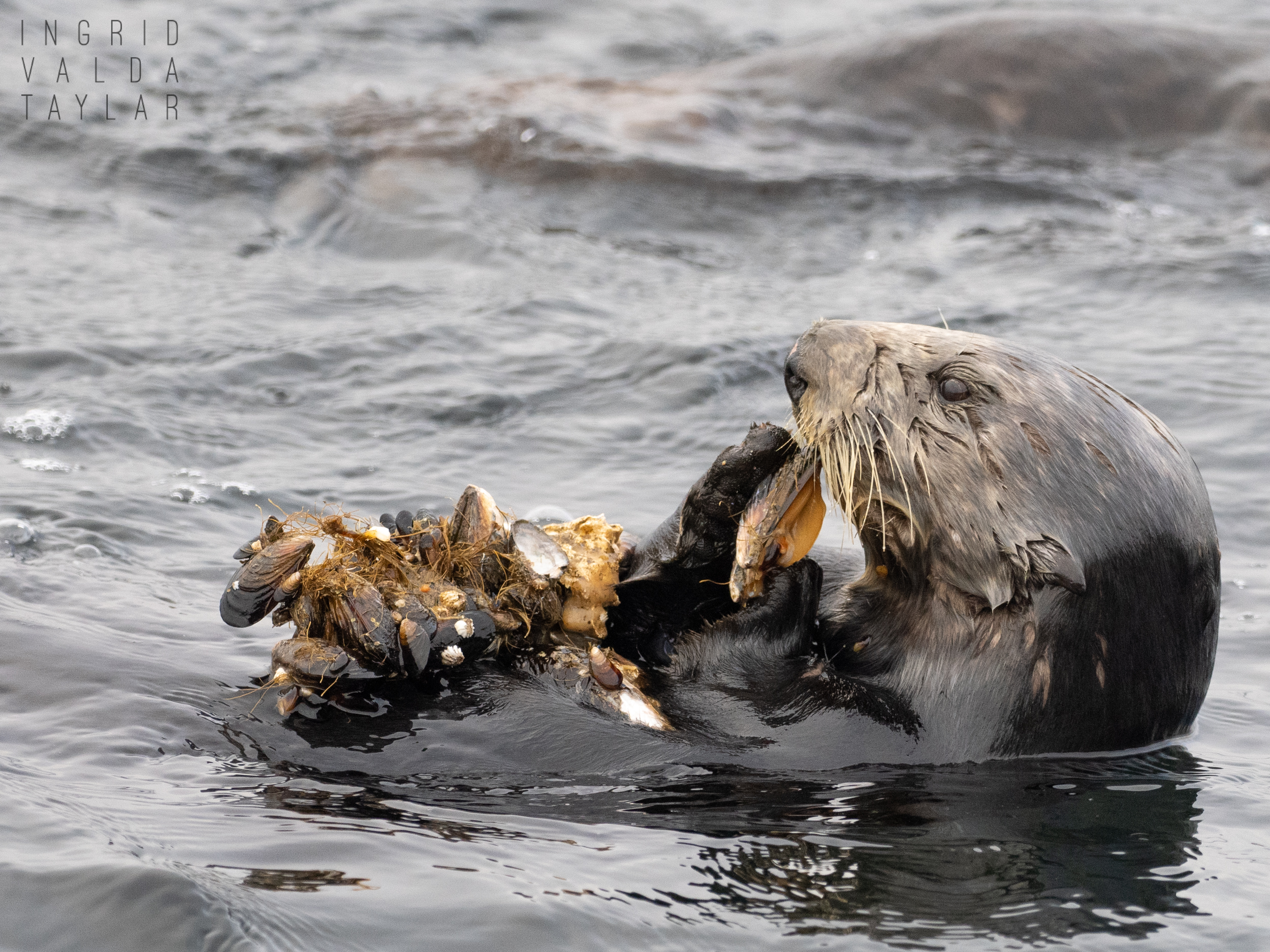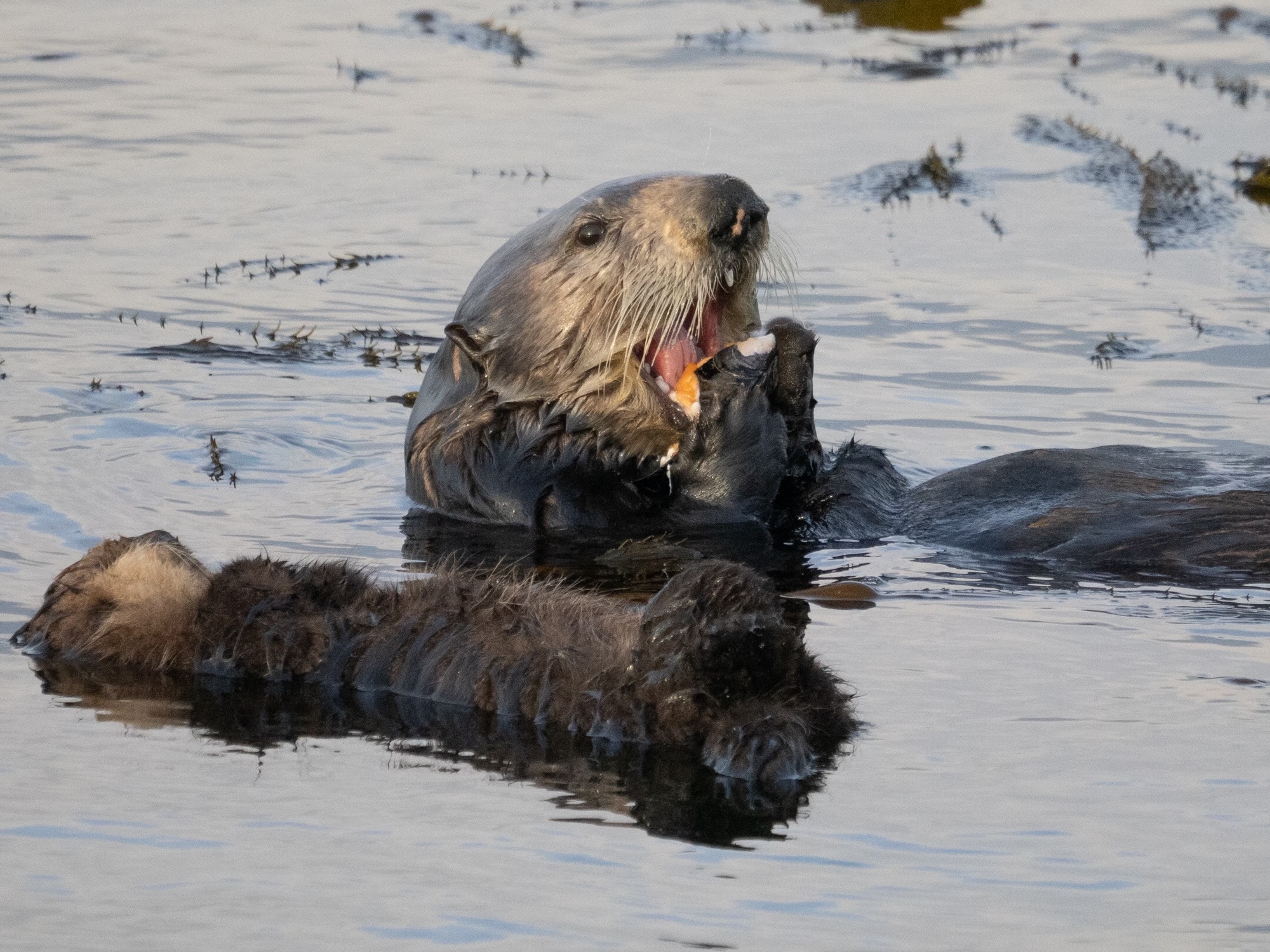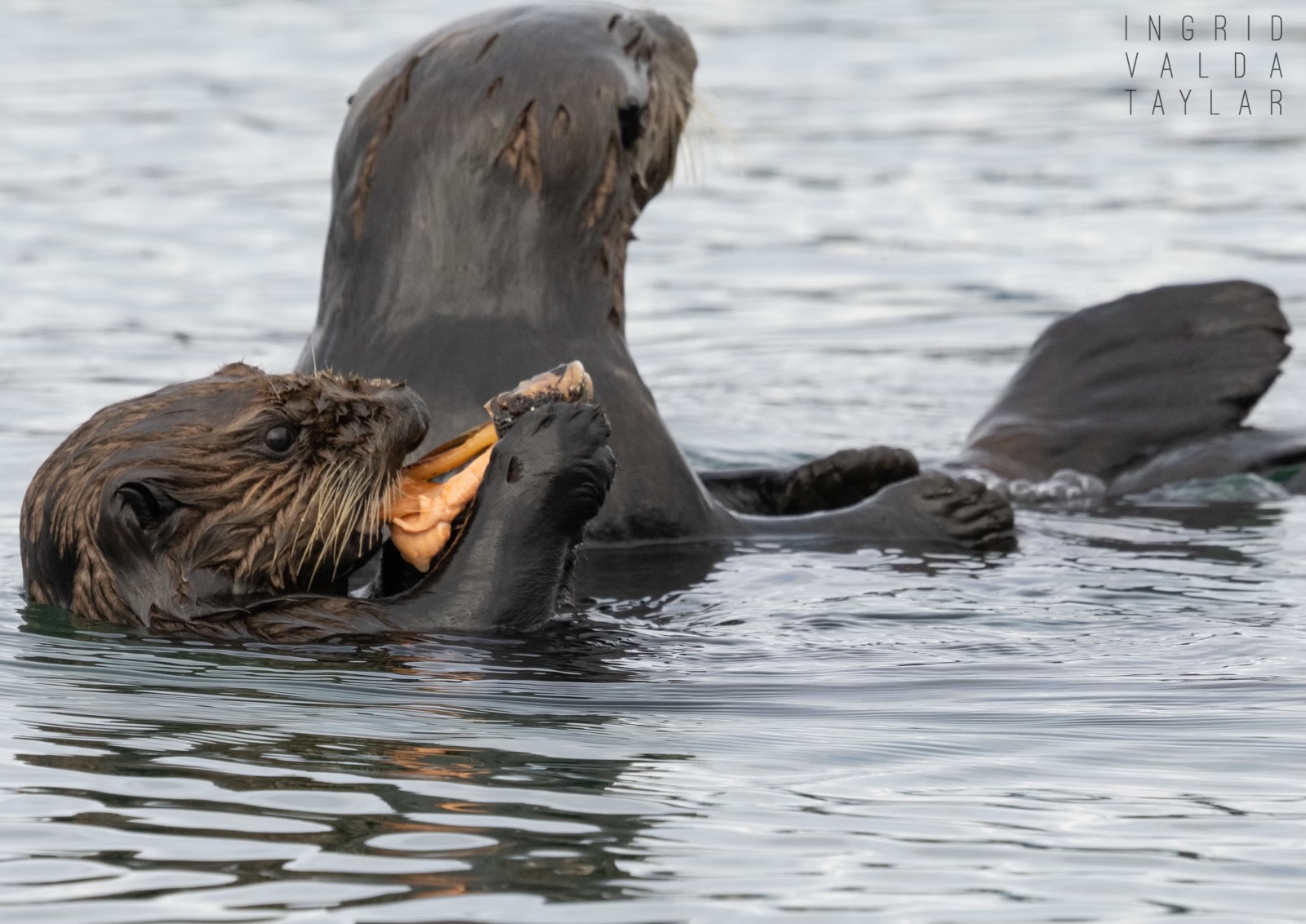 This isn't the best photo. I almost missed the shot as this sea otter surfaced with a large, warty sea cucumber. I don't believe it was eaten — the sea cucumber was dropped during a full body roll — but it's possible the otter, which looked to be an older pup, took a bite before discarding it.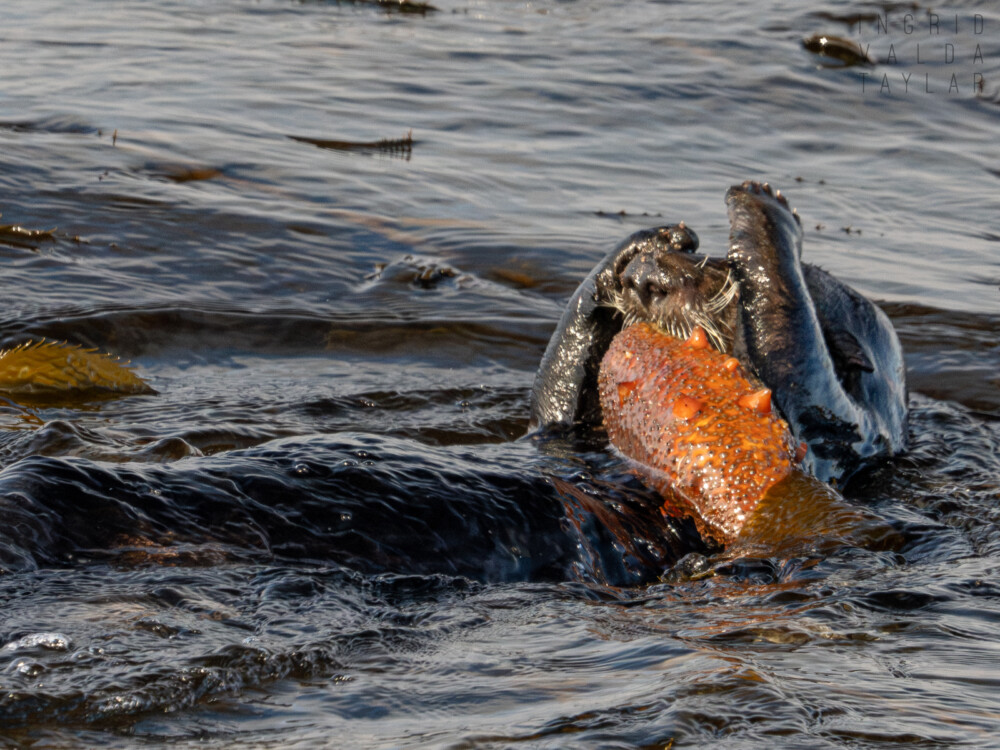 Another photo under challenging light conditions, but, my only image of a sea otter with an abalone.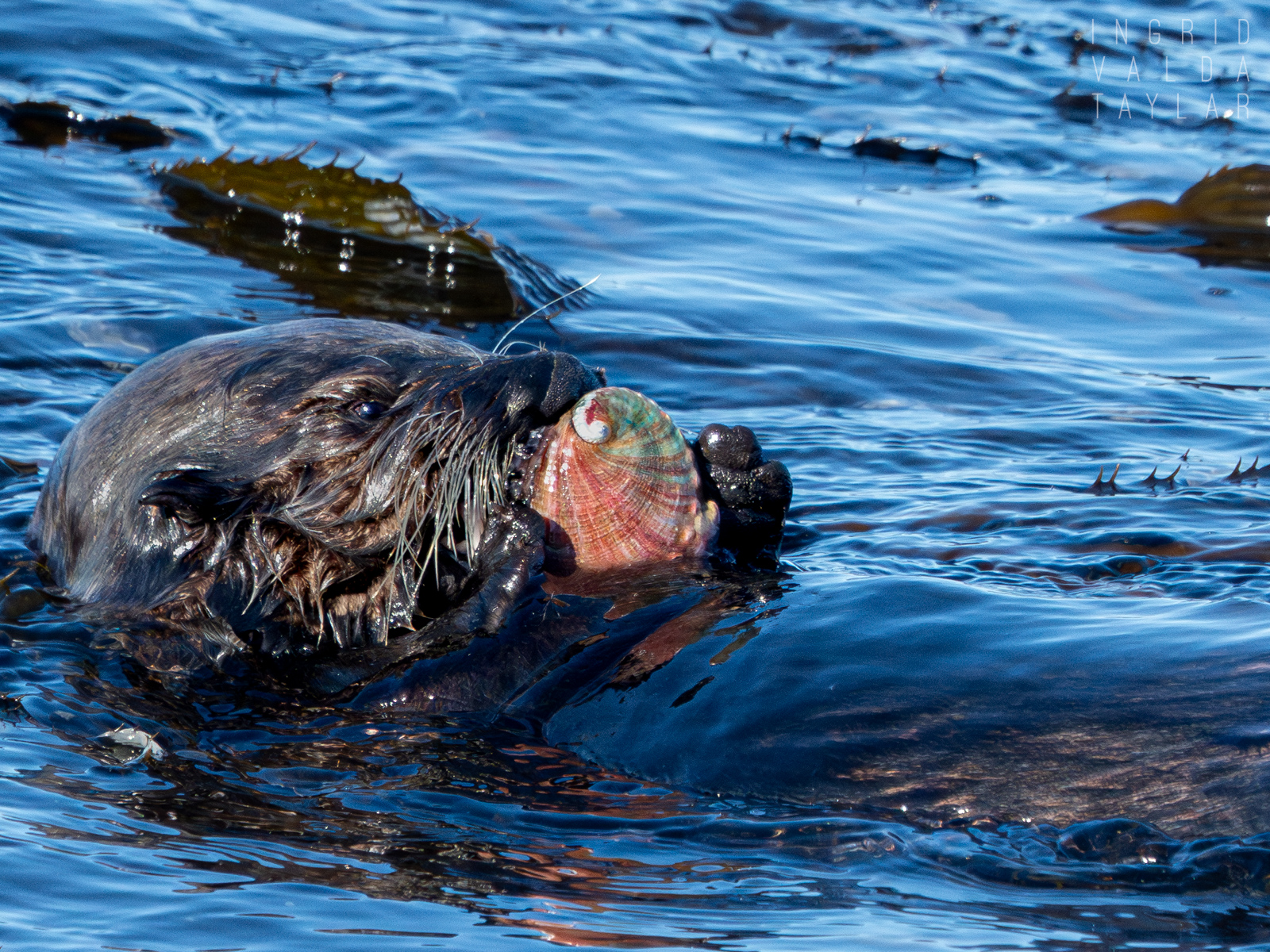 Sea otter with another common food, a crab. This mother was sharing the crab with her pup swimming alongside. The second photo shows an otter with a huge Pacific rock crab.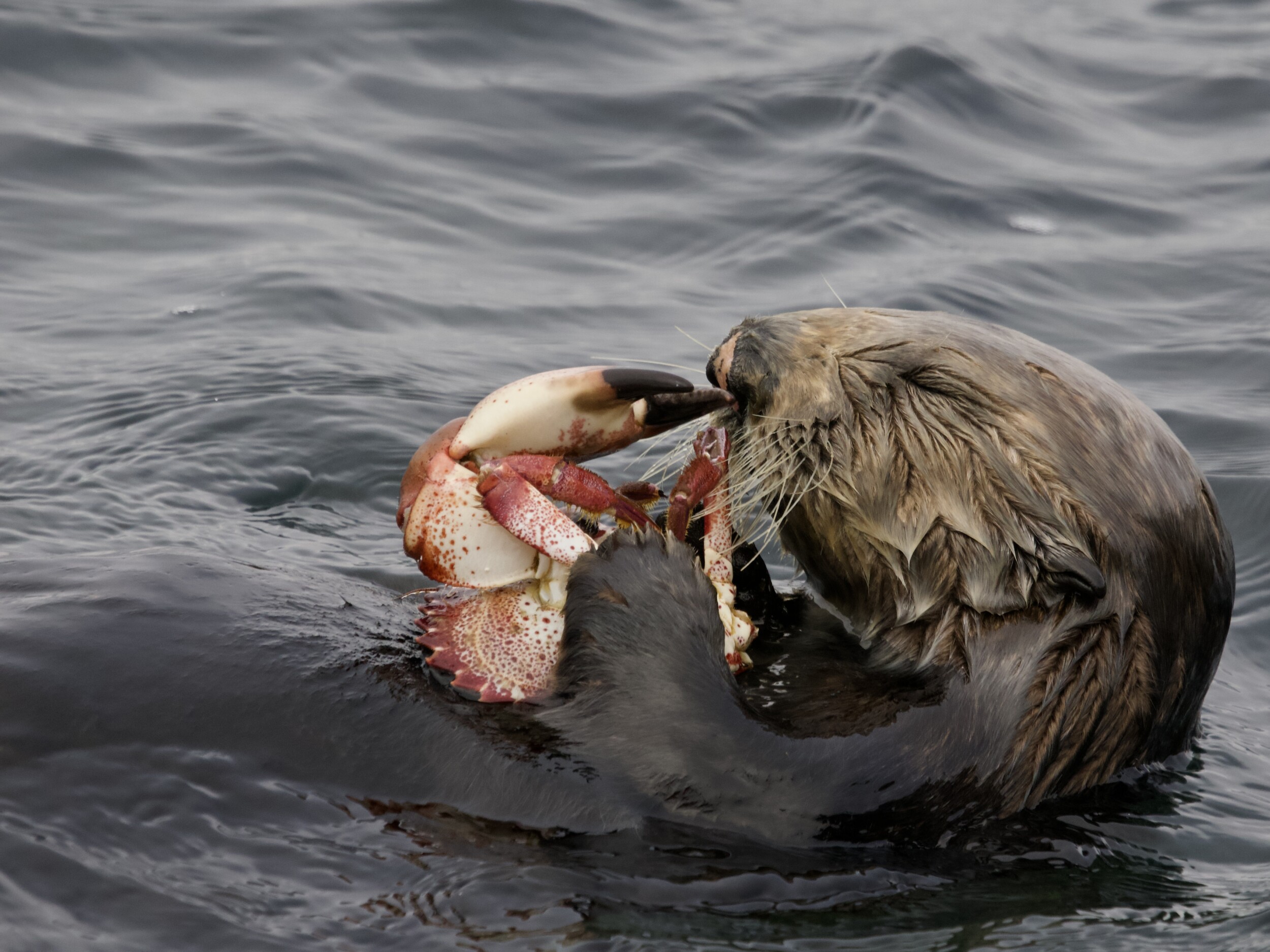 And lastly, a sea otter with the remains of a large innkeeper worm … photographed in Elkhorn slough. If you do a search for sea otters with innkeeper worms, you'll get a sense for how big (and messy) this meal can be for them.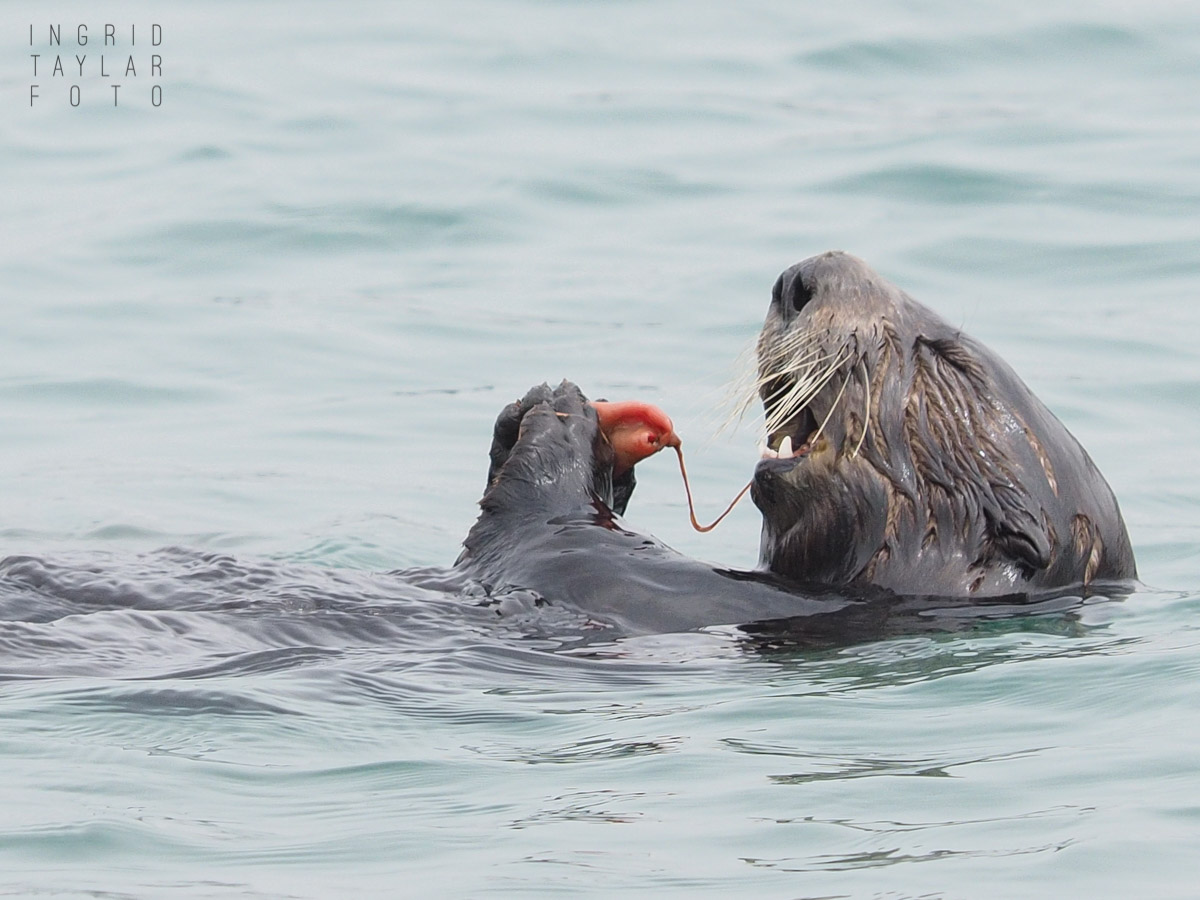 ingrid
2023-09-12T06:29:41+00:00
ingrid
2023-08-11T05:09:01+00:00