This is part of my loosely-formed Coffee Break methodology. I take my coffee, my camera, and sit in my favorite spots. Sometimes things happen. Sometimes they don't. Yesterday, this happened:
First sign of trouble … Caspian Tern colony in Interbay flushes from their rooftop roost …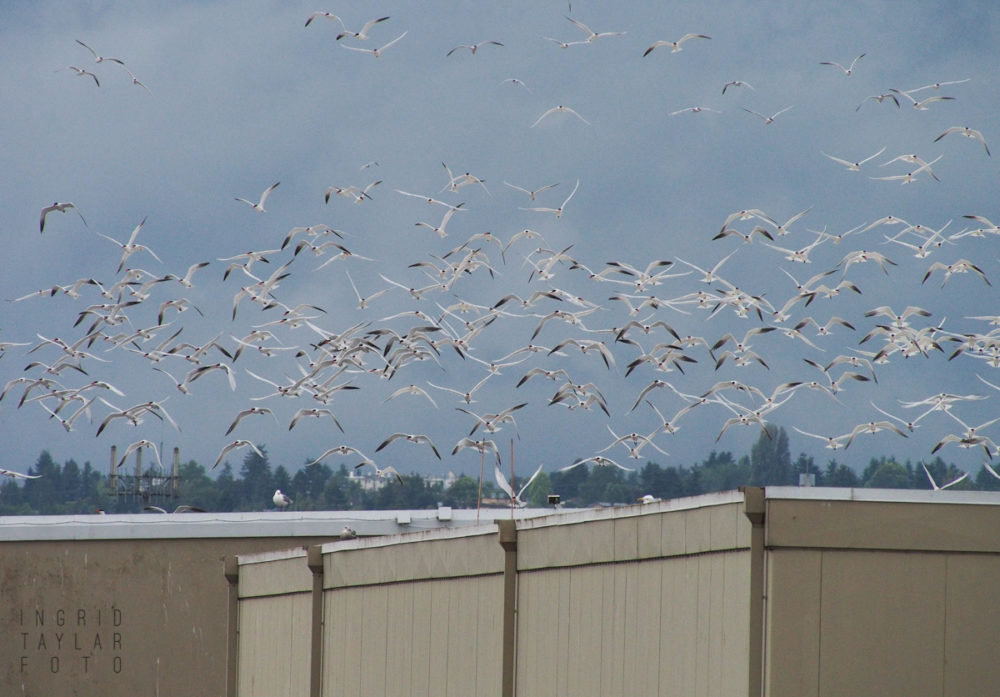 In the distance, over Seattle's Elliott Bay, a Bald Eagle does a u-turn to pursue a juvenile gull (Glaucous-winged, I believe).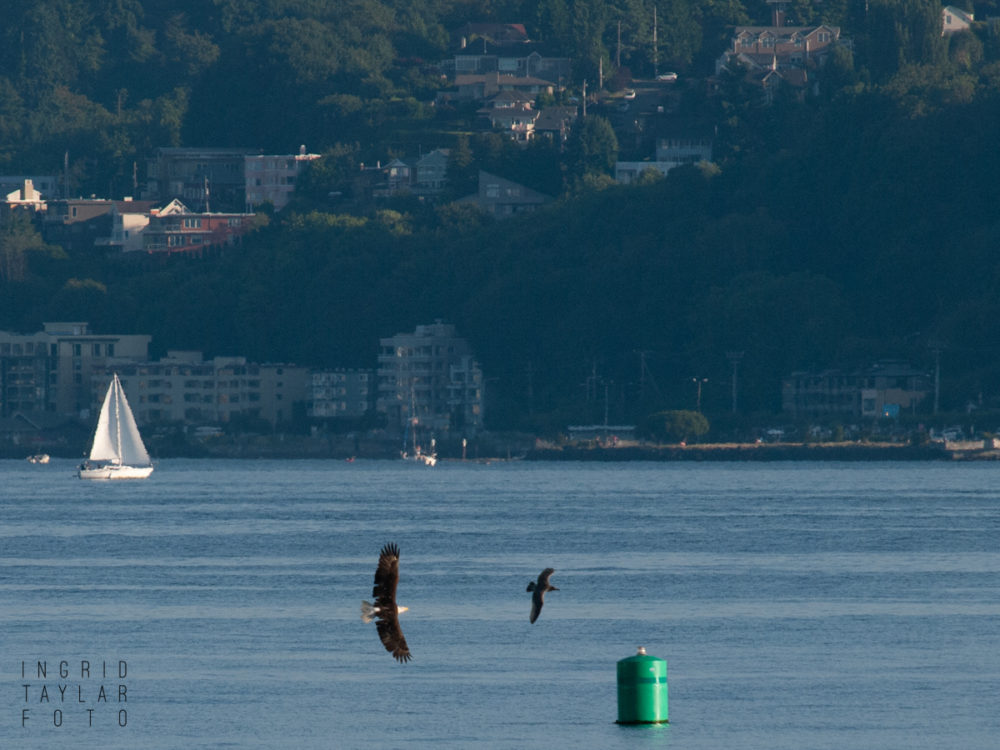 No one is on the eagle's tail, which is almost unprecedented in this zone of The Crow Patrol. I'm feeling for the gull … intensely. The juvenile gull out-maneuvers the eagle on several turns, but the Bald Eagle is relentless, pursuing the young gull over the Cruise Ship terminal …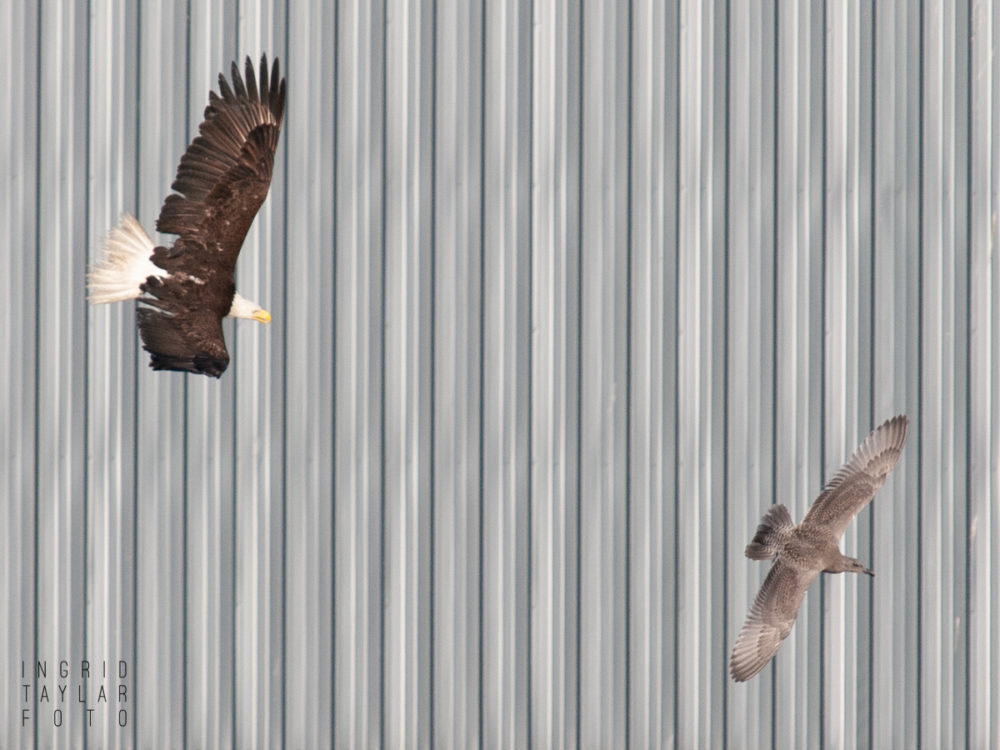 The young gull survives several attempts and passes, out-flying the persistent eagle.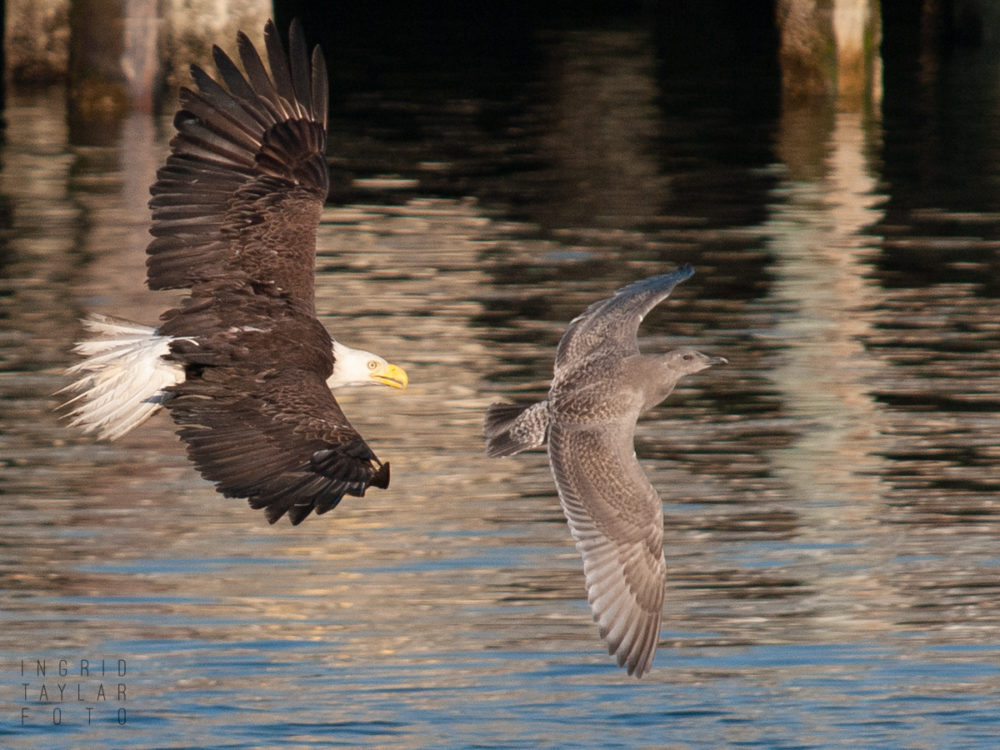 From out of nowhere, or somewhere in my distant periphery, reinforcement arrives … passing in the no-passing zone.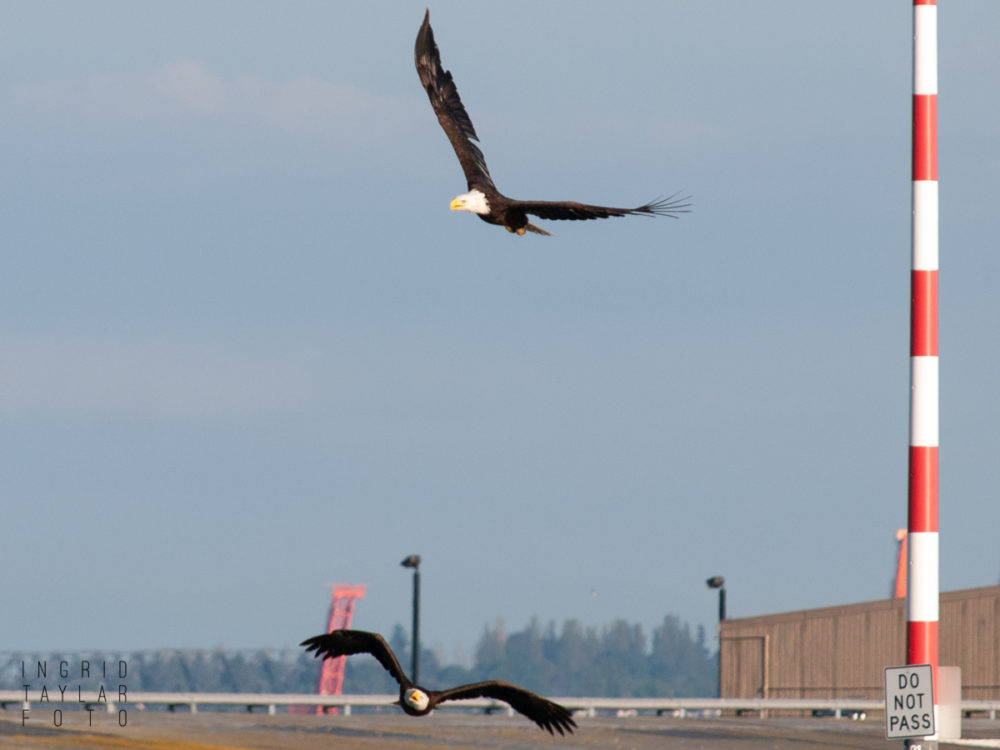 The chase then speeds within yards of where I'm sitting with my triple-shot java (yes, I needed the triple) …
… and again, the gull out-flies the eagle and catches a strong drift up over one eagle's head.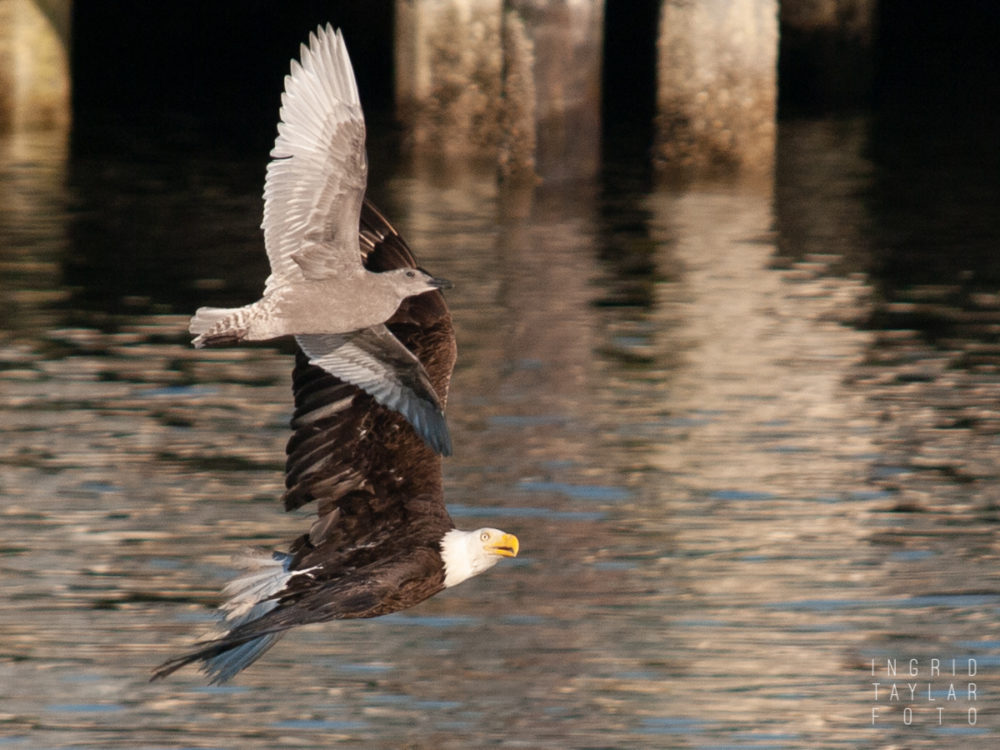 :: Eagles do a wide turn and re-group — just as a bird of a different kind approaches SeaTac Airport. It is Jet City, after all.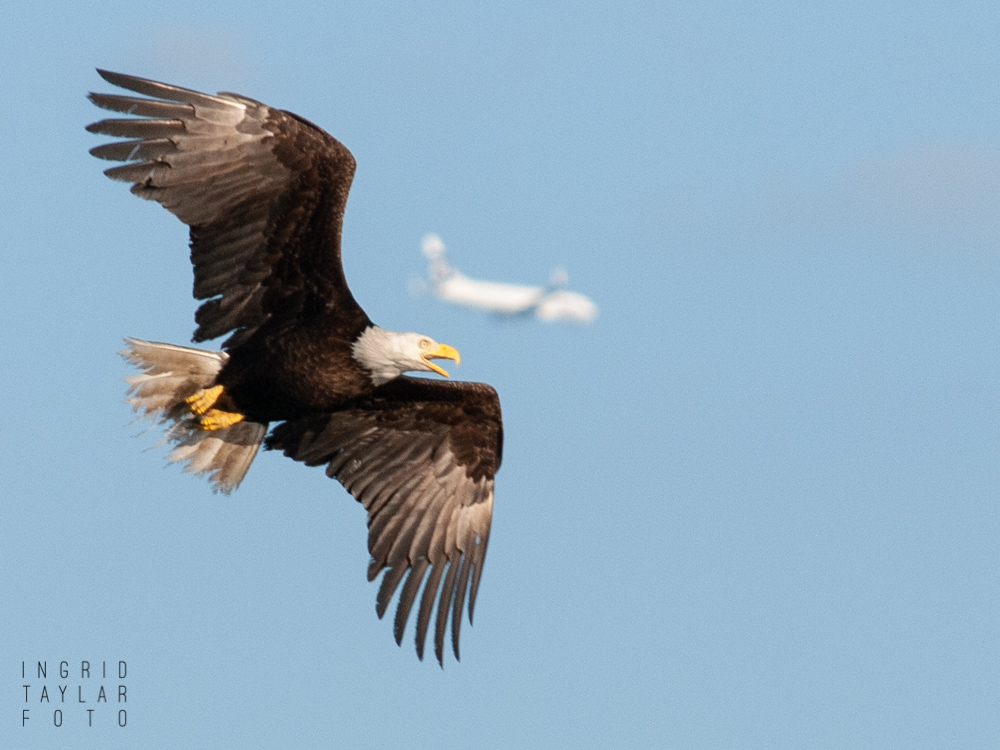 :: The Bald Eagles then notice someone on their own tail.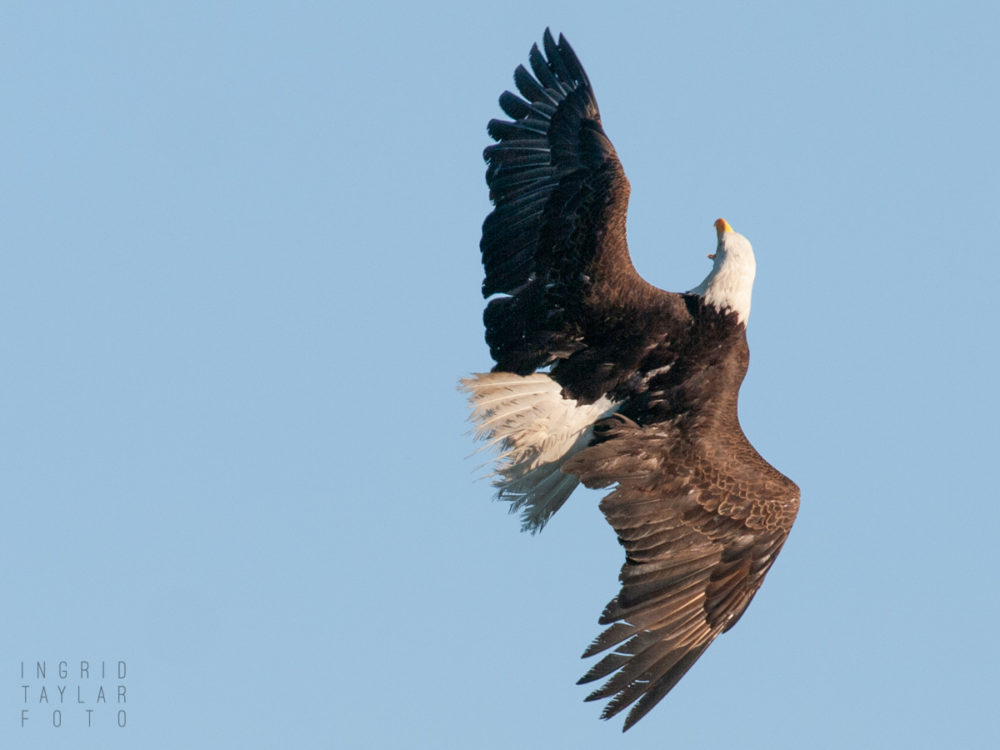 And that someone is ….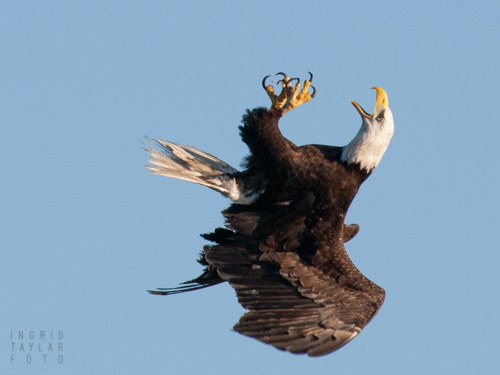 The intervening male Osprey saves the day for the gull. The two eagles have all but forgotten the young bird at this point. And, between the offensive Osprey (who has two youngsters on a nearby nesting platform), and a few late-comers to the eagle patrol (gulls and crows), the eagles lose their strategic advantage and decide to move out … over Elliott Bay Marina, and buzzing around the west bend of Magnolia to their haunts in Discovery Park.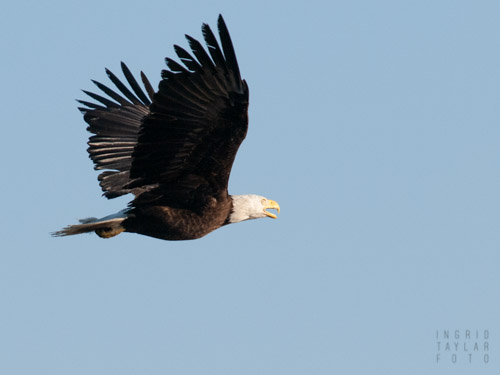 Until tomorrow, I'm sure.
And for anyone who missed the tangential link to Andy Kaufman and Mighty Mouse