They sit suspended at the 18th weir, these scaled faces in the sockeye crowd. It's the window to their water world, the portal from ocean to stream to lake, where their gills remember the taste of fresh after years in the salty sea — and where they lead — at least in part — by magnetic memories of the gravel beds where they were born.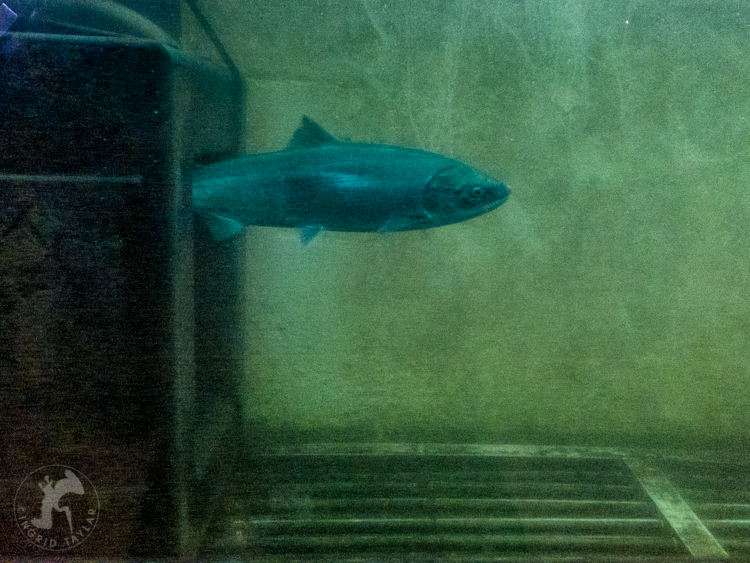 They're surging forward across the solstice and into summer … marking the way for the Chinook who will follow them … to their own redds, carved among river rocks. Then, they'll leave their battered and starved bodies, life extinguished, as they stamp eternal existence through their eggs and into their young.
:: My photo tribute to the sockeye salmon passing by the thousands through the Ballard Locks fish ladder — with a few faces of their Chinook brethren, who soon will come.
Related salmon posts: Climbing the Salmon Ladder to Success • Steelhead Poetry on the 18th Weir • Steelhead Youth • Something Spawning This Way Comes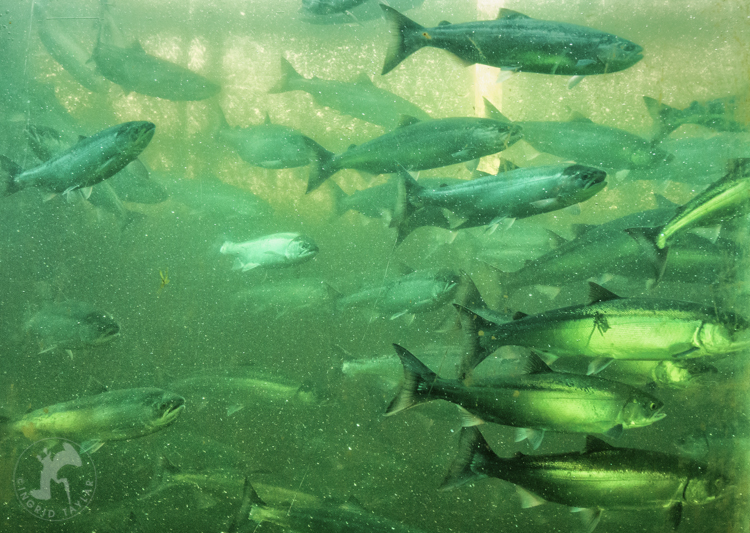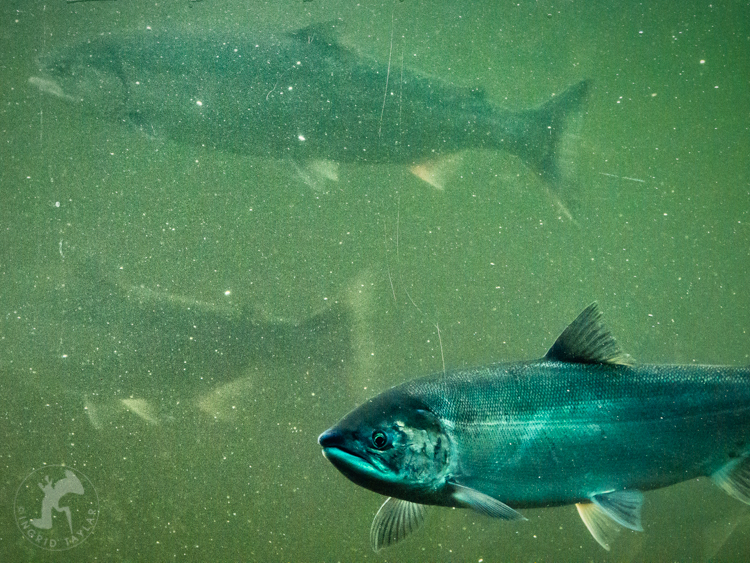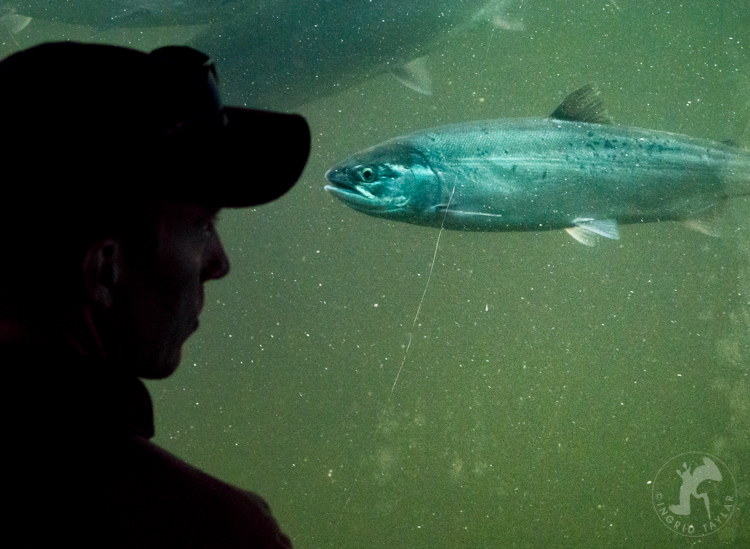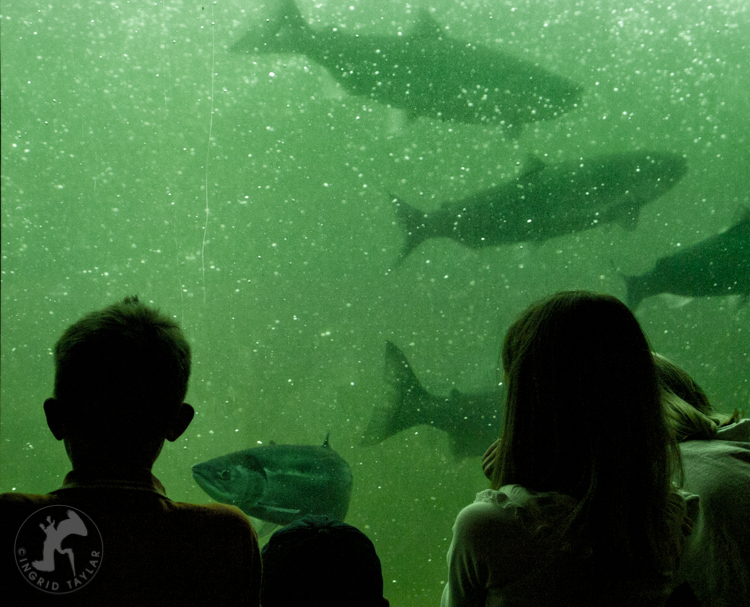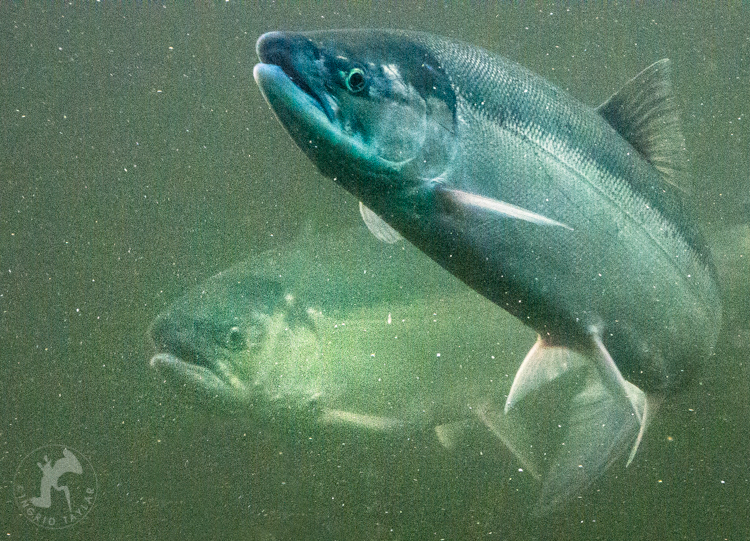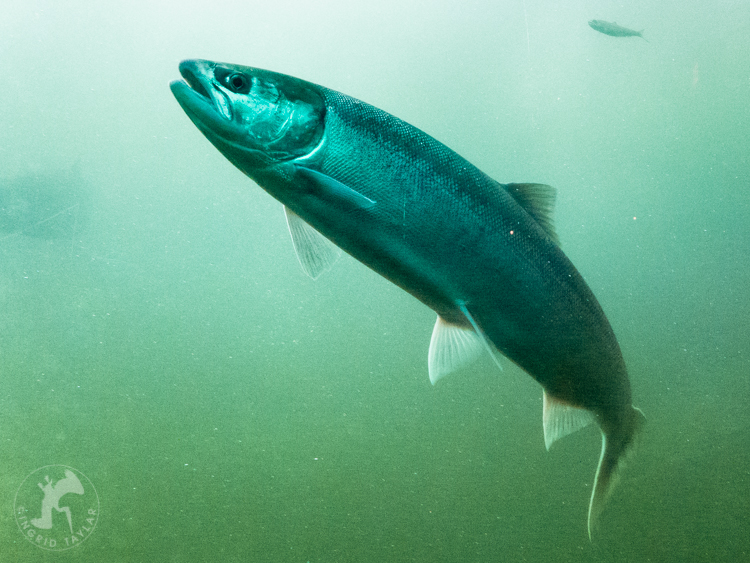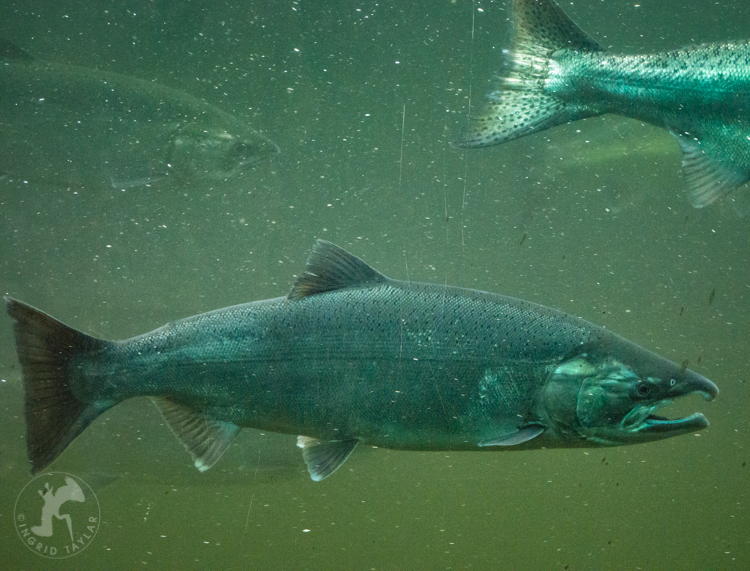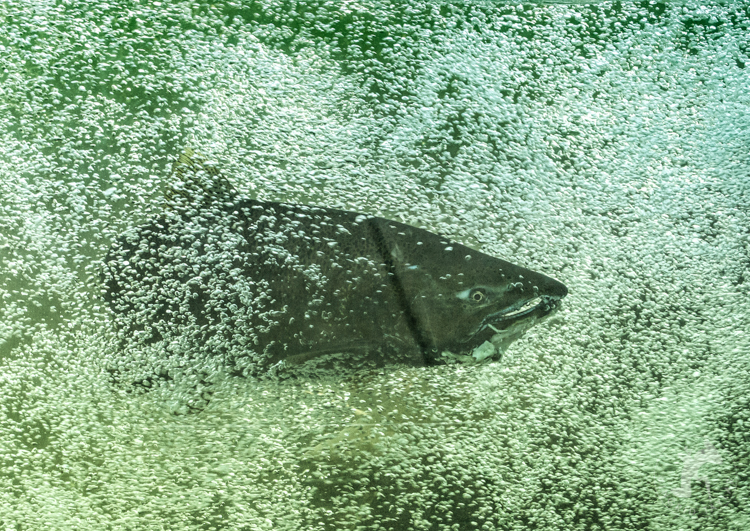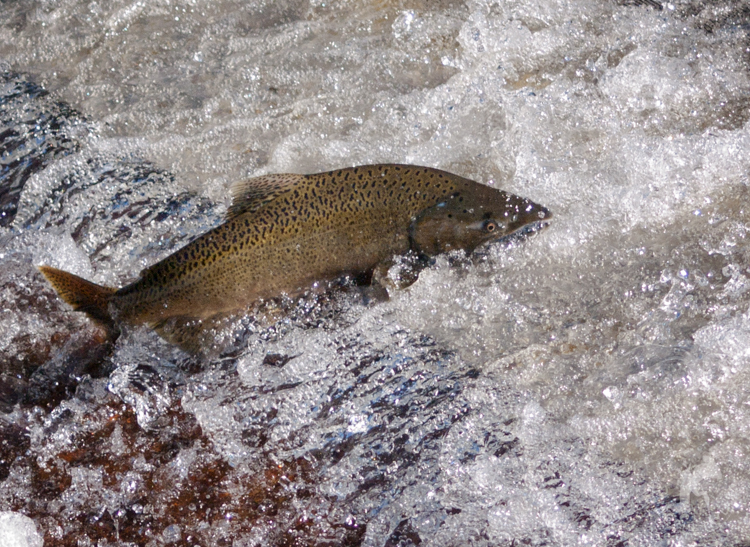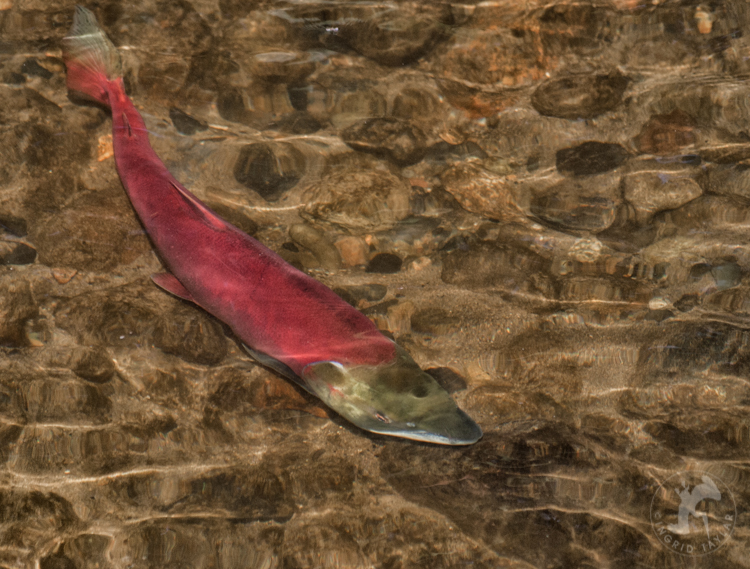 [Adjustments: some standard raw file edits, and some fine art adjustments in the top images to enhance the colors present in the viewing windows.]