Along with other photographers, I'm thrilled to be a small part of this fund-raising project for California wildlife and conservation entities. That privilege came by way of  Sea Otter Savvy — an organization dedicated to the conservation and stewardship of sea otters on California's Central Coast, promoting awareness and responsible viewing as a model of ethical co-existence.
I just received a copy — my first look at the completed project — and I was taken by the heft and breadth of imagery and stories, along with the collective impact of the organizations featured. This gorgeous tome is a true homage to the drive and diligence of every single group in California, working to  conserve and preserve the wild nature and animals of our ecologically rich state.
The cover photo of the mountain lion (Jason Klassi) seems particularly poignant today, given the recent developments with famous and beloved cougar P-22 in Los Angeles. You can read more about his story, and also view the documentary about his incredible journey here: The Cat That Changed America.
Proceeds from sales will be divided among all of these worthy organizations and efforts. The book is available here: Coastal California – The Wild Life
The interview segment below from KTLA describes the genesis and mission of the project.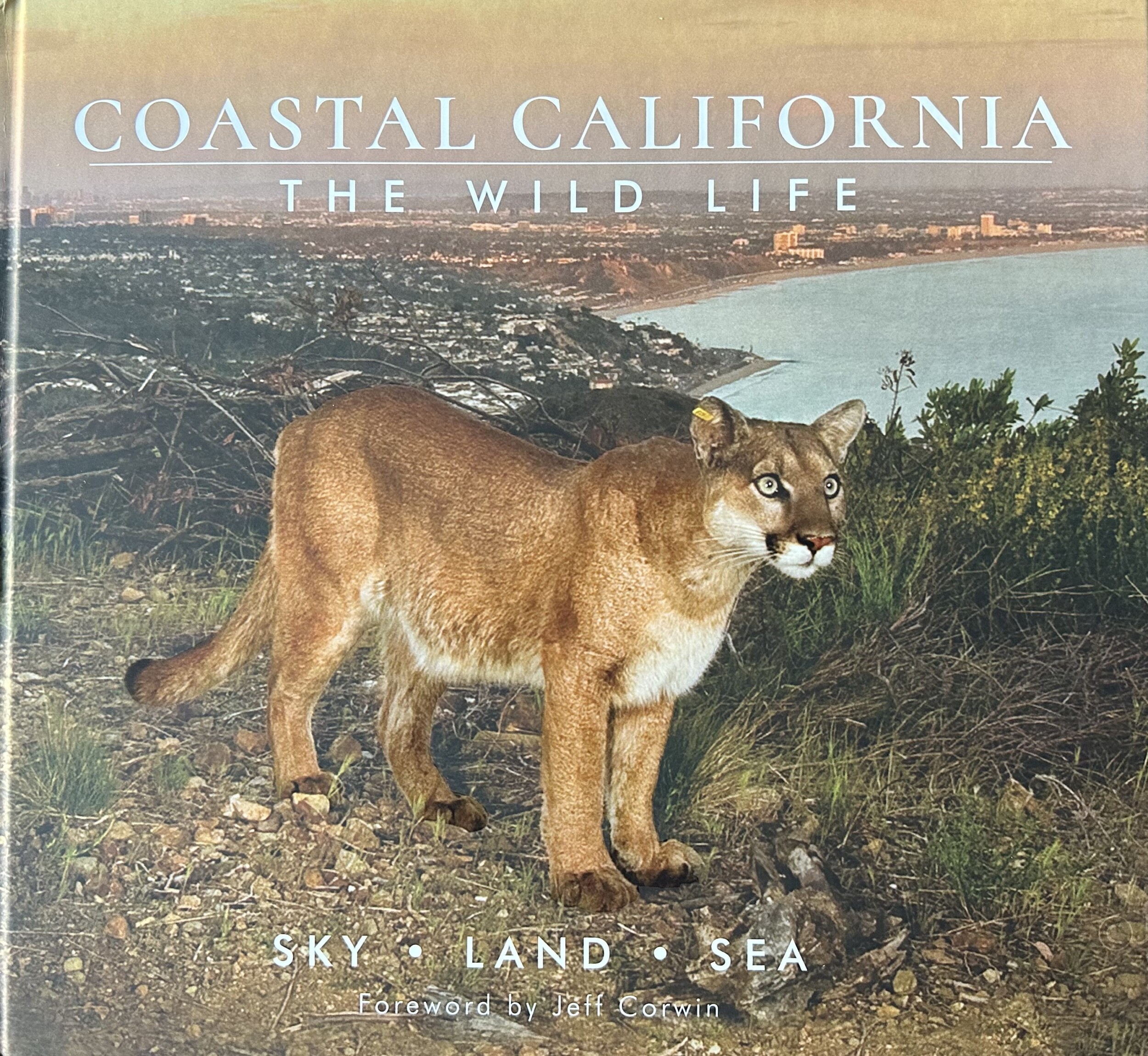 My photographic contribution is my favorite sea otter image, of an otter foraging in high surf on Monterey Bay.