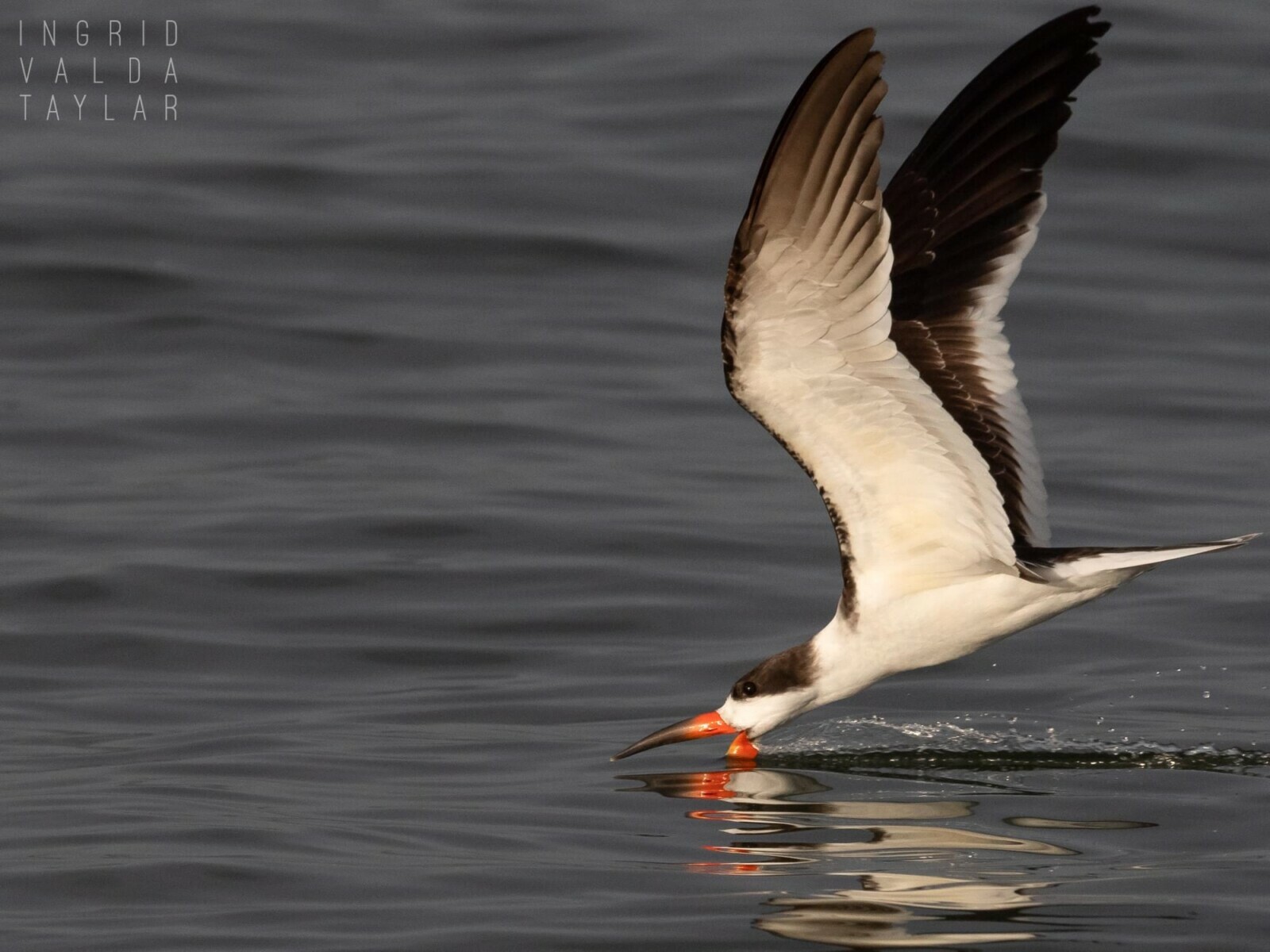 Black Skimmers on San Francisco Bay
A Black Skimmer doing what skimmers do … skimming the surface of San Francisco bay.
I might have been the only photographer/birder in the Bay Area who didn't realize a group of Black Skimmers had shown up in San Francisco in the past many days. I was just out for a wander on the beach to decompress, and was surprised by the telltale whips of wings that graced the shallows along Crissy Field.
Black Skimmers, true to their name, skim the surface of the water, snagging small fish in their hinged bills. It's always a wonderful sight to catch skimmers slicing the waves, hovering above the surf and swash with those fluid wing strokes. Their call is snappy, dog-like. I call them puppy barks.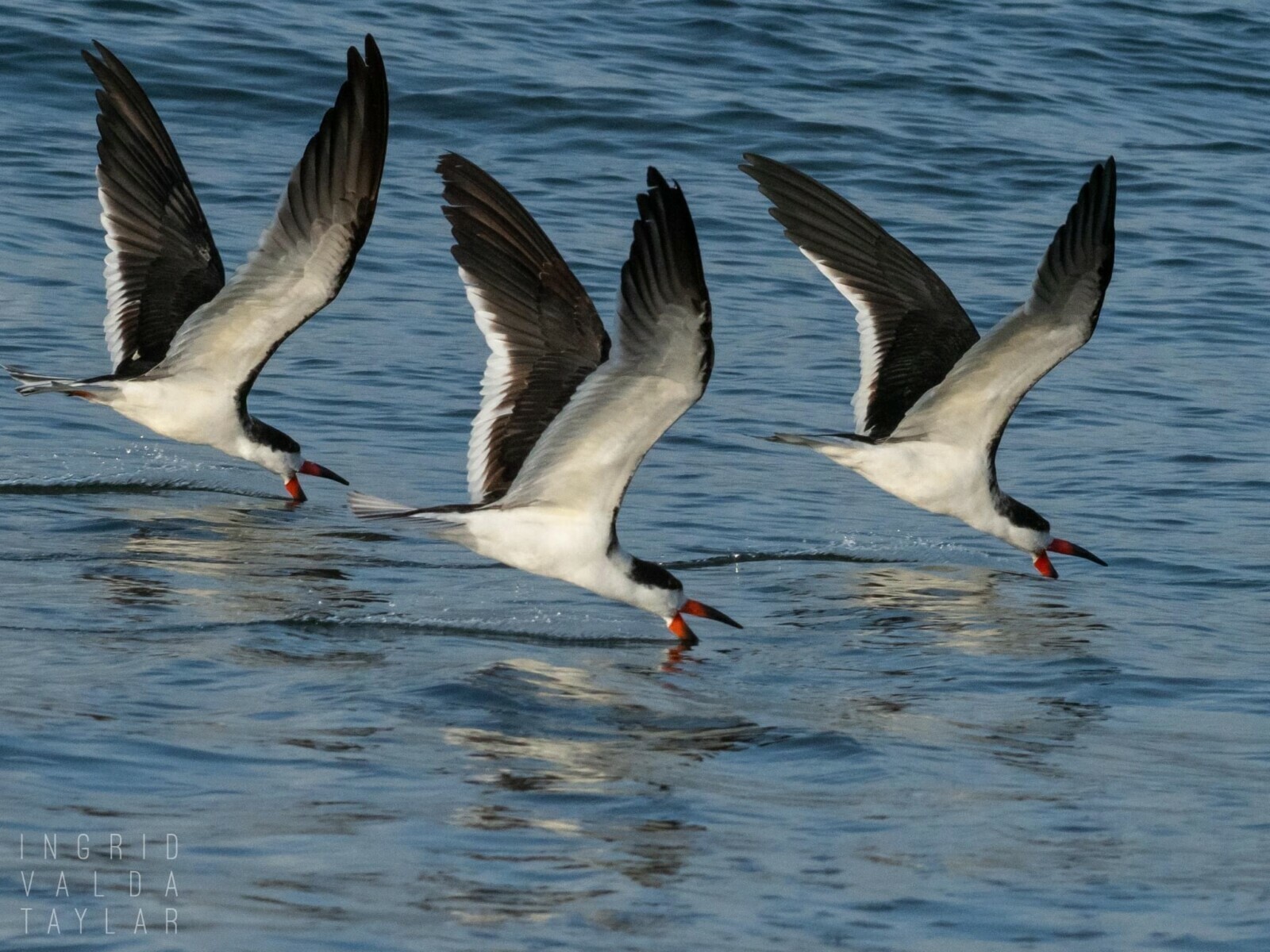 Watching them loaf on sand bars, I noticed several skimmers picking up and playing with sticks they'd found — again, almost like puppies. I read that male skimmers, in courtship rituals, will offer females fish but that sometimes a female will accept a stick instead. I'm not sure what she's thinking with that, but I assumed this behavior was part of a fish-stick ritual that only skimmers truly understand.
Since the 1960s, the numbers of these unique and gorgeous birds have decreased by more than 80%, a tragic development across many species of birds worldwide. The 2022 State of Birds report showed that the U.S. and Canada have lost more than 3 billion birds in the past 50 years (Audubon).
So, be kind to skimmers and ask your dogs to be kind to skimmers… and all birds. (Dogs were chasing these skimmers in the surf, lunging precariously close.) They're all in a struggle to survive as individuals, and collectively.
[Photographed between downpours, with ever-changing light. Olympus EM1mII + m.zuiko 100-400mm f/5.0-6.3]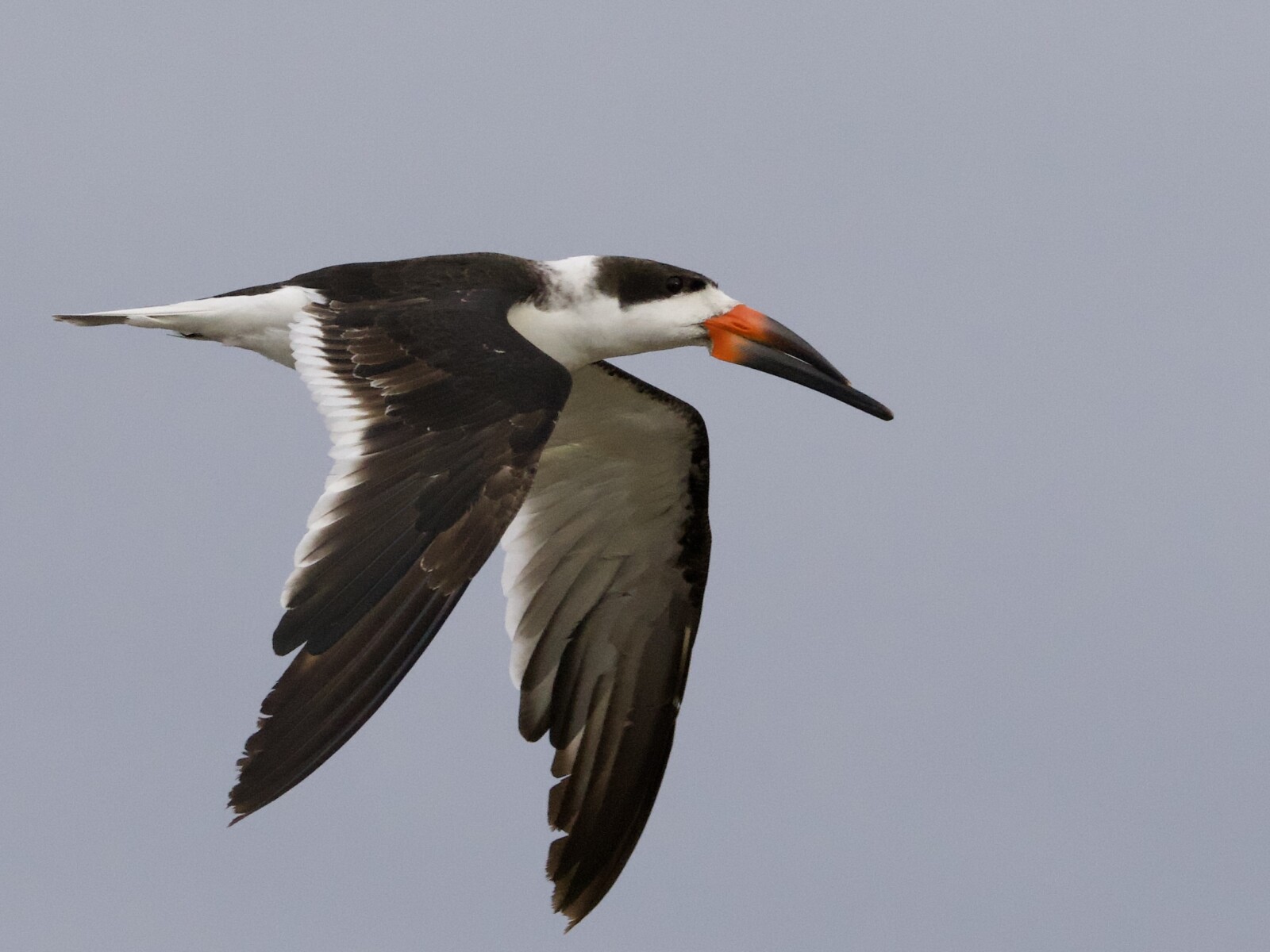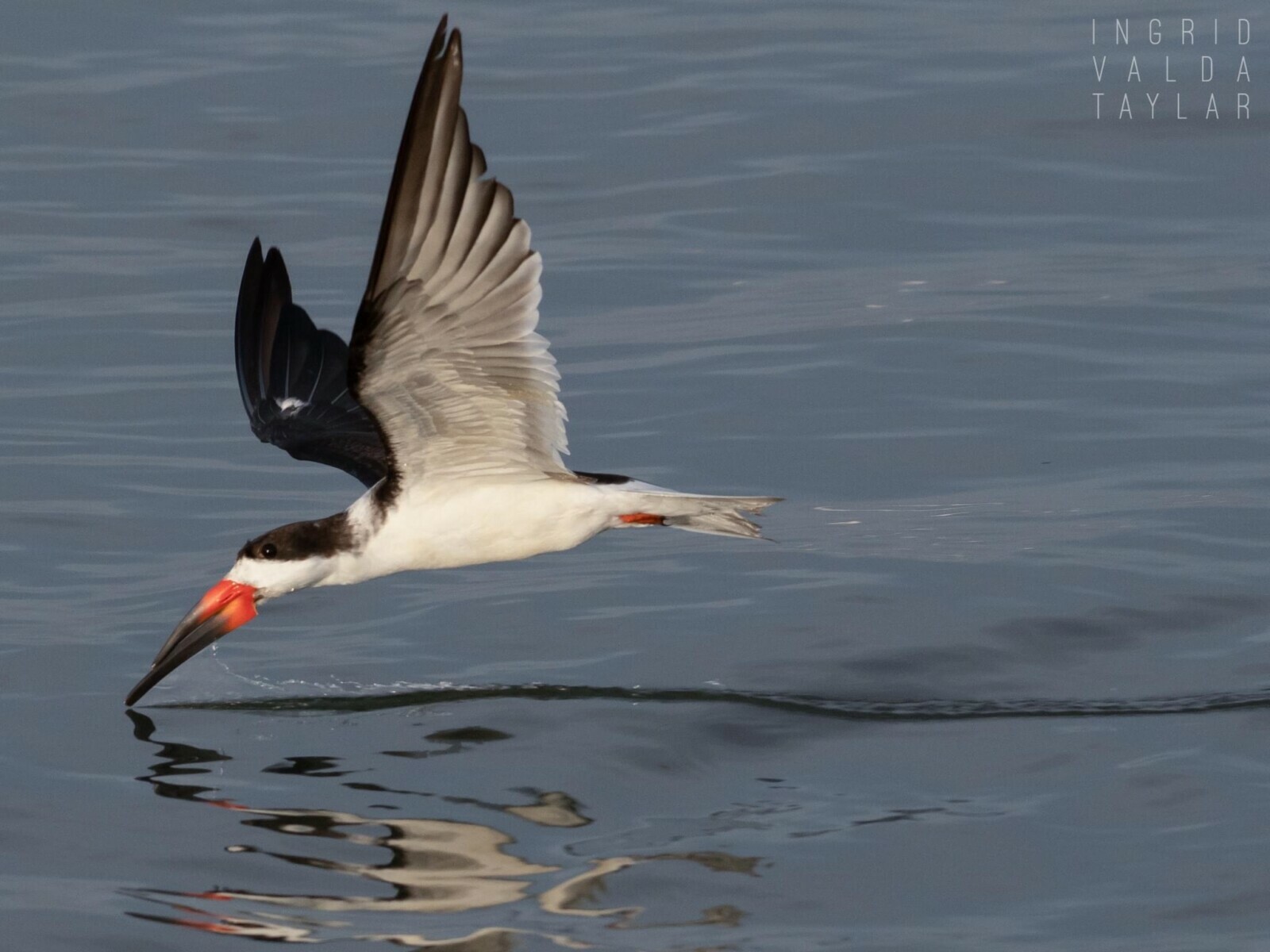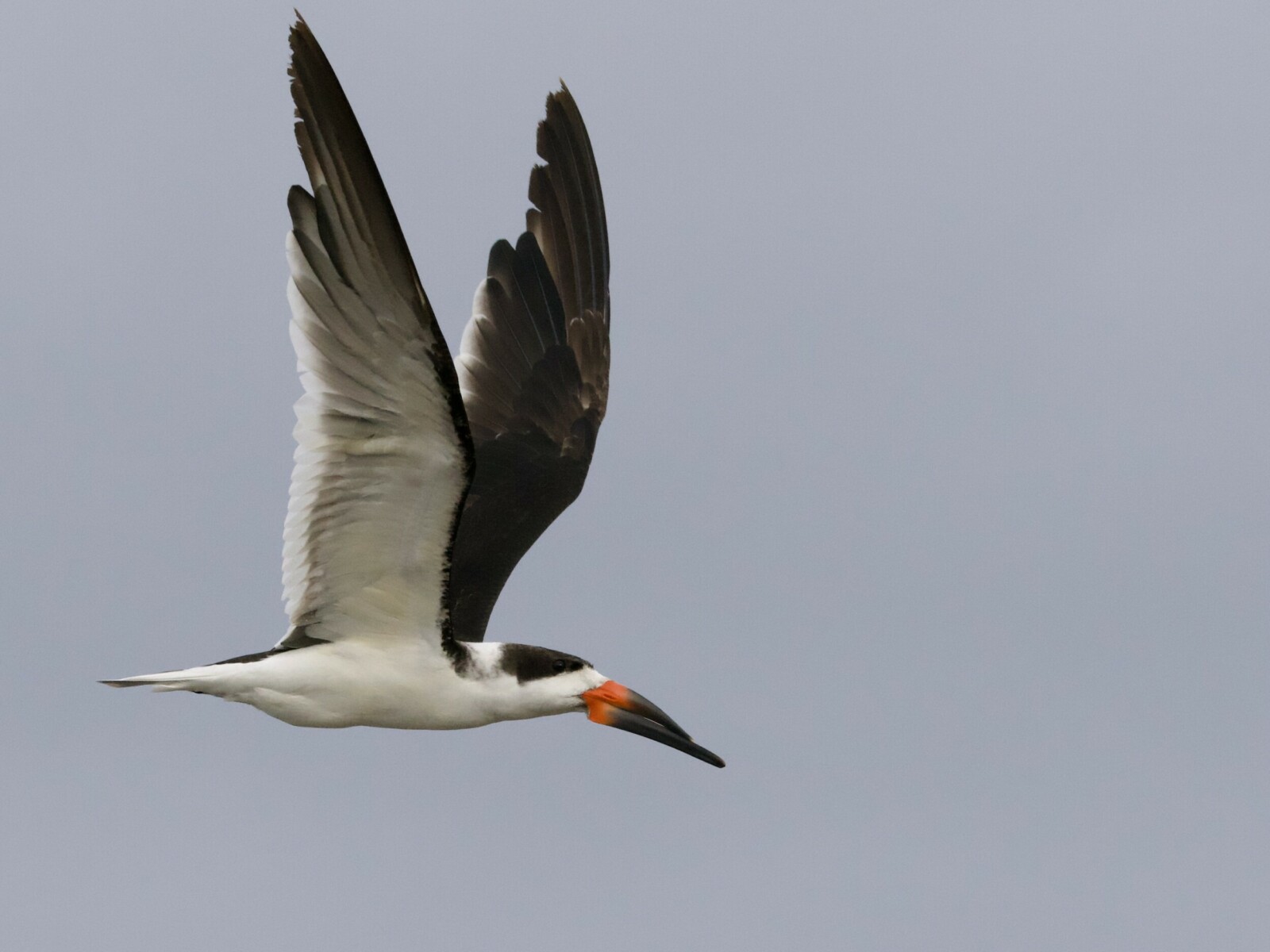 ingrid
2023-06-05T07:48:03+00:00