I love seeing signs like this …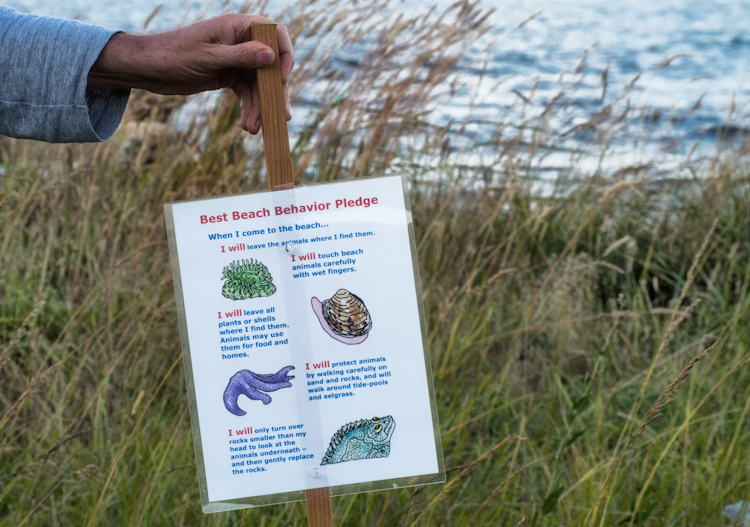 This sign was posted at Point Robinson Lighthouse on Vashon Island in Washington, one of the few public-access beaches in the area. It's the same spot where I photographed the large flock of Brant Geese foraging along the shoreline earlier this year.
On a crystal day, this is the view from that beach:
The ship traffic comes from the Port of Tacoma, passing northward between Vashon Island and south Seattle (Des Moines and Normandy Park) on the way to the Strait of Juan de Fuca and then out to the Pacific.

Anyway, the upshot of this post is that I love nature-protecting signs. Maybe it stems from my fascination with the Federalist Papers and Federalist #51 where James Madison admonishes: "If men were angels, no government would be necessary." I'll paraphrase to say, if men were angels, no signs would be necessary.
The Need For Signs, IMHO
Back home in the Bay Area I was distressed whenever I witnessed wildlife harassment, mostly by children and teens, often with parents looking on. I thought that if there were just one sign by each wetland pond, trail head, or tidal boundary, at least those who acted out of ignorance would know better. I contacted my regional park district, asking if this might be a consideration. A park rep told me that yes, they were aware of the issue and had been in discussion about these types of signs. Unfortunately, the budget was too tight to justify any extraneous expenditures. I couldn't complain, considering the bounty my regional parks offered in every other way.
Well, it turns out Seattle, where I'm living for the time being, has a lot of protective signs. Whenever I'm hopelessly, inconsolably homesick for California, I have to focus on the things I appreciate … like the signs.
On the beaches of West Seattle, a vibrant community unto itself, separated from downtown by a bridge over a busy port, I've seen enough nature signs to satisfy my sign cravings.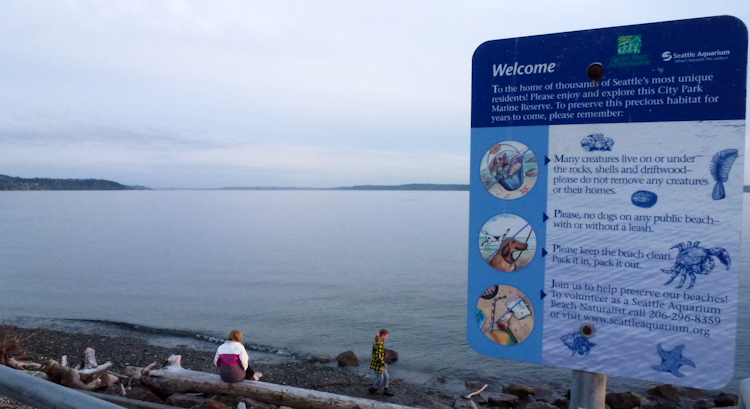 The few marine mammal haul-out areas around town are also populated with humans, hence the signs from my favorite seal watchdog group, Seal Sitters: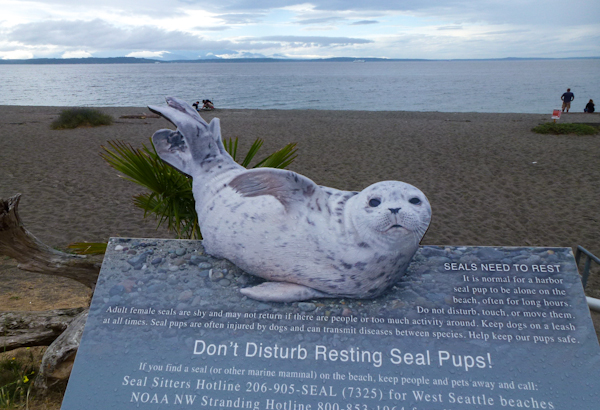 A similar sign hangs at the Ballard Locks where I photograph frequently … and where adult California Sea Lions aren't always as welcomed as are Harbor Seal pups.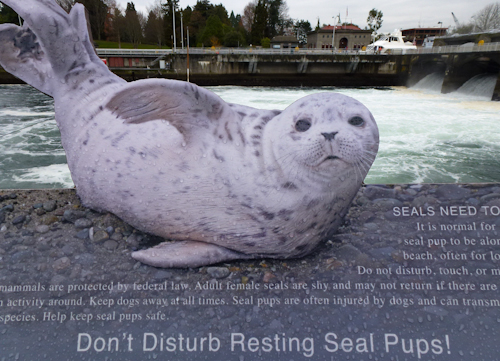 This is the most recent sign at the Locks, installed when the new Osprey platform was built: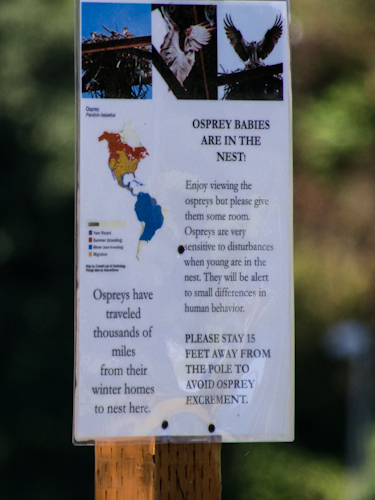 During a walk around Seattle's Lake Union, where construction is particularly heavy right now, I came upon this protective sign on many of the trees: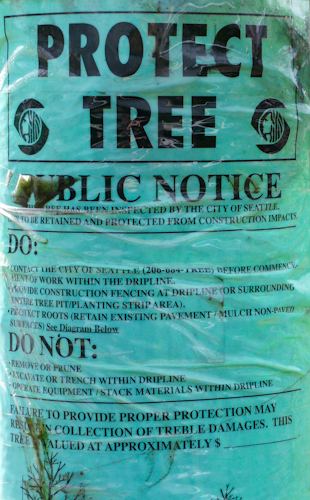 Also in honor of trees, there's this lovely tribute to an old maple at Seattle's Greenlake: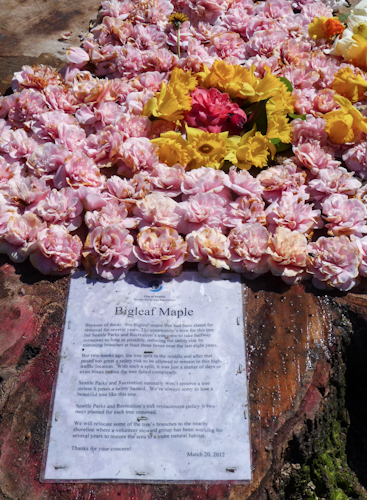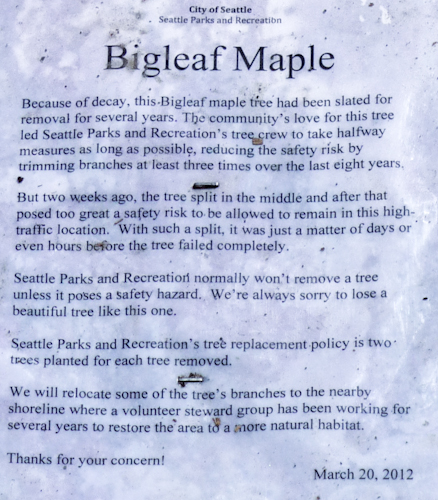 Shilshole Marina has this sign for boaters venturing into Puget Sound and beyond — toward the San Juan Island waterways that are home to the Northwest's endangered Orca populations. The sign is faded and pre-dates the new Washington law which mandates at least 200 yards between boats and whales.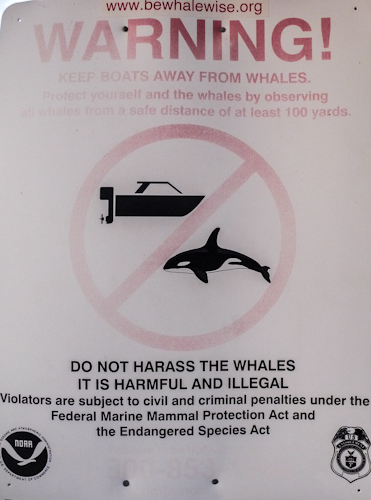 At the same boat marina, more subtle and also embossed, a Seattle storm drain marker: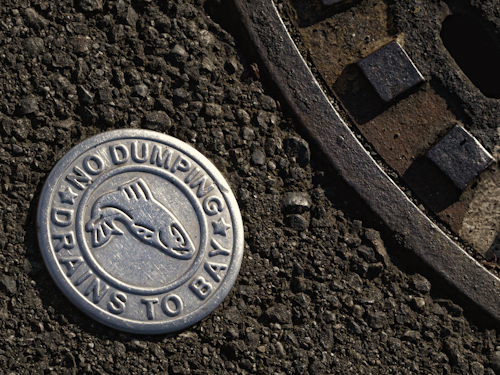 Then there's the late Ivar Haglund's known benevolence toward gulls, a sometimes contentious policy. Ivar's Acres of Clams sits on the Seattle waterfront, and feeding gulls is part of the attraction for visitors. (I wrote a post a couple of years ago about gulls who eat too much fast food.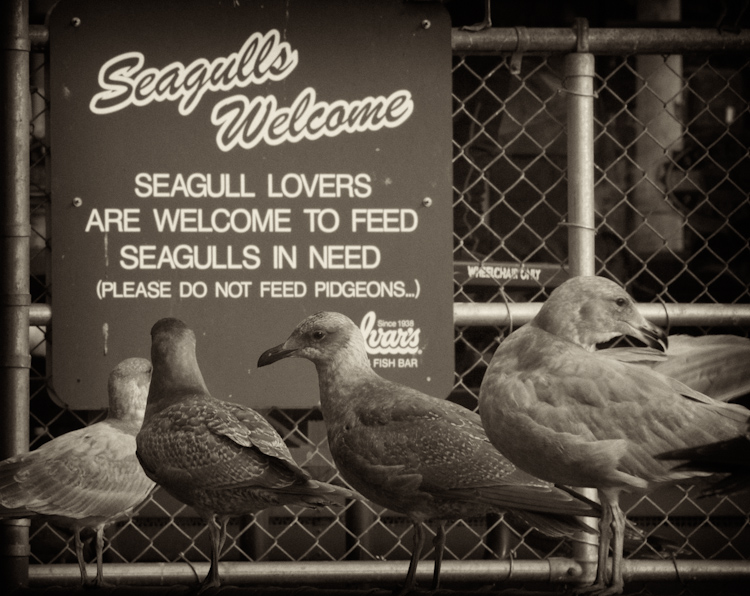 And the nearby statue of Ivar gently feeding fries to a gull …
A loose segue from seafood to living salmon … around the Sound you'll also see these markers … certified Salmon Safe, a peer-reviewed certification for those working to protect urban watersheds.
And finally, another common beach sign we see is the one below. A lot of Washington's shoreline is privately held, and we've had a bit of an adjustment to make, coming from a state where public access to shoreline is written into the state constitution.
There is no reasonable life without tradeoffs.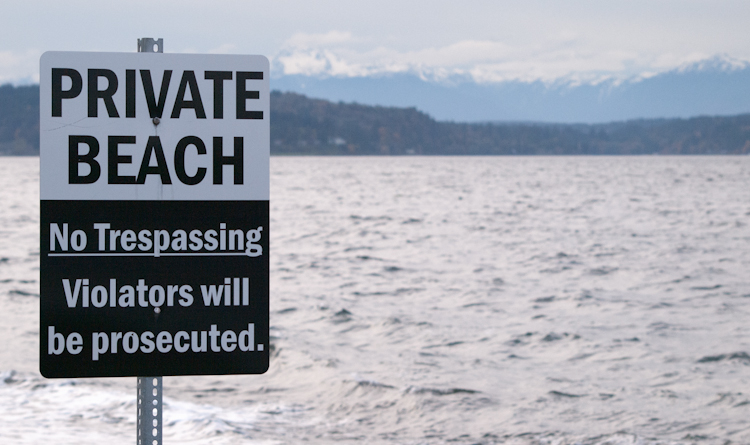 Someday, when I get a surprise windfall, you know that part of my budget will be allocated to more park wildlife signs. After this long scroll of a post, it would be a serious lapse in principle if I didn't follow through.
Related Posts: Wildlife Solutions (blog category)