The post title derives from a Flickr friend who wrote this comment below my photo: "A sobering reminder of what we are . . ." I will add that what we are doesn't necessarily foretell what we become.
Scrap Metal Barge in Port of Tacoma
Against a scrim of Northwestern mist, the barge SeaLink Rigger chugs toward a scrap metal yard in the Port of Tacoma. I photographed from Marine View Drive, just past Browns Point, as the vessel headed toward the Port.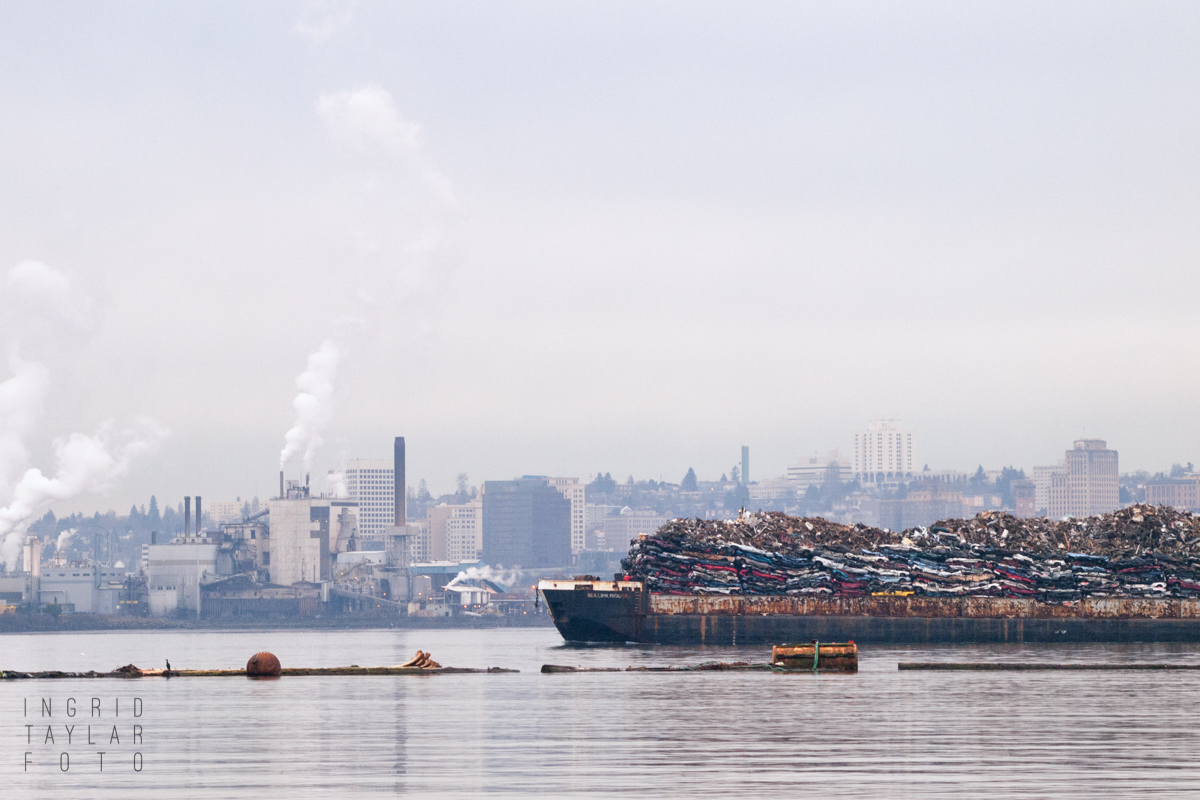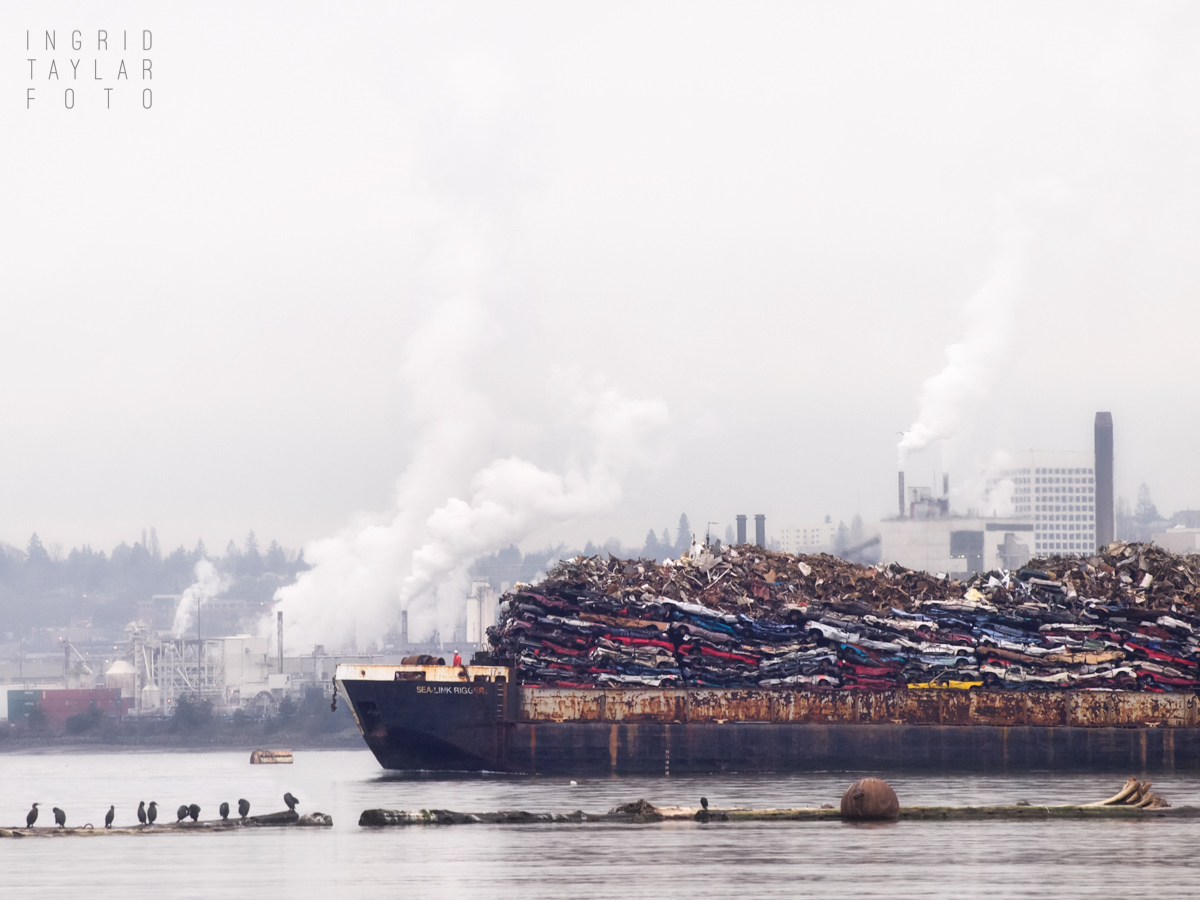 So here I am, again, drawn to the poignant contrasts of nature against machine — sometimes thriving, sometimes in a tenuous existence within the imbalance. These cormorants — in a row that stretched much farther to the left and out of frame  — barely noticed the ship traffic as they preened in the seasonal mist.
Tacoma and the Port of Tacoma have ambitious ecological restoration plans, cleaning contaminated sediment and creating habitat for salmon and other wildlife species. It would be an obvious stretch to call this scene a pristine wildlife environment. In fact, the contrast of seabirds perched against a backdrop of industrial sludge drew pangs from my heart first … before I even raised my camera. Restoration in the face of a toxics legacy is incremental, much as I wish every estuary around Puget Sound was scrubbed of PCBs, bulkheads and private lawns. Still, when I'm homesick for my home estuary, San Francisco Bay, my satisfaction comes from seeing the small and large restoration projects around Puget Sound, forming a growing chain of viable wetlands and greenways … inviting back the marine and terrestrial residents who bear no grudge for the displacement and simply exploit the niches once we make them available again.