Wild Horses of Nevada
You see signs of wild horses before you ever see horses …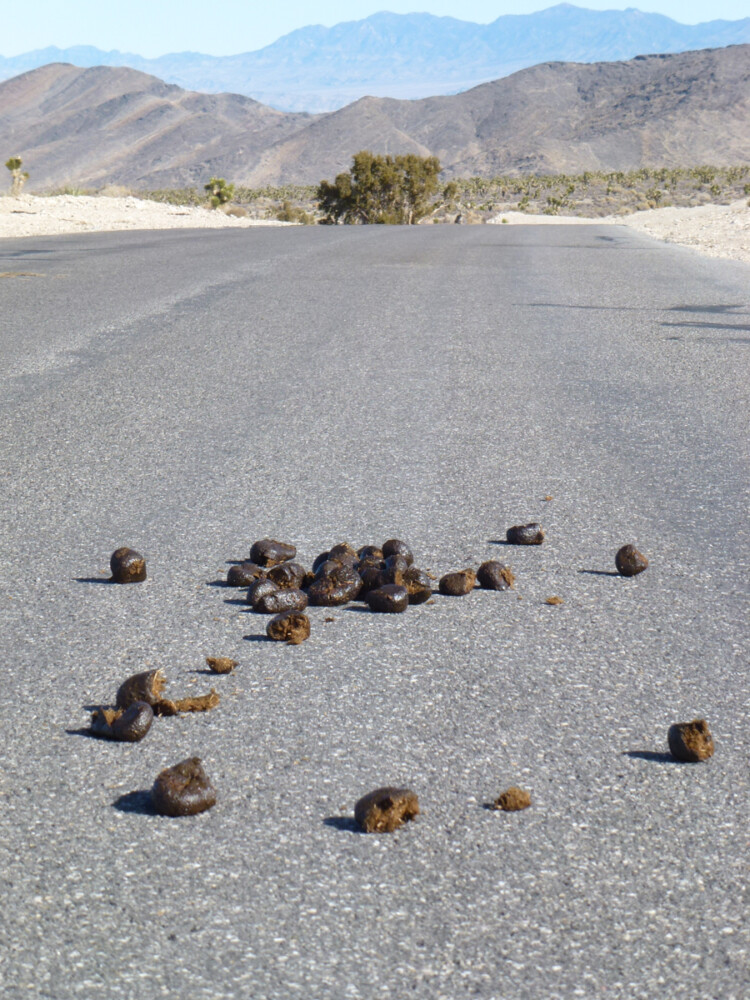 And, along the way, these signs …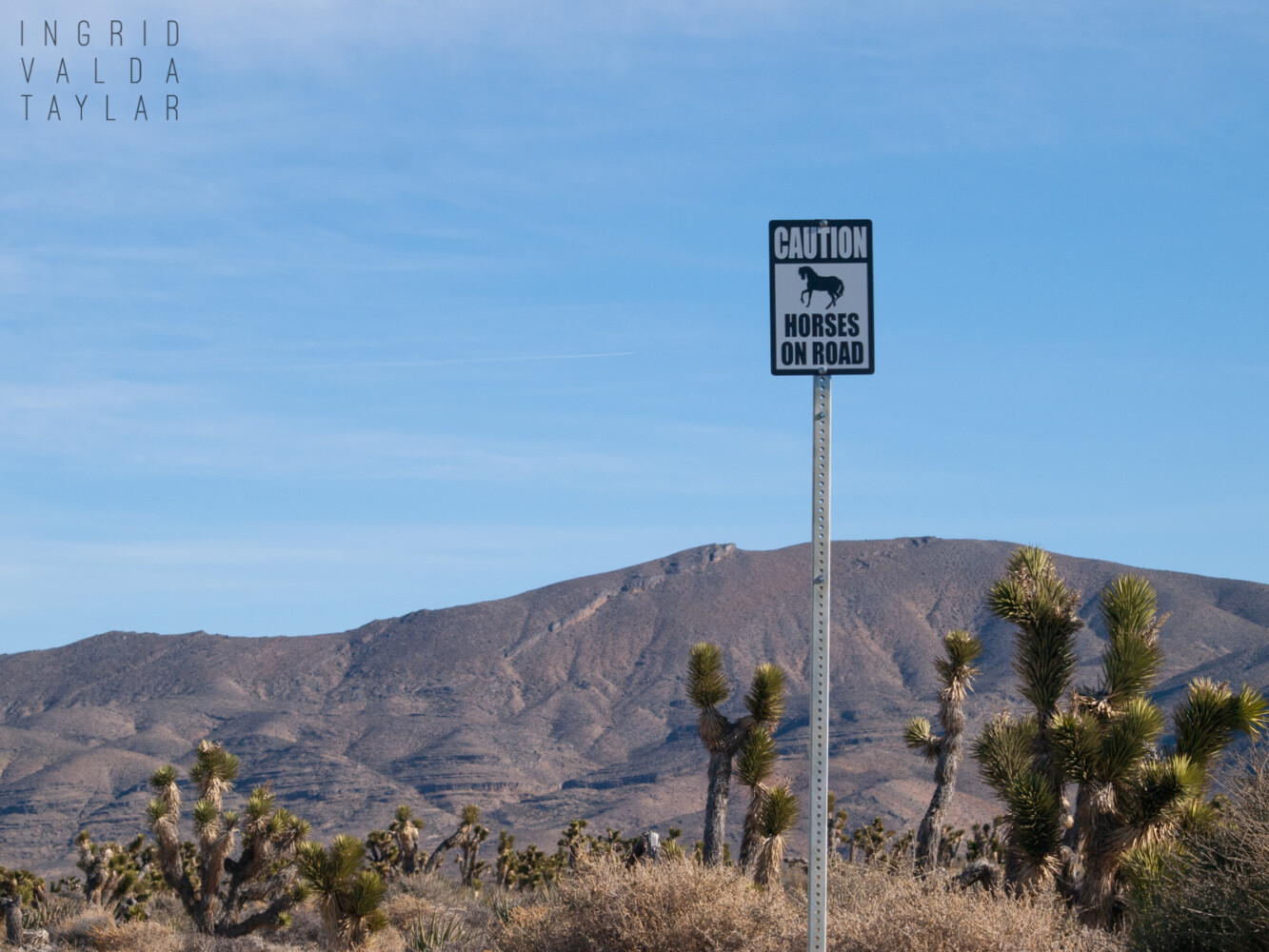 From the point where I turned off the highway north of Las Vegas and headed west into wild horse country, I drifted under the speed limit in anticipation — watching for horses on the two-lane road that stretched straight to the foothills through BLM land.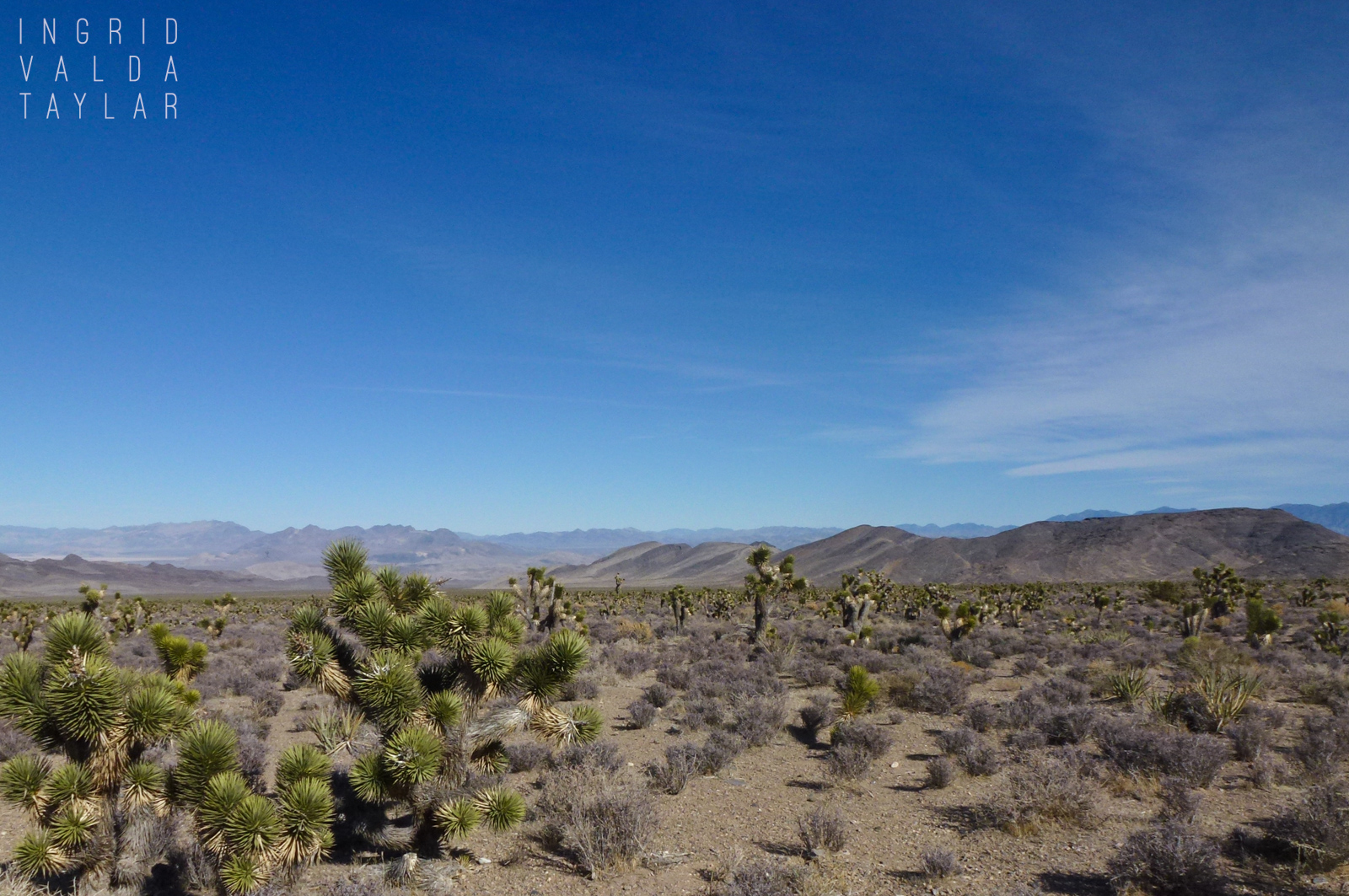 I'd been told that at least one wild horse was euthanized on this road after being hit last year, So, with no one on my tail, and huge gravel turnouts if anyone did show up behind my car, I took my time, scanning the terrain for any anomalies that appeared horse-like.
My first glimpse of the wild horses was actually this view … which explains the "horse crossing" signs: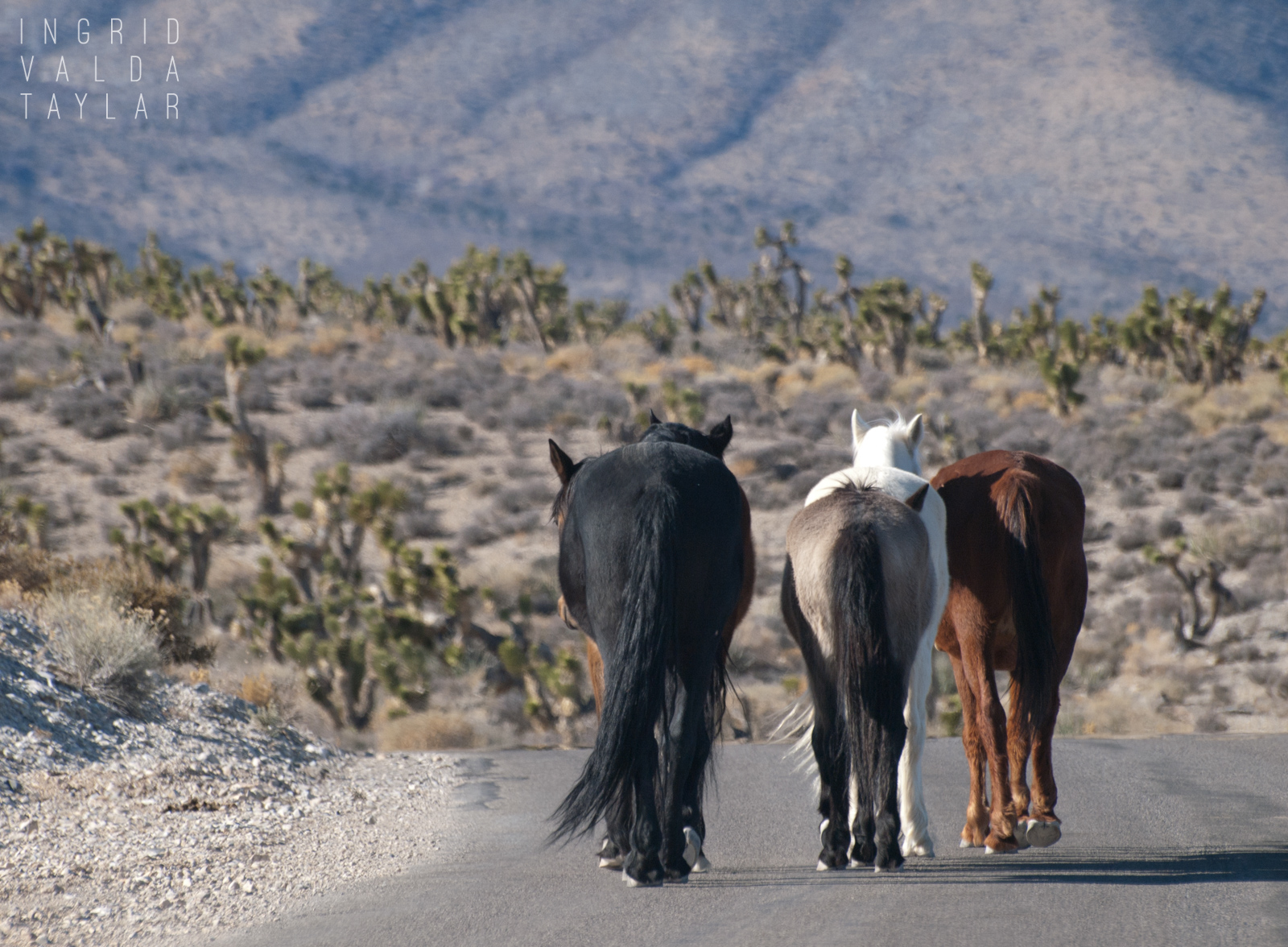 I pulled over and got out with my telephoto lens, but quickly realized the horses were spooked by loud activity in the area: nearby hunting and ATV noise. The constant pop of shotguns not too far off the road had the horses on high alert. Every time the shotguns fired, the herd stopped and turned in the direction of the shooters, then flattened their ears and trotted in the opposite direction.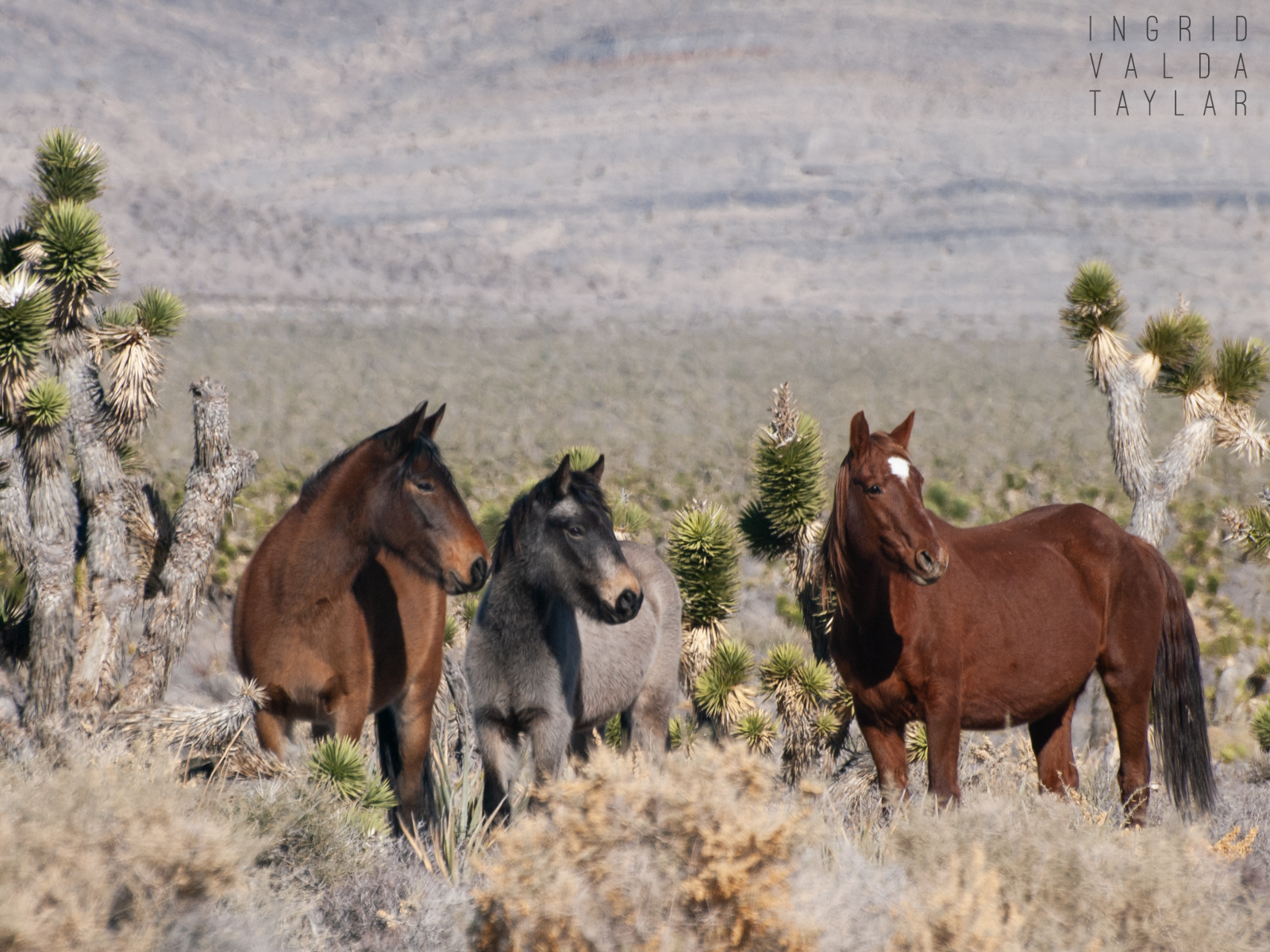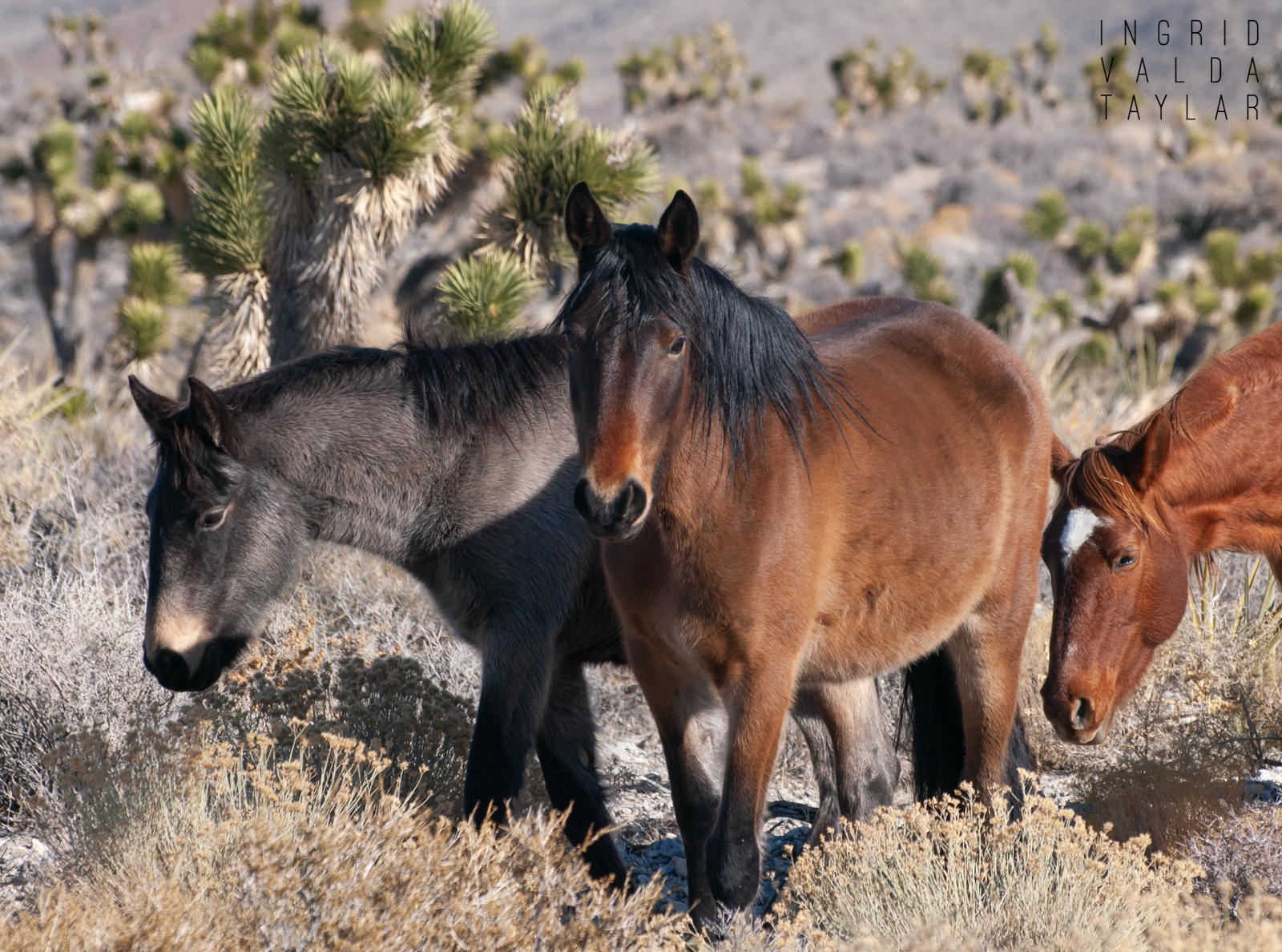 I decided the last thing I wanted to do was add to any confusion or stress. So, using the car as a blind — which seemed to suit the horses fine — I took a few more photos as they crossed the road into yucca and scrub.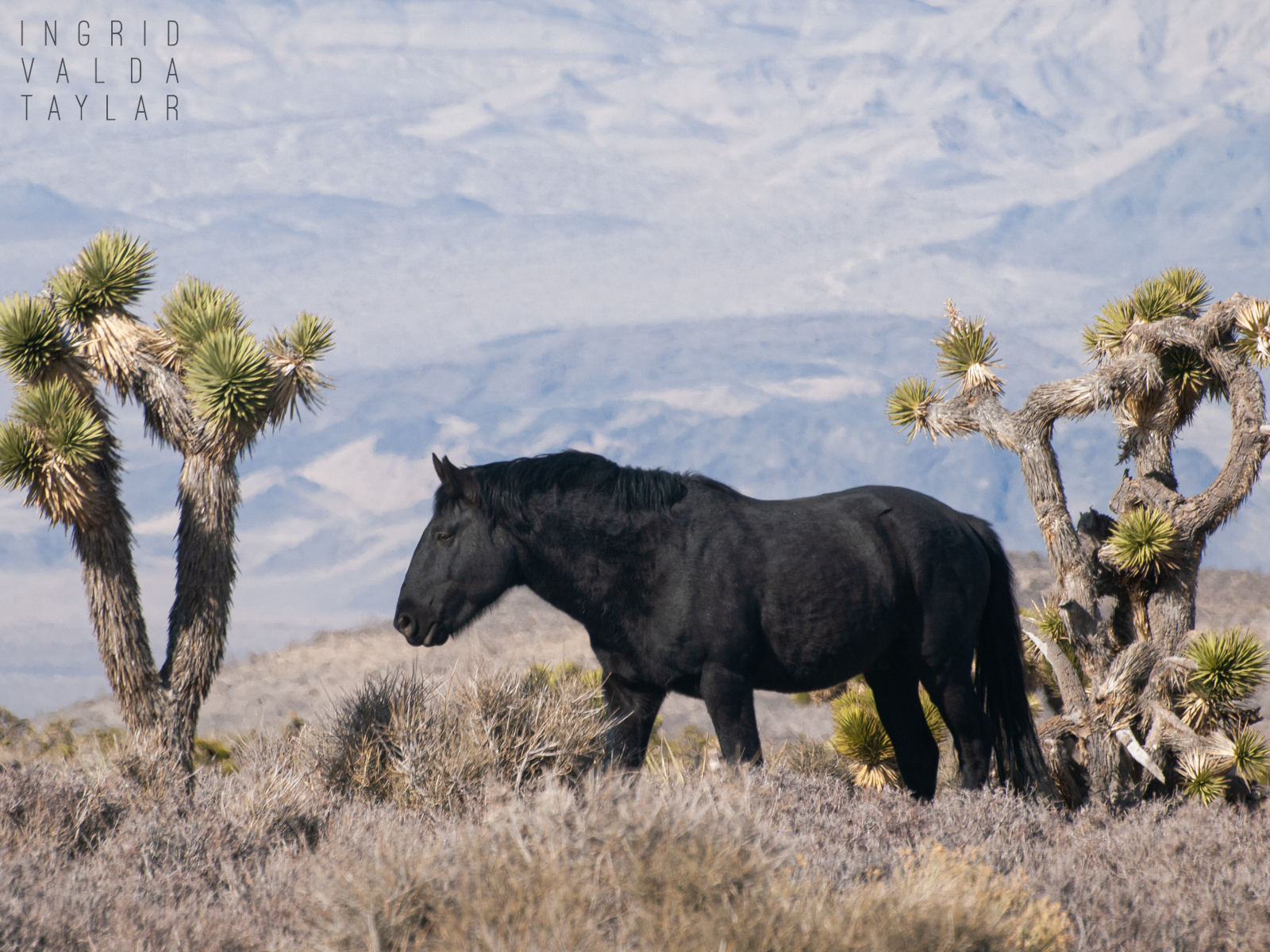 These wild horses, and other free-roaming herds in Nevada, fall under the auspices of the Bureau of Land Management Horse and Burro Program. The BLM stages "gathers" (or roundups) which are controversial, especially when the gathers result in wild horse distress and death. There are land management issues and water rights at stake, horse-advocacy lawsuits, and also measures to remediate some of the more inhumane facets of wild horse management. I'll write a bit more about that in another post, along with information on the people and organizations (like Ginger Kathrens and Madeleine Pickens) who are trying to improve the outcomes for these beautiful animals.