Every Cedar Waxwing is the penultimate waxwing. Even though I think each image I snap in March or April will be the last of the season, invariably, another flock of waxwings descends for a photo op.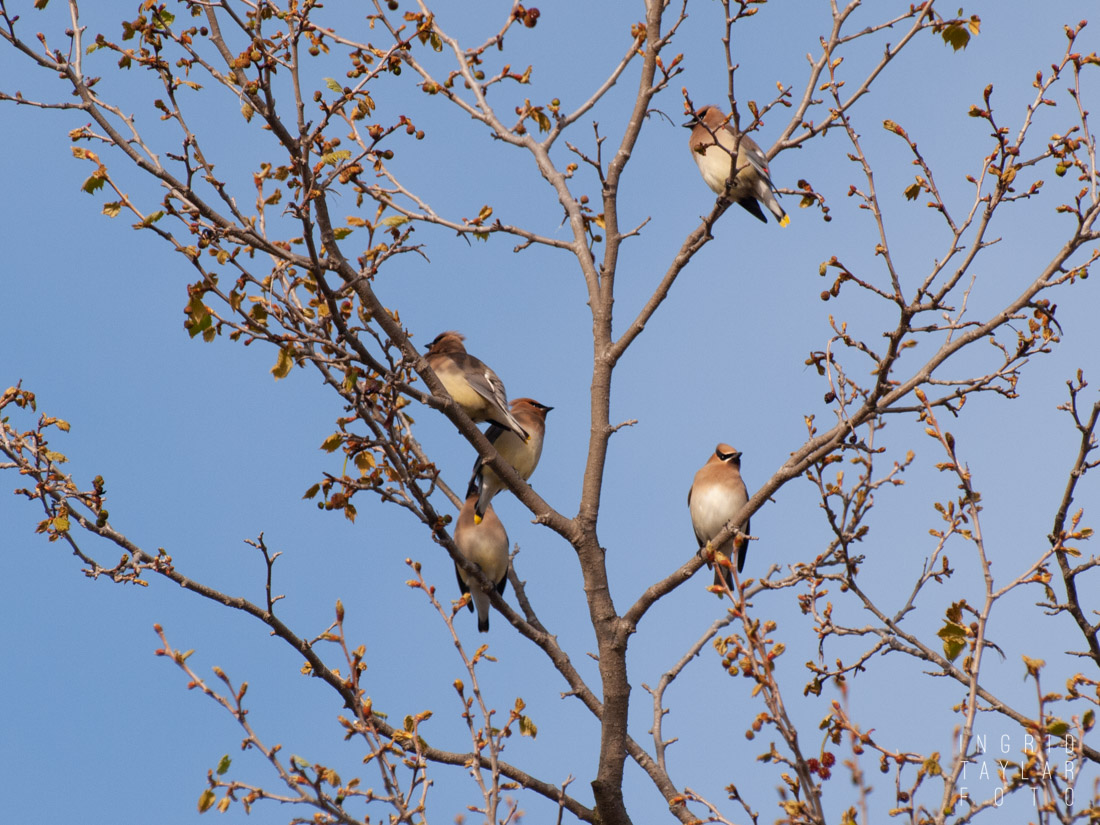 They'll all be traveling north soon, stuffing themselves with remaining winter berries before leaving us with the silent branches of toyon, pyracantha and holly. I've written about the waxwings' arrival in the autumns since I started this blog. With their hushed hellos, they herald my favorite seasons — fall and winter. And they promise to return again after our verdant hills wither in summer drought, and our seasonal ponds turn to mud cakes.
I miss the waxwings when they depart each spring with the rest of our migrating flocks. They are my beacons of seasonal renewal. Travel well, my friends. The holly and pyracantha trees will be waiting.
I shot this photo a couple of weeks ago, just down the street on a walk through Berkeley. I said to Hugh, "I know this is the last photo I'm going to get of a Waxwing this season." And, of course, I chose not to bring the SLR. The Panasonic FZ50 does a nice job, though. 
This evening, on our way home, I saw the telltale white flash of the sun hitting waxwing bellies. When they congregate in large numbers, as they often do, it's hard to mistake the fluttering you're seeing in the canopy overhead. They were perched in an oak tree and feeding on the adjacent juniper tree. We stopped to snap a few shots of the last sunlight hitting the waxwings as they grazed along the branches.