The Great Newt Commute is what happens on the way to the Great Newt Party. From the first winter rains through early spring, California Newts migrate from their summer homes to their winter breeding grounds — to ponds and streams where they mate and lay eggs before trundling back up the hills and into burrows for the dry season.
It is a genuine trundle for the little newt. I snapped this photo on a trail in Tilden Park last month. Even a cluster of weeds is a formidable hurdle for the newt, so it's an awesome feat to travel miles on this annual journey.
The Newt's Toxic Arsenal
The California Newt is armed with a toxin that wards off predators: tetrodotoxin (TTX) — the same potent neurotoxin found in puffer fish. The adult newt, its eggs and its embryos are all protected by TTX. Tetrodotoxin packs a wallop so you don't want to ingest it. And you don't want to pick up a newt then have your kids play with it, as I witnessed one parent doing before I clued him in.
Be nice to newts because the effects of TTX range from respiratory distress to outright paralysis. It's one of the ingredients in coupe poudre, or zombie juice. Only one lucky animal seems to have developed an immunity to the newt's TTX: the garter snake . . . who won't be joining the living dead at any point soon.
Don't go synthesizing this based on my diagram. We don't need any more zombies.
Newts + Cars = Not Good
Were it not for human development, the newt would be relatively free of predators on his way to meet his mate. But the car proves to be his deadliest adversary. Which is why Tilden Park now closes South Park Drive for the entirety of the newt migration season.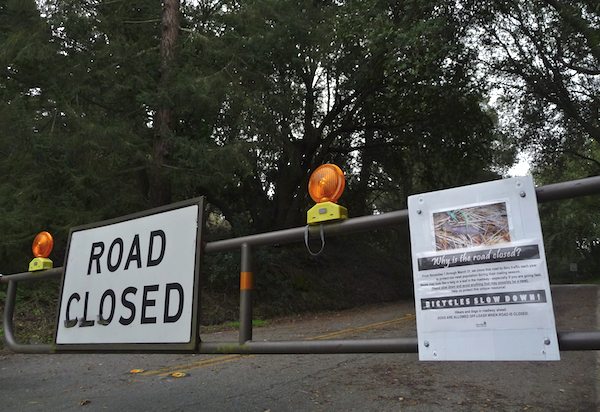 The Japanese Pool at UC Berkeley Botanical is an exceptional place to see (but not touch) newts. This is precisely the right time of year, too. The photos below (taken last week) include one shot of the newt's eggs, within gelatinous egg masses. You'll see loads of affectionate newts pairing up under the water lilies and at the pond's surface.
Photos added in 2018: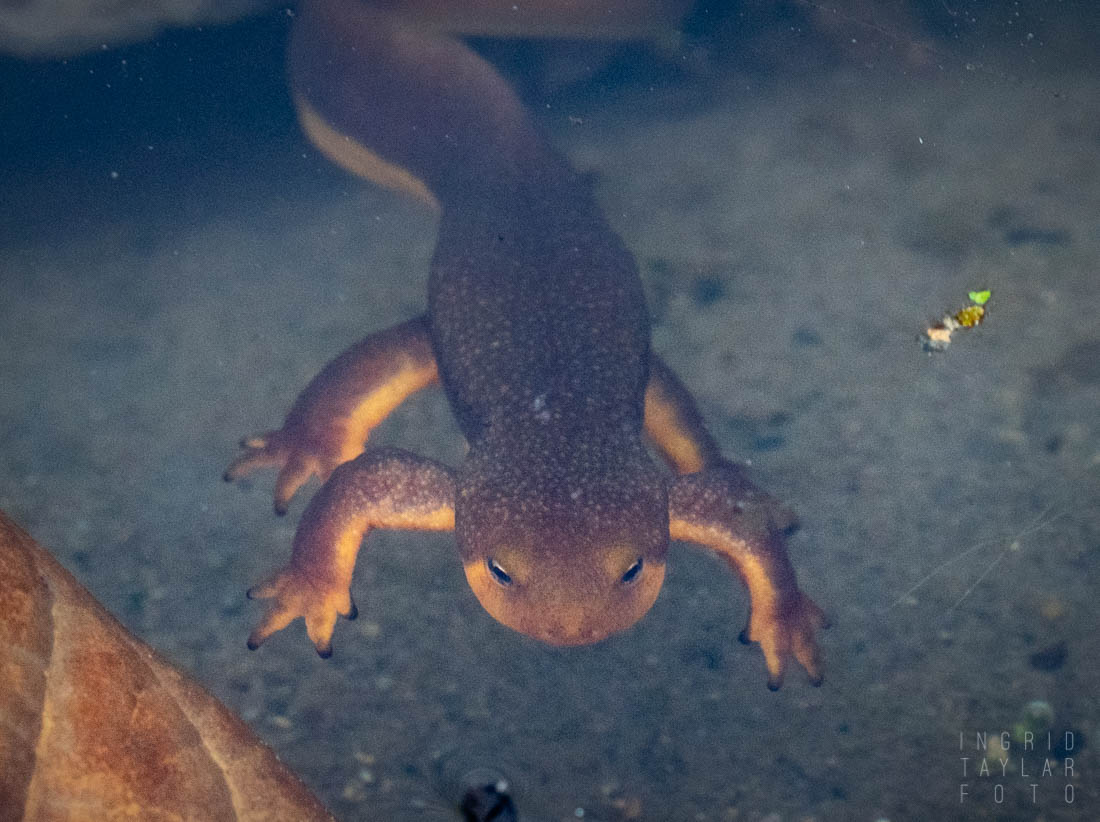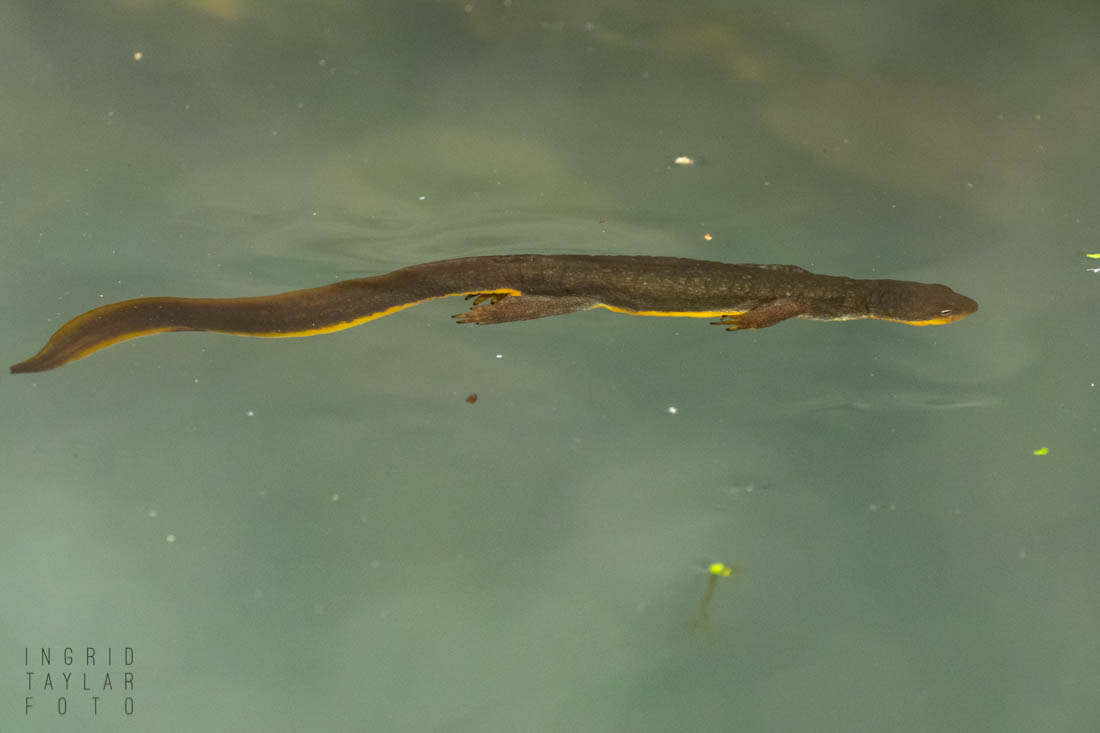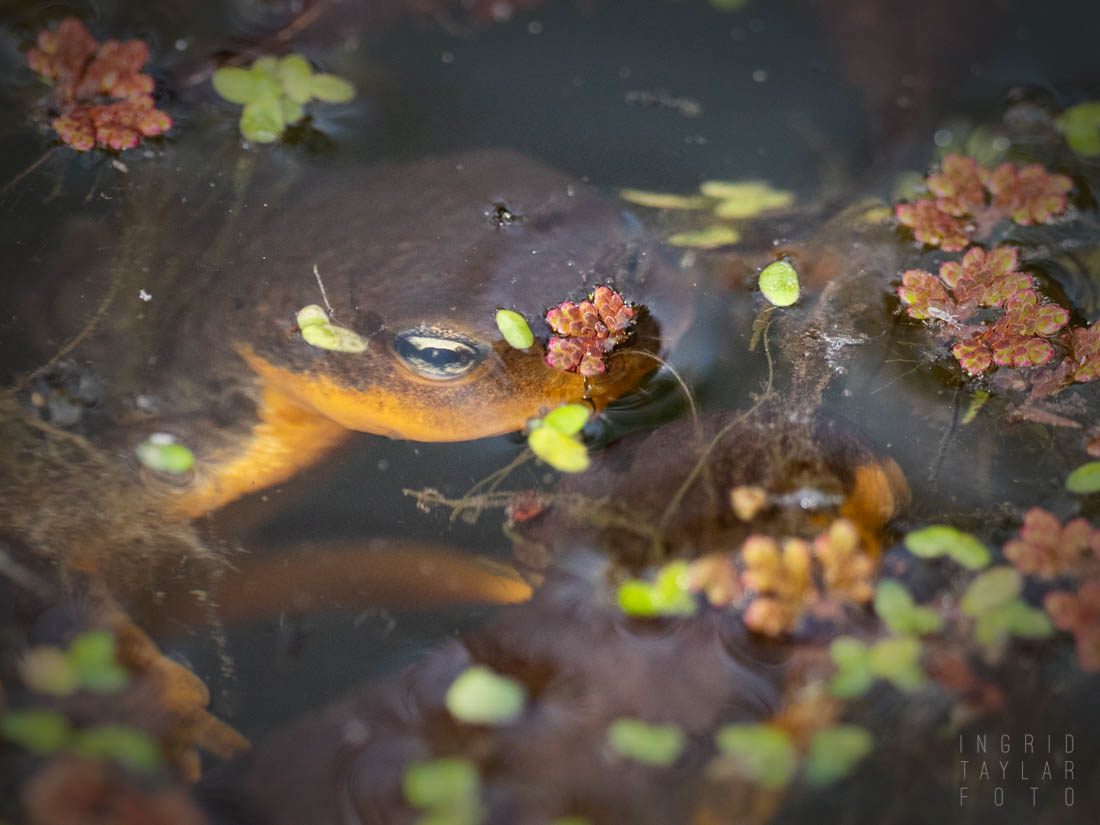 Photographed in 2010: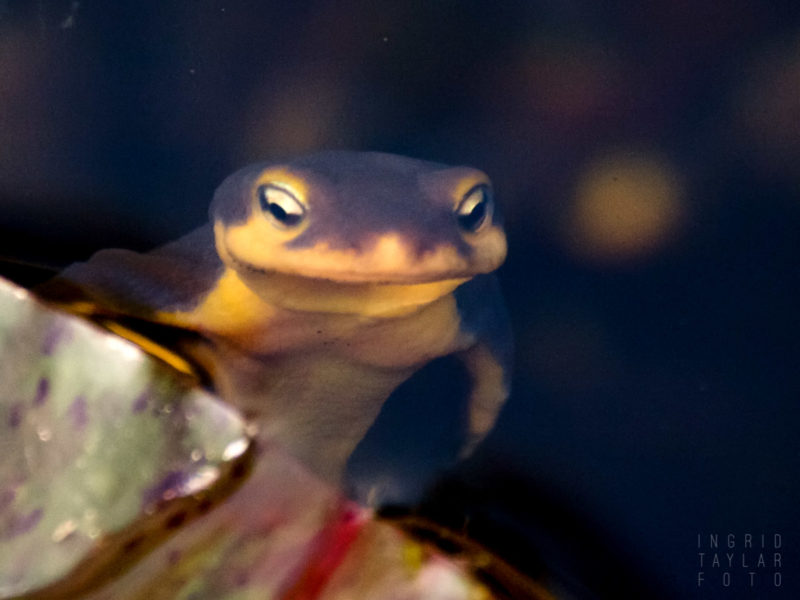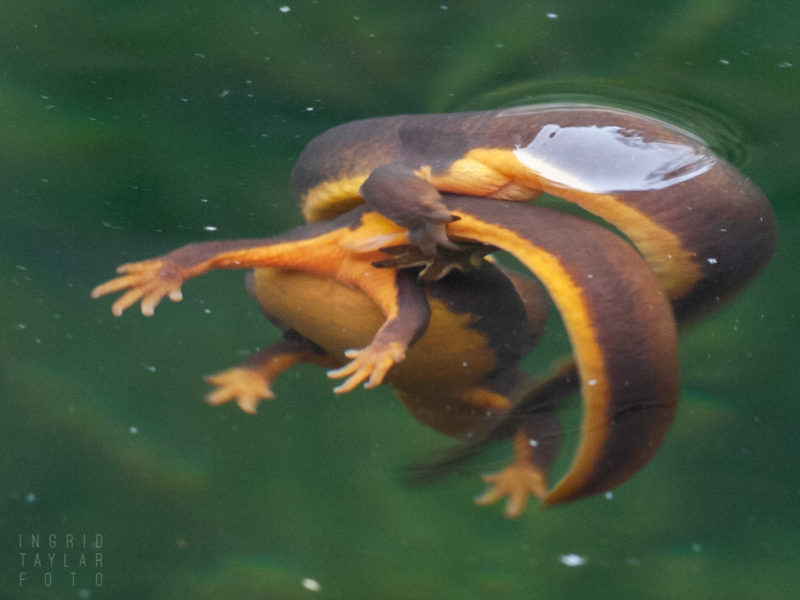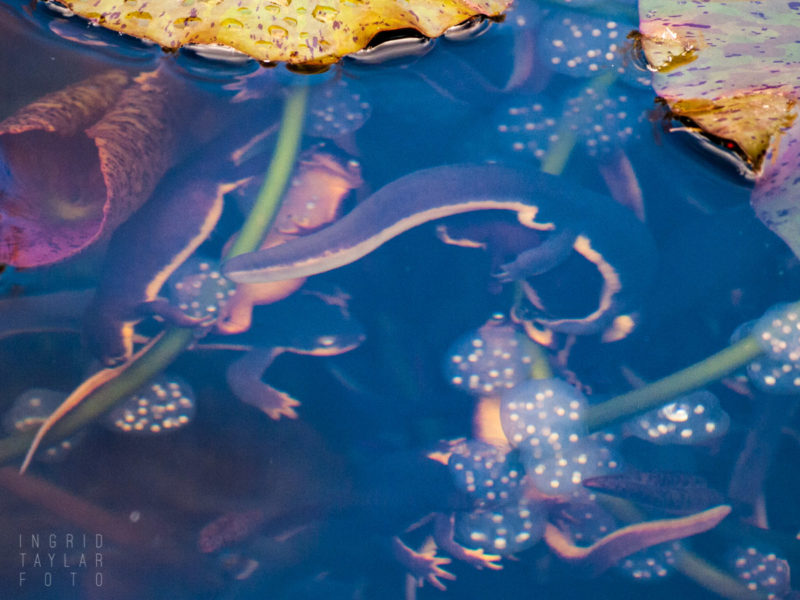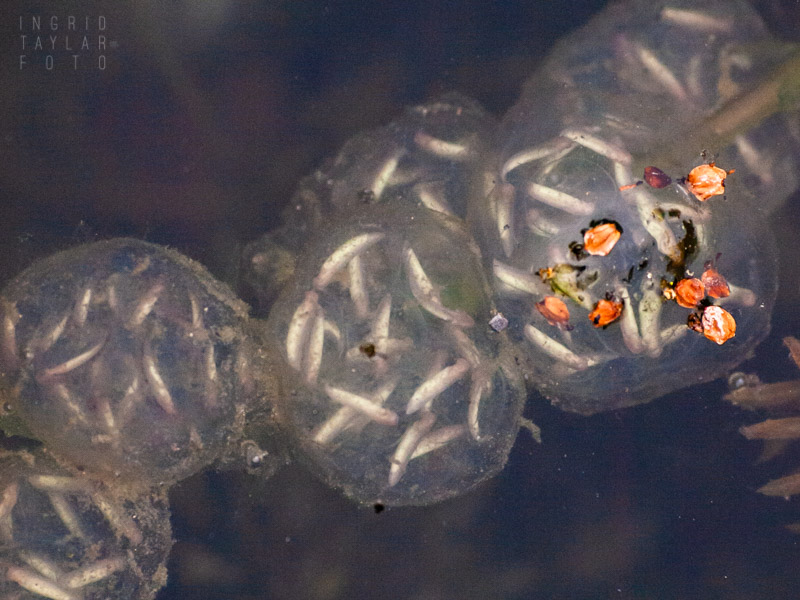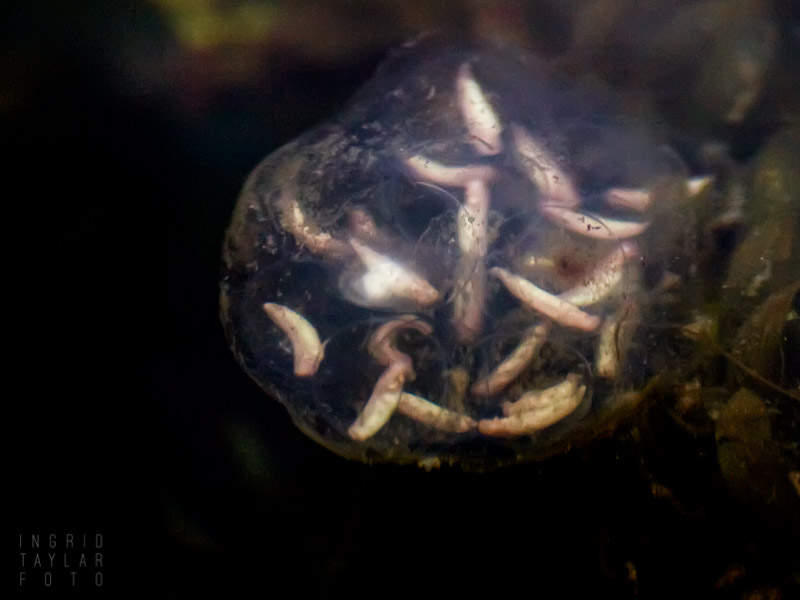 Newt Trivia:
In the summer, newts engage in estivation — a hibernation-style summer sleep. They'll burrow in mud or under logs to prevent desiccation (drying out)
Male newts arrive at mating grounds first and also depart first
Young newts stay at the breeding grounds until the end of the warm season, at which point they'll move to terrestrial grounds until they reach maturity (in a few years)
California Newts can reach 20 to 30 years of age . . . provided they avoid SUVs.
Rough-skinned newts are the most toxic. California Newts are about a tenth as toxic as the rough.
Edited to add: Diane Sangster (in the comments below) provided a link to additional newt photos taken by her husband Bob at this same location. For a look . . .Stronck Photo Newts