Oakland Wildfire Smoke
We awoke to a Mars-scape this morning in Oakland, burnt and ochre, darker than the night before dawn, even as the hours clicked toward nine, ten and eleven. It was eery to open my eyes to all of our whites turned yellow — our sheets, our walls, our shirts. Blinking awake, I thought it was in my eyes, trying to shake the tint as I adjusted to this new white balance.
During the night, atmospheric smoke up high settled above our marine layer which accounted for these rich hues. I was surprised there was none of the campfire smell that's wafted in for the past weeks each time we crack our window. You'd think the air would be thick with ash from the infernos around us. But, the San Francisco Chronicle had this to say about that:
"Jan Null, who runs a private forecasting service called Golden Gate Weather Services, added that the marine inversion layer acts as a barrier. 'That's why air quality isn't too bad this morning,' Null said. 'The smoke is not able to mix down through the inversion. The smoke is also sort of traveling past us.'"
These images were all shot close to home in Oakland, a brief look at the charred skies marking California's worst wildfire season. These dramatic visuals arise from the tragedy that envelops us right now in our beautiful state. My heart aches for the people, animals, and wildlife in the path of these flames. The skies today came to speak of what we cannot see beyond our ochre haze, in the season we know as "fire" in our arid Golden State.
Lake Merritt in Orange Wildfire Smoke
San Francisco Skyline in Smoky Haze
Middle Harbor Shoreline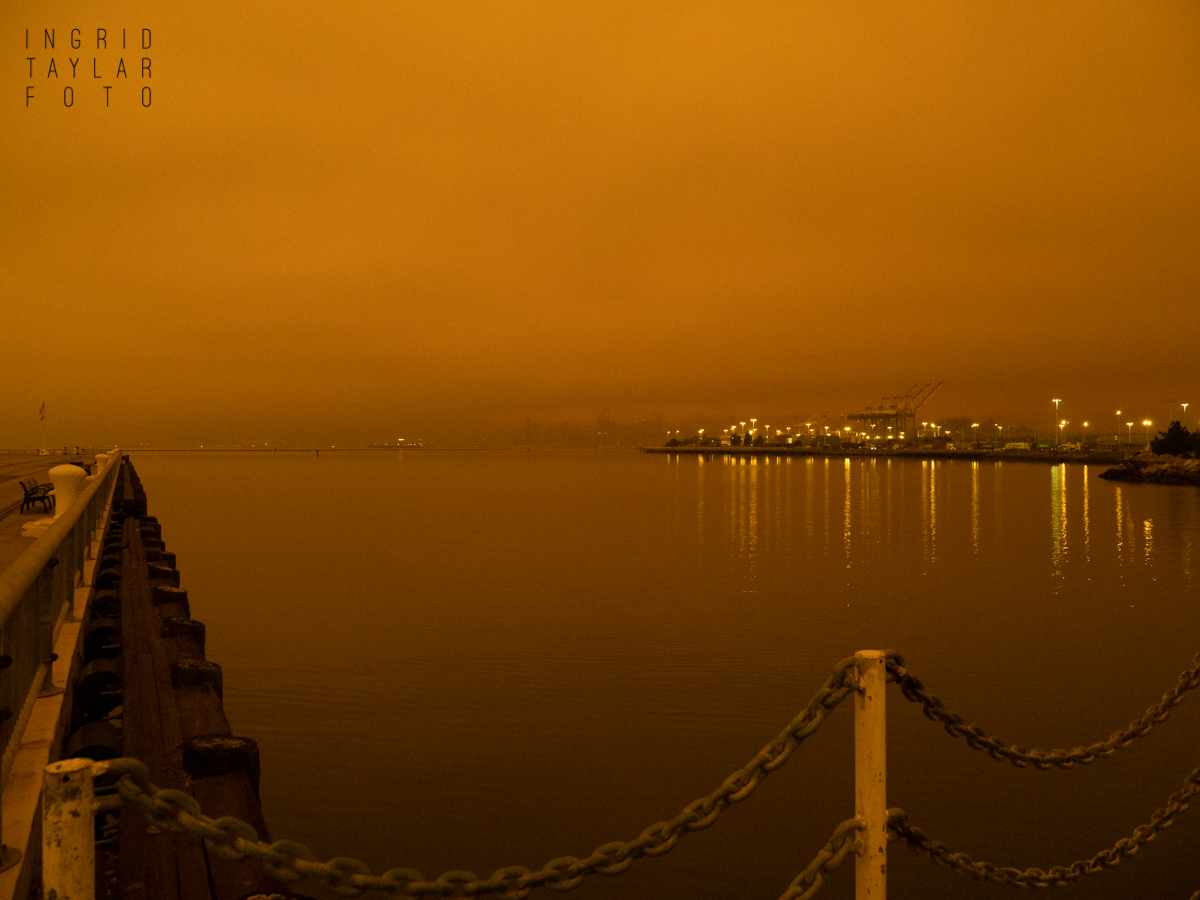 Port of Oakland Cranes in Wildfire Smoke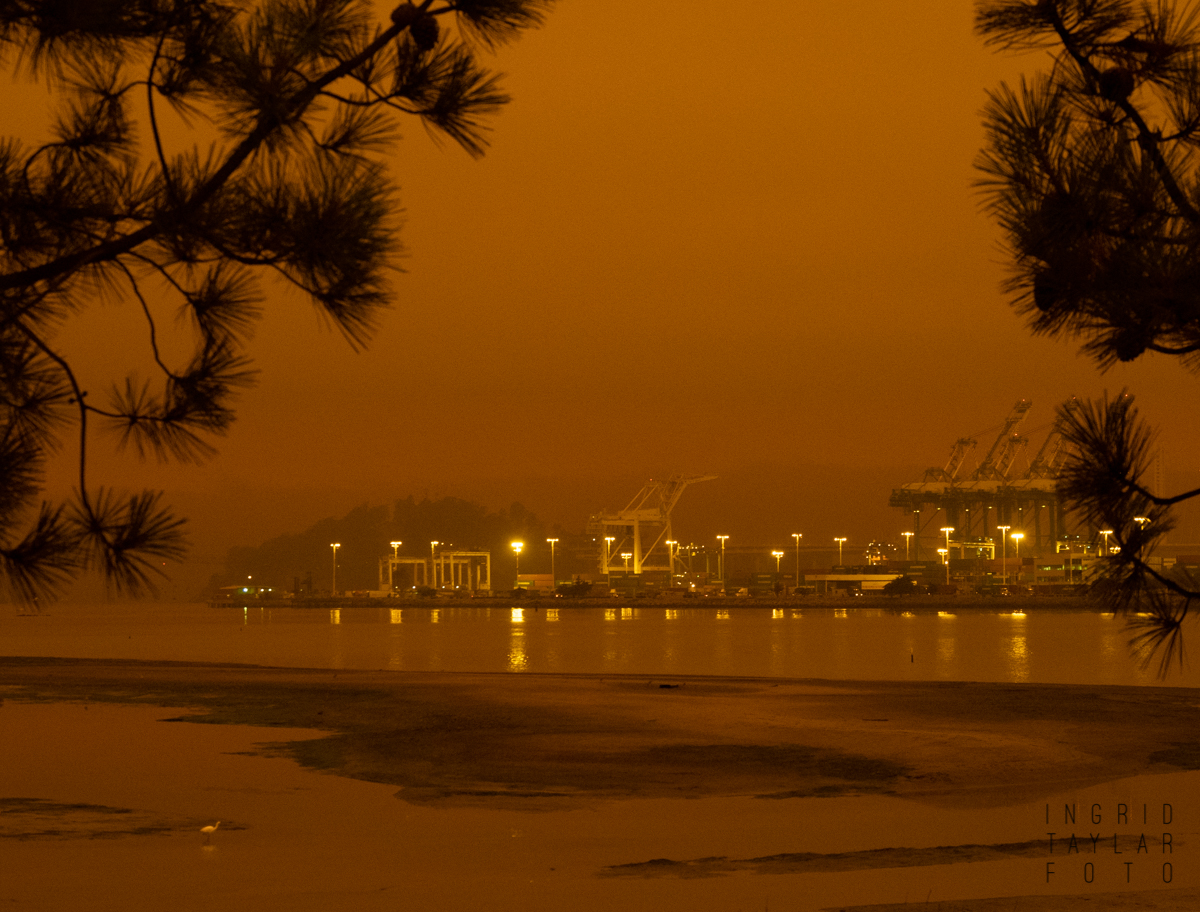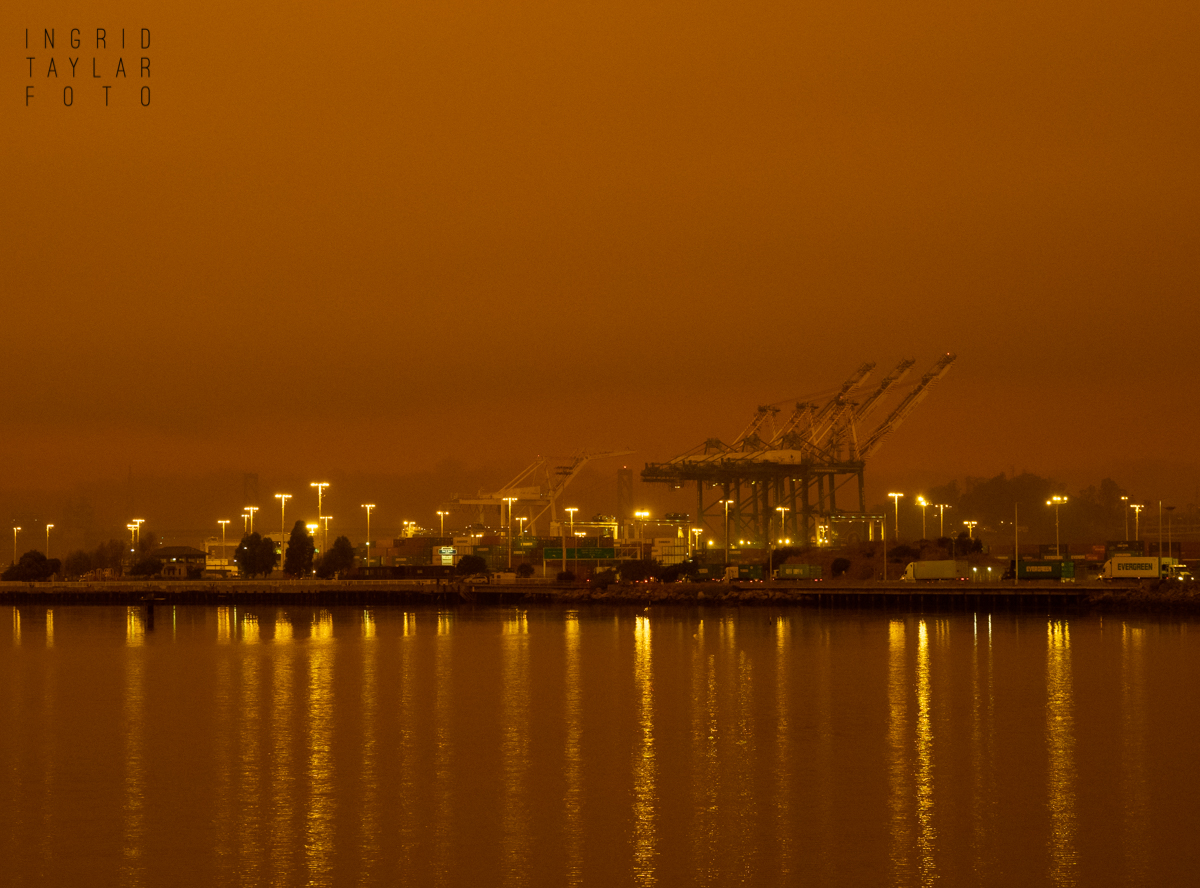 Oakland's Cathedral of Christ the Light and Lake Merritt in Wildfire Smoke