Seattle P-Patch Gardens
This was a serendipitous capture … getting the two honey bees in a straight line, and in the same plane of focus. I was photographing a single, pollen-soaked bee when the other entered the frame and queued up behind. Whenever I see bees on a slow approach to sunflowers, I can't help but think of mother ships and gravitational pull.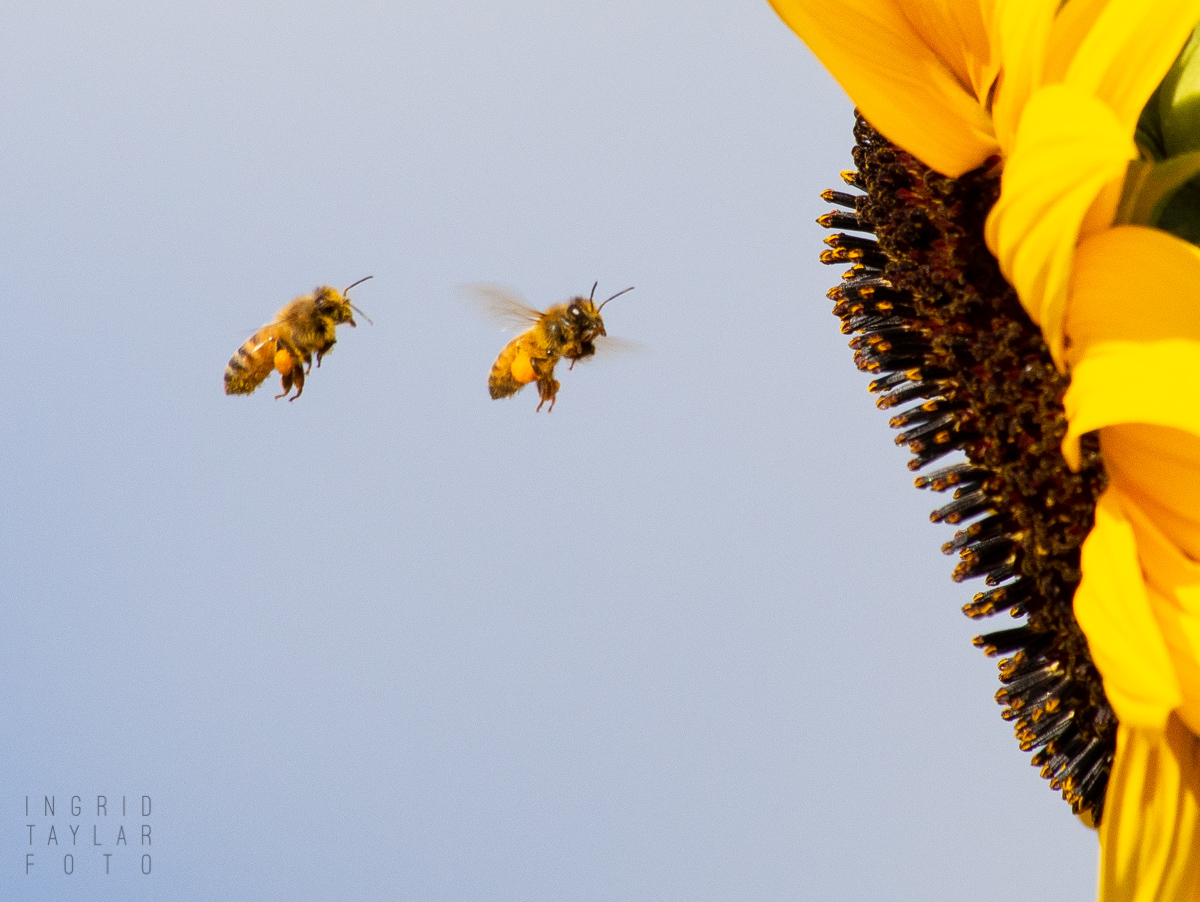 I shot the bee photos in one of Seattle's vibrant P-Patches. There are 78 P-Patches in Seattle, covering 44+ acres — a thriving community and topic I'm slowly exploring photographically.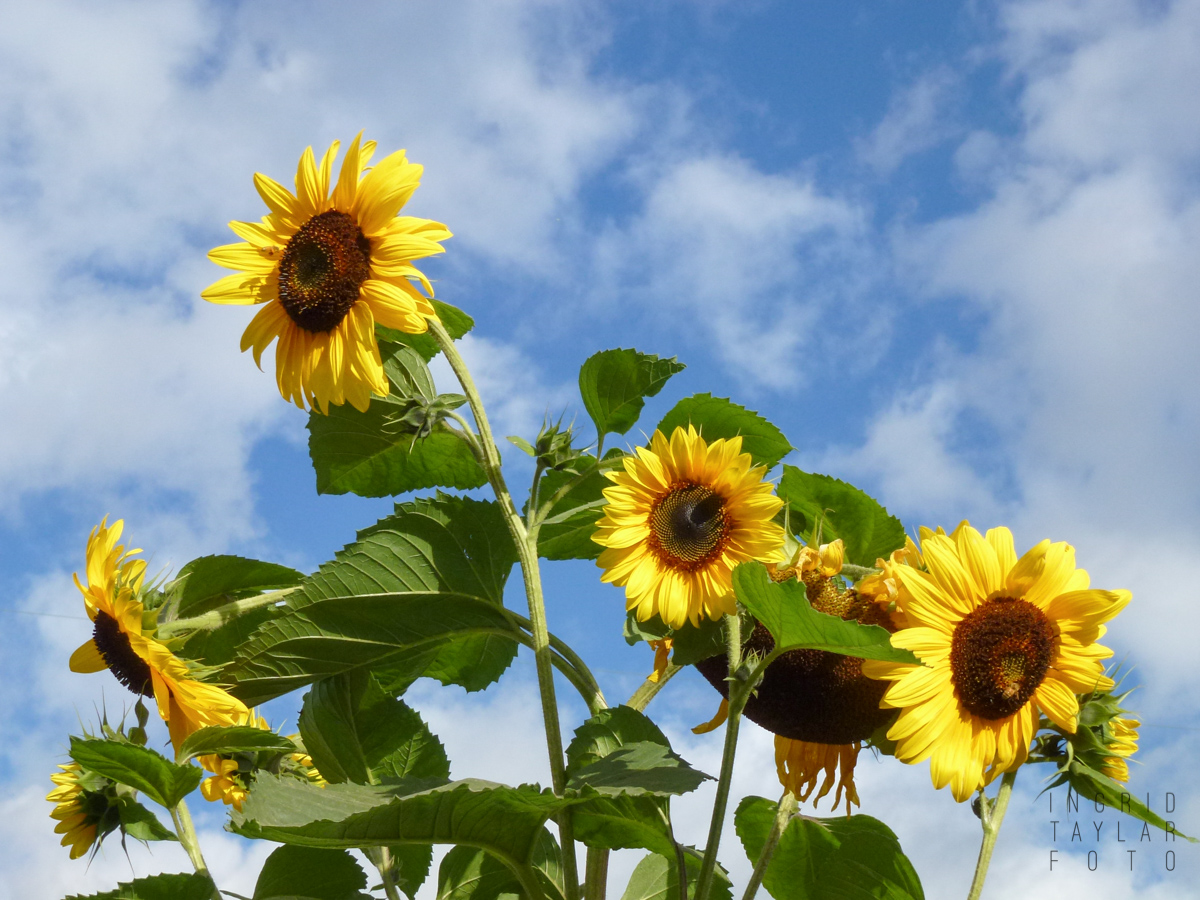 The Georgetown site was the first Seattle P-Patch we visited after moving here and, until recently, one of the few we'd meandered through. It's tucked below a pair of 22-foot-tall boots and a 44-foot-wide cowboy hat. Hat 'n' Boots, as the sculptures are known, were landmarks at a local gas station before residents rescued, relocated and restored them. My mate Hugh shot the image below with the Olloclip fish-eye lens attached to his iPhone. It's at Oxbow Park in the Georgetown area, south of Seattle.
Hat 'n' Boots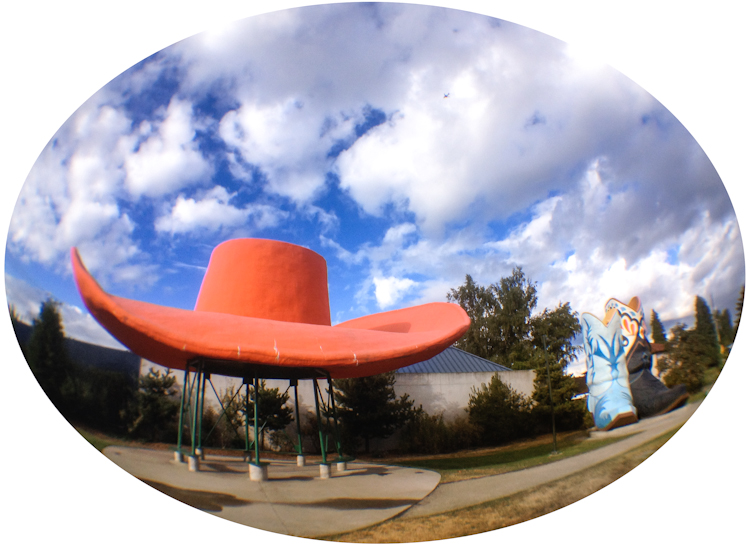 A few other photos from Seattle P-Patches: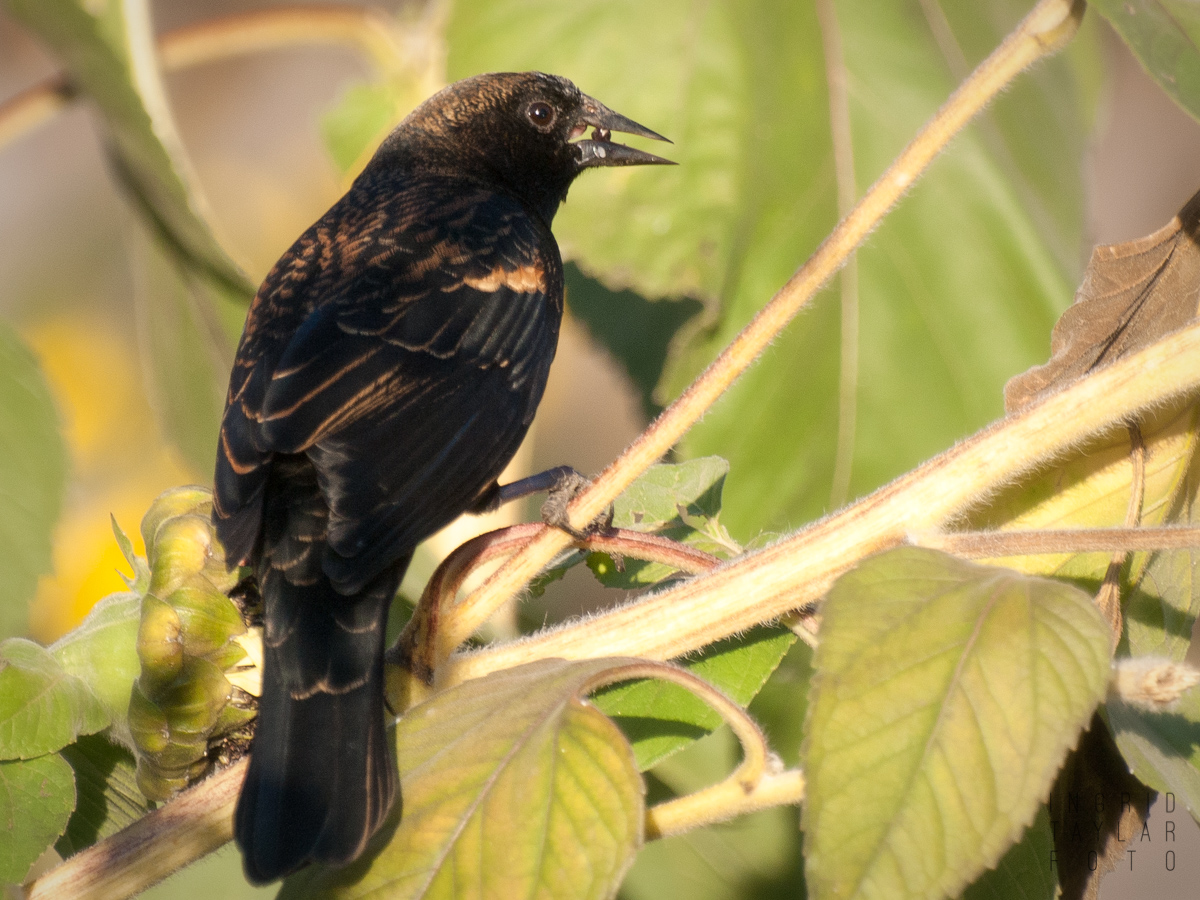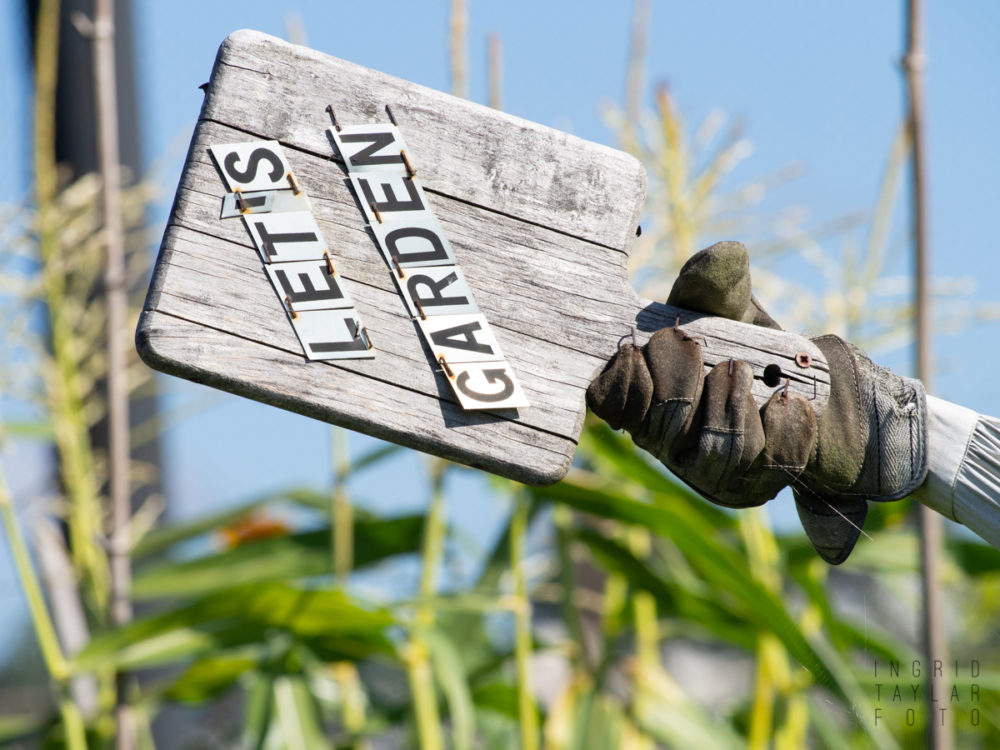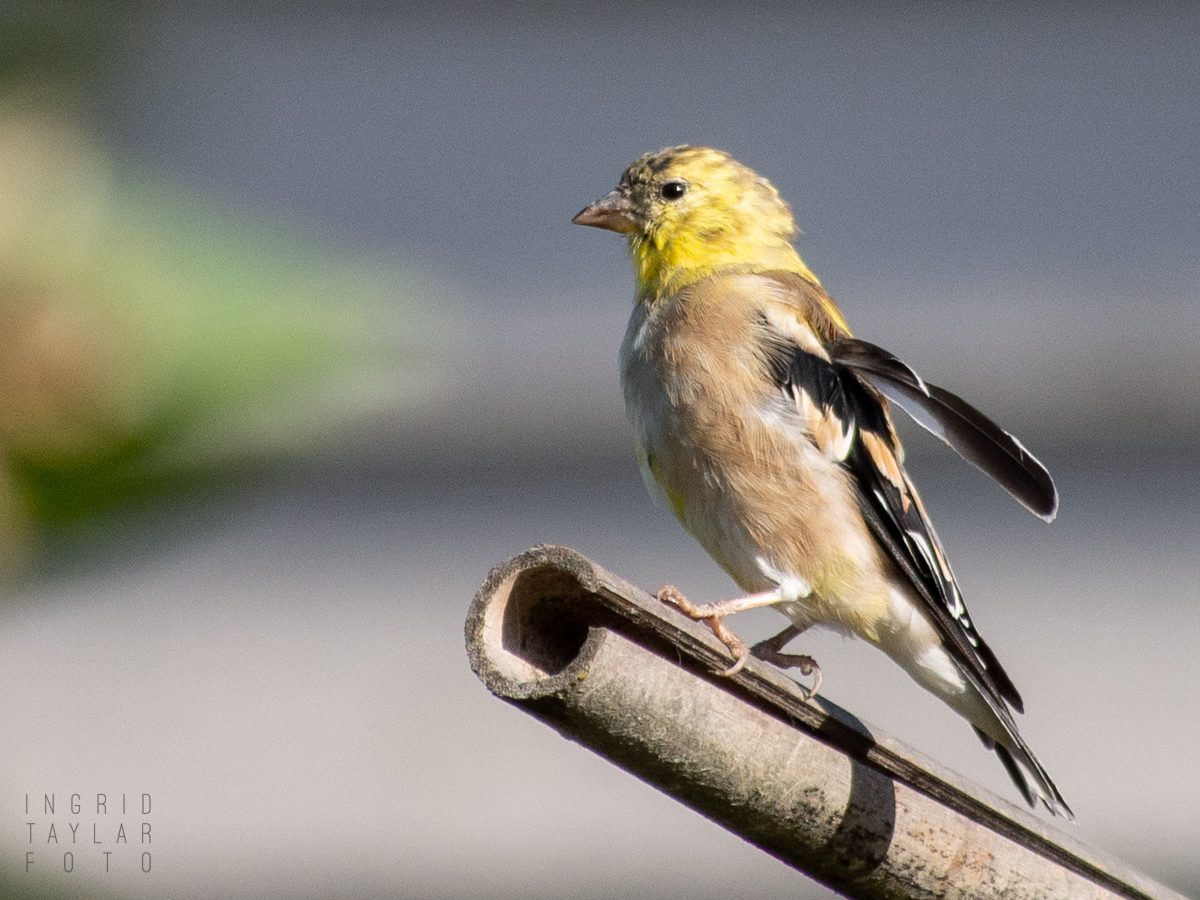 The P-Patch plots are tended by a diverse and fascinating group of gardeners, a few of whom we've met on our forays –all of whom treasure and nurture the products of those efforts. We've expanded our historical and cultural knowledge of Seattle through these conversations.
Part of the agreement individual gardeners have with the city is that they offer some of their time, both in the garden and in their community. In 2011, P-Patch gardeners donated 20,809 pounds of fresh produce to Seattle food banks and feeding programs. So, although their gardens, fruits, flowers and vegetables are personal endeavors for their own use — and gorgeous to behold — the gardening commitment extends beyond the personal. And their cultivated plots bring nature, green space, birds and pollinators to the city.
The signage explains the ethic and code of the P-Patch: