Documenting SF Bay Area + West Coast wildlife since 2007
I've had a camera in my paws since grade school, daughter of an artistic mom and a technical dad who loved photography. My starter camera was a Kodak Instamatic, replaced by a Fujica SLR in college.
Later in life, while volunteering at a wildlife hospital, I started seeing my camera as an incredible bridge — a way to bring the wild animal's experience closer to our own by framing their joys, their sorrows, their challenges, and complexities.
My guiding principle is putting the animal's welfare above the photo, an ethical foundation I credit to my mentors at the wildlife hospital. I photograph from respectful distances, using long lenses, while learning the natural history of the species in front of my lens.
I was born in the States to Latvian parents, and spent some formative years as an expat kid in Geneva and Amsterdam, attending international schools — which makes me a bit of a misfit and a hybrid. I aspired to veterinary sciences before I finally admitted that word patterns made sense in my brain, whereas mathematical formulas did not.
I'd always loved and been involved with animals, but it was my college conservation and resources classes that set into motion an evolution of spirit. They introduced me to an entirely new canon of ecological works, and formed my environmental understanding going forward.
I try to paint in pixels how it all feels when I'm in the field: that heart-stopping moment when ten thousand Snow Geese take flight over Fir Island … when an old bull elk bugles under Colorado's first snow drops … when coyotes yip and howl in the waning California sun … when a pod of orcas glides past the boat on the Salish Sea, sharing the song of the ocean. It's all still magic to me, the connection we share with other beings on this planet.
My creative vision and aspiration is a world where we no longer view other species as objects for our use or harm, but rather as peers in this existence.
My work appears in publications, exhibits, and installations, and includes cover photos for: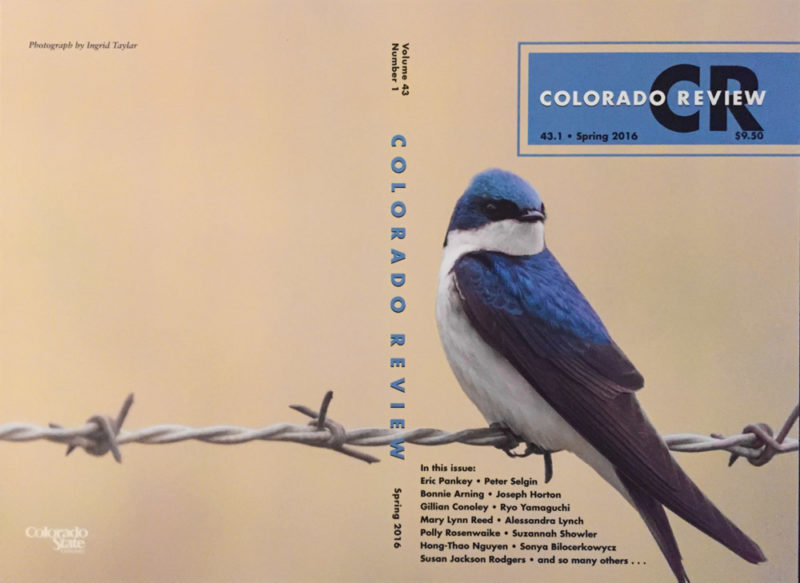 • Colorado Review • U.S. Fish and Wildlife Magazine • Functional Ecology Magazine• Penguin Publishing's Morning Glory Novel • Puget Sound Partnership's State of the Sound
Organizational + Publication: Bay Nature, Puget Sound Partnership, Puget Sound Institute, BirdNote, SF Baykeeper, Migratory Shorebird Project, USFWS, Audubon, California Council for Wildlife Rehabilitators, Elakha Alliance, NRDC, Sea Otter Savvy, WA Dept of Fish & Wildlife
[A more complete list of credits is here: Published Images]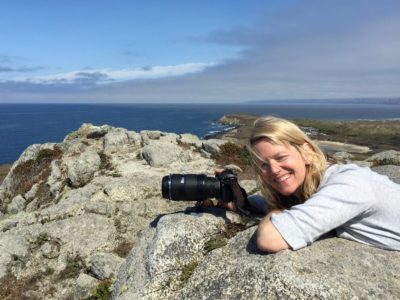 • Member NANPA Ethics Committee (2016 to 2020)
• Co-Founder Wildlife Conservation Pass Project (2014 to 2018)
• Volunteer at Palomacy Pigeon & Dove rescue
• Member California Council for Wildlife Rehabilitators + International Wildlife Rehabiltation Council
• Former volunteer – Lindsay Wildlife Hospital
Wildlife Advocacy + Conservation
From 2016 to 2020, I served as a member on the Ethics Committee for the North American Nature Photography Association. The mission of the committee is to promote standards of ethical practice in the field of wildlife photography.
From 2005 to 2010, I was a wildlife rehabilitation volunteer at a hospital in California, completed 24-hour Hazwoper certification for oil spill response, and trained in wildlife rescue field response (Wildlife Emergency Services). I've also volunteered with Palomacy Pigeon and Dove rescue, and completed volunteer training for Emergency Animal Rescue Service disaster response.
In 2014, Larry Jordan (of The Birders Report) and I co-founded and administered the Wildlife Conservation Pass Project — a grassroots project to implement a new revenue pass for our National Wildlife Refuge system.
I regularly donate my time, work, and photographs to benefit environmental and animal advocacy organizations. You can see some of those images on my Published Work page.
Writing
Working with words  has been a central part of my creative career. Since I began photographing, I've also illustrated my images with the stories behind them. Some of those stories can be found here at my blog.
For the past 12 years, alongside my creative career, I've been an independent book researcher, credited in best-selling mystery novels and series, including the Women's Murder Club books.
Until 2009, I worked at About.com as city editor and writer for the San Francisco website, covering civic and cultural issues and events. My background prior was in administration.
Field Ethics
Because of my experience in a wildlife rehab setting,  ethical interaction with wild animals has been integral to my practice since I began photographing wildlife in 2007. The well-being of my animal subjects — both wild and domestic — is more important to me than any image, and that principle guides my photography.
My complete nature ethics statement is here.
My Gear
Cameras: Olympus OM-D cameras (E-M1 Mark II, E-M1)
Wildlife Lenses: m.zuiko 300m f/4; m.zuiko 100-400mm f/5-6.3; m.zuiko 40-150mm f/2.8; m.zuiko 12-100mm f/4
Post Processing
For fine art images and prints, I take artistic license with effect and outcome. I love the creative tools of the digital dark room process. In naturalistic or documentary photography, I make standard edits on RAW files. In my blog, I take a bit more liberty in playing around with my images. It's one place where I can exercise some creativity over realism and have fun with the tools technology affords us.
Standard adjustments on my images include: exposure, sharpness, contrast, NR, WB where needed
Enjoy your browsings and thanks for stopping by. For all uses or permissions of images posted here, please feel free to contact me for the specs.
Photos, writings, and graphics © Ingrid Valda Taylar