Documenting San Francisco Bay Area + West Coast wildlife since 2006
Wildlife Advocacy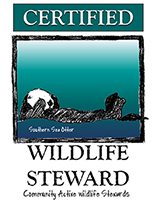 In October 2022, I was certified with Community Active Wildlife Stewards (CAWS) – a recognition program for businesses and others demonstrating wildlife stewardship, and designed to encourage responsible wildlife viewing guidelines. Read more about the CAWS program here
• 2016 to 2020:  Ethics Committee for the North American Nature Photography Association – promoting standards of ethical practice in the field of wildlife photography.
• 2014: Co-founder Wildlife Conservation Pass Project— a grassroots project to implement a new revenue pass for our National Wildlife Refuge system.
• 2006 to 2010: Lindsay Wildlife Hospital volunteer – completed 24-hour Hazwoper certification for oil spill response, and training in wildlife rescue field response (Wildlife Emergency Services).
• Other volunteer work: Palomacy Pigeon and Dove rescue, various domestic animal rescues, and completed volunteer training for Emergency Animal Rescue Service disaster response.
• I regularly donate my time and work to benefit environmental and animal advocacy organizations.
My work appears in publications, exhibits, and installations, and includes cover photos for:
Colorado Review • U.S. Fish and Wildlife Magazine • Functional Ecology Magazine• Penguin Publishing's Morning Glory Novel • Puget Sound Partnership's State of the Sound
Organizational + Publication: Bay Nature, Puget Sound Partnership, Puget Sound Institute, Defenders of Wildlife, Sea Otter Savvy, BirdNote, SF Baykeeper, Migratory Shorebird Project, USFWS, Audubon, California Council for Wildlife Rehabilitators, Elakha Alliance, NRDC, Sea Otter Savvy, WA Dept of Fish & Wildlife, Wild Neighbors Database Project, Elakha Alliance, State of the Birds SF Bay
[A more complete list of credits is here: Published Images]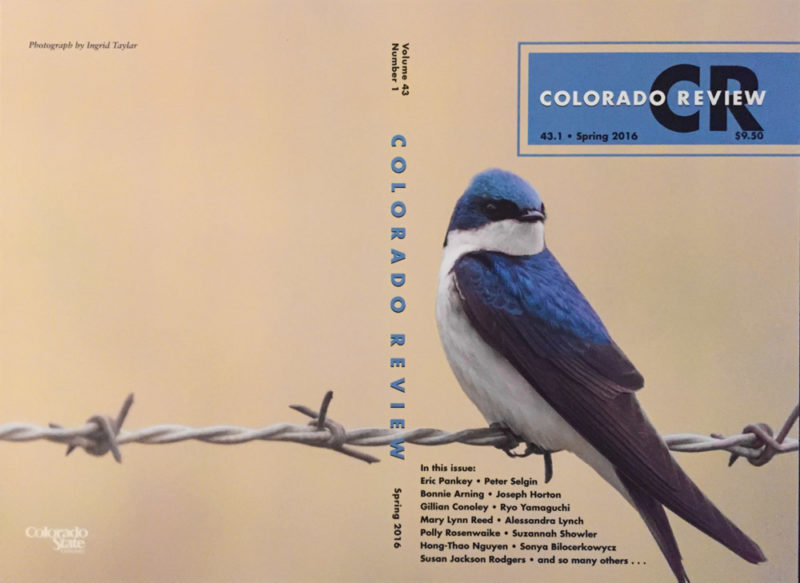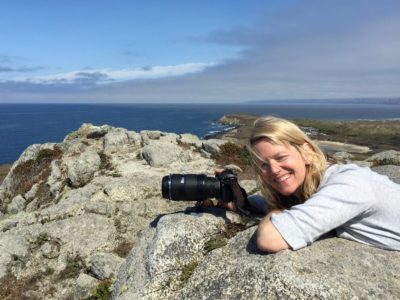 Working with words has been a central part of my creative career, so my nature blog evolved alongside my photography as an expression of the stories and experiences behind the images.
I'm a first-generation American and third-culture kid. I was born to Latvian parents, and spent formative years as an ex-pat kid in Europe. In that transitional existence, I found connection and constancy through nature and animals, so much so that I aspired to veterinary sciences before I finally admitted that word patterns made sense in my brain, whereas mathematical formulas did not. My liberal arts classes introduced me to a vast catalog of works that helped shape my philosophical and ecological worldview going forward.
Later, while volunteering at a wildlife hospital, I had the immense privilege to witness more closely the lives of wild animals — their struggles, their unique experiences of the world, and their resilience in the face of immense hardship at times. In that context, my lifelong companion, my camera, became an ecological tool and bridge  — a way to bring the wild animal's reality closer to ours by framing their lives in visible and understandable ways.
My guiding principle is putting the animal's welfare above the photo, an ethical foundation strengthened through my mentorship at the wildlife hospital. I photograph from respectful distances, using long lenses, with attention to the natural history of each species.
I try to paint in pixels how it all feels when I'm in the field: that heart-stopping moment when ten thousand Snow Geese take flight over Fir Island … when an old bull elk bugles under Colorado's first snow drops … when a family of coyotes yips in the California dawn … when a pod of orcas glides past the boat on the Salish Sea, sharing the song of the ocean.
My creative vision and aspiration is a world where we no longer view other species as objects or abstracts, but rather as fellow earthlings and peers in this lush and unpredictable existence.
My Gear
Cameras: Olympus OM-D cameras (E-M1 Mark II, E-M1)
Wildlife Lenses: m.zuiko 300m f/4; m.zuiko 100-400mm f/5-6.3; m.zuiko 40-150mm f/2.8; m.zuiko 12-100mm f/4
Post Processing
• In naturalistic or documentary photography, I make standard Lightroom edits.
• For fine art images and prints, I take some artistic license.
• In my blog, I take a bit more liberty in playing around with my images, and will note some of those creative edits and tools.
Enjoy your browsings and thanks for stopping by. For all uses or permissions of images posted here, please feel free to contact me for the specs.
Photos, writings, and graphics © Ingrid Valda Taylar